---
2017 Participating Groups
20/20

20/20 is a collection of current and former music students from Central Washington University. Music brought them together and has created lifelong friendships. 20/20 is performing at their 4th Harmony Sweepstakes and are thrilled to present this set for the first time with their newest member, Emelia Blunt!

Members: Emelia Blunt, Theo Olson, Ben Rice, Isaiah Ragland, Jacob Cecil, Matt Mayrhofer

---
The Baudboys

Back around 1990, a couple of the founding members of the coed Microtones decided that they wanted to form a men's a cappella group at Microsoft so that they could sing the charts from their college groups. The original quartet consisted John Rae-Grant, bass and musical director, Bill Pope, baritone, Bob Gunderson, 2nd tenor, and David Olsen, 1st tenor. True to their profession, the group's chosen name, The Baudboys, referred to the method by which modem speeds were rated. The group performed only a few times in its first years of existence, doing lunch time gigs on the Microsoft campus.

As members left Microsoft over the years, they would also leave the Baudboys, prompting natural turnover in the membership. During the 1990's, the group expanded it's membership, aiming to have two full quartets within the group. Since that time, the group has remained at 7-9 members, but the expanded membership has allowed the group to sing more complex arrangements than the 4-part charts that the founders envisioned.

Members: Jonathan Schwartz, Mike Thomsen, Owen Braun, Graham Sheldon, Martin Puryear, Elliot Lewis, Mark Adolph, Paul Eng

---
Bodacious Ladyhood

Bodacious Ladyhood is a Seattle-based trio of women who have been singing together since 2002. Carolyn, Loretta and Jenny are excited to be back for their fourth time at Sweeps, having placed in the top three in their prior three appearances! They have opened for The Baudboys and have performed at Chateau Ste. Michelle (and on live, national radio) as guests on "A Prairie Home Companion with Garrison Keillor." They have been called "distinctive", "vibrant-voiced", and "show-stopping." Bodacious Ladyhood is three parts harmony, one part comedy and a whole lot of fun.

Members: Carolyn Hastings, Loretta Deranleau Howard, Jenny Buehler

---
GIRL BAND

GIRL BAND is a contemporary women's a cappella group based in Seattle. The group performs regularly at small venues around Seattle including bars, cafes, farmers markets, and private venues. GIRL BAND strives to keep a fresh repertoire, rotating new music into the set every few months. Nearly all GIRL BAND members arrange for the group, and three members beatbox. The group was founded in 2014 by alums of Seattle U and UPS, and now also includes a WWU alum.

Members: Chynna Spencer, Gabriela Toledano, Lauren Kastanas, Laura Larson, Lindsey Long, Nancy Brasseale

---
Renegade Quartet

Renegade is a brand new quartet based in the Seattle area. Between us we have two and a half music degrees, two teaching certificates, three cats, two goldfish, a hedgehog, and over 100 years of musical experience. Singing in the barbershop style brought us wacky, driven, goofball girls together. Our members are: Rachel Murphy (tenor), Alena Hemingway (lead), Holly Davis (baritone), and Bethany Frerichs (bass). We hope that singing new and diverse music, getting great coaching in many styles, and performing at amazing events like this one will inspire our audiences, and keep us together.

Members: Rachel Murphy, Alena Hemingway, Holly Davis, Bethany Frerichs

---
Rezonate

The premiere a cappella group from the Willamette Valley, Oregon, the gentlemen of Rezonate sing R&B, Gospel, Pop, Soul, Jazz, Funk, and even some Hard Rock, including deftly arranged covers and original songs. The group started singing together as Rezonate in December 2004, and have sung at many venues since. At the Harmony Sweepstakes National Finals in May of 2009, Rezonate won both Third Place and the coveted award for Best Original Arrangement. With thick, lush, true six and seven part harmonies and a difficulty level second to none, Rezonate can evoke the smooth sounds of the Four Freshman, the Funk flavor of Rare Earth, or the pop excitement of acts like Bruno Mars and Kelly Clarkson.

Members: Tyson Biggerstaff, Jason Cafferella, Justin Diller, Chris Dobson, Suzie Metzger, CJ Mickens, Jason Simms

---
Shot in the Dark

Shot in the Dark found each other by individually answering the same craigslist ad, all with a common love for singing a cappella music. Hailing from all over the US and beyond, this is a truly unique group of musicians, with backgrounds ranging from college a cappella and opera, to touring chorales, barbershop, and musical theater.

Founded in 2012, they hit the ground running, placing as a finalist in the Lady Antebellum A Cappella Cover Contest in their first year. The following year, they received second place and best arrangement at the Harmony Sweepstakes Pacific Northwest Regional. The group continues to evolve, even around careers, families, and busy schedules. Our goal is for you to love what you hear! busy schedules. Our goal is for you to love what you hear!

Members: Chad Heise, Ann Trigg, Beth Davis, Kyle Yeversky, Lara McLeod, Mark Engelberg

---
Your Emcee for the Evening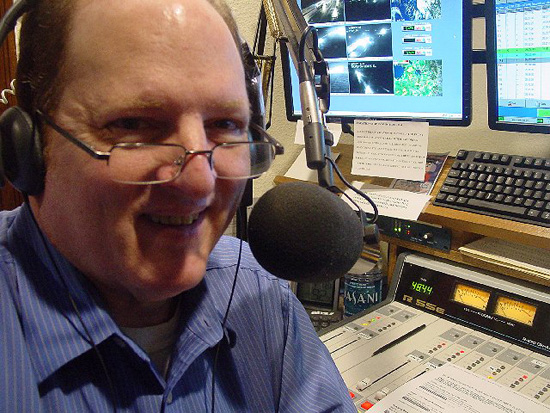 A radio announcer for over 40 years, Smilin Jay is the morning host on AM 1240 KITI in Centralia, Washington. He and his "Hunny-Bunny" Mariann live on Tumwater Hill in a wholly automated home run by a computer named D.O.R.I.S. (Domestic Operations, Resources and Information System.) A former school band, orchestra and choir member, Smilin Jay has a deep affection for a cappella music and is honored to return as emcee for this evening's Pacific Northwest Regional Harmony Sweepstakes.
---
2017 Judges
Jill Barnes

Jill Barnes is the Executive Director of the Washington Center. She has previously worked in Idaho Falls at the Willard Arts Center/Colonial Theater, John Michael Kohler Arts Center in Wisconsin, and Ririe-Woodbury Dance Company in Salt Lake City, UT. Jill grew up attending and participating in chorus, band, theater, and musicals. She studied vocal performance at the University of Utah and holds a Masters Degree in Arts Administration from Boston University. She moved to Olympia in June with her husband Nathan and 3 curly-haired children. She is an enthusiastic consumer of the arts and is thrilled to be a part of Harmony Sweepstakes.
---
Michael Butterworth

Michael Butterworth earned his MFA in theatre directing from the University of Montana and his PhD in theatre from Wayne State University in Detroit, Michigan. He is an alumnus of Masterworks Choral Ensemble in Olympia, staging and writing for some of their Renaissance winter concerts. His regional directing credits include Dead Man's Cell Phone at Montana Actors' Theatre and Pinkalicious, the Musical at Millbrook Playhouse. He has directed over 30 high school and college productions and currently teaches at Liberty High School in the Issaquah School District.
---
Dan Dean

Dan Dean is a multi-talented artist who has achieved national and international recognition as a bassist, producer, composer, sampling developer and audio recording engineer.
He continues to work as a composer/producer for radio and television advertising and film and has picked up many advertising awards including: a Cannes "Golden Lion", Addy's, Telly's, Best Of The West's, Clio's, IBA's, the IBA "Spike", the One Show, Soundies, Woodies & others. He received an NEA grant for jazz composition and a Seattle Symphony commission to compose a work with Tom Collier, "Piece For Vibraphone Electric Bass and Orchestra", and also received the NAJE "Outstanding Service to Jazz Education Award.
Dan is a member of ASCAP as writer and publisher, the Society of Composers and Lyricists, Audio Engineering Society, an FAA rated Commercial pilot, a graduate in English from the University of Washington where he also studied music with William O. Smith. Dan is an Origin Records artist where his first solo project "251" with George Duke, Kenny Werner, Gil Goldstein and Larry Goldings was released. Dan's new solo classical vocal release "Songs Without Words" is soon to be released on Origin Classical & Believe Digital.
---
Kevin Kunz

Kevin Kunz has been a professional studio singer, piano player, arranger and composer for more than 30 years in the Pacific Northwest. He has won numerous song writing and arranging awards including 2 CARA (Contemporary A cappella Recording Awards) and was one of the founding members of the Harmony Sweepstakes 2005 National Champions, Groove For Thought. Kevin currently produces a wide range of music at Straighter Road Studios!
---
Deborah Vinsel

Deborah Vinsel has worked in nonprofit community media for more than 30 years. She has been the CEO at Thurston Community Media since 1990. She currently serves on the boards of directors for Washington Center for the Performing Arts and the Alliance for Community Media NW Region.

Vinsel's decision to make media her career was an extension of her love for theater, dance and music. Her parents supported her passion for the performing arts with training in music and dance throughout her school years. By the time she reached her early 20s she was a proficient musician playing flute, oboe and piano but her plans for a professional dance career were sidelined by a knee injury when she was in college.

Vinsel found a performing home in community theater until the siren song of television pulled her into a career both in front and behind the camera. She still enjoys singing and dancing for an audience and has never met a microphone she didn't love or stage that didn't beckon. Vinsel often says "the arts shaped my life."
---
---
Complete list of 2017 participants
---

---
---
Groups of any style are welcome, but you must have between 3 and 8 members. We have a rule book which explains many of the details of the event, which you can see by clicking here. All groups must audition in order to compete. Generally this is done by sending a current tape and photo, although live auditions are sometimes arranged. The purpose of the audition is to make sure the group is appropriate for the Festival and to help the Director determine the performance order. If a group has competed previously, the audition process may be waived.
Please send music and photos to the regional director :

Gary Witley (Pacific Northwest) The Pacific Northwest Regional Festival is sponsored and produced by Masterworks Choral Ensemble (MCE). Gary Witley is the Artistic Director & Conductor of MCE. MCE is a Southwestern Washington community chorus dedicated to performance, community service, music education and leadership in the arts. Our mission is to perform sacred and secular choral, orchestral and newly commissioned works; to participate in community service activities and to provide a leadership role in developing, sponsoring and broadening the vocal arts.

PO Box 1091, Olympia, WA 98501-1090
360-339-0532
info (at) mce.org