Richard Gilinsky (Bass)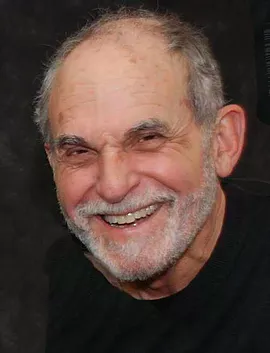 Richard Gilinsky founded a SoCal group which soon took the form of an SSATB quintet with Richard singing bass. He called it Swing Shift, and the nascent group was invited to appear on local TV channel KLCS as part of a special featuring local a cappella groups. Since then Swing Shift has morphed into a six-voice group for which Richard still writes many of the vocal arrangements.

Over the years, Richard has involved himself in the vocal music life at Santa Monica College, singing at various times in the Concert Choral under Jeffe Hulse, the Chamber Choir under Niké St. Claire, and most recently the vocal jazz ensemble under Andreas Preponis. Many of Swing Shift's singers have been drawn from the SMC VJE starting with the initial classes led by Cindy Bourquin. Richard's initial passion for complex jazz harmonies is realized in Swing Shift's repertoire and performances. He urges you to join us and to share our passion.
---
| | |
| --- | --- |
| | Los Angeles Harmony Sweepstakes Performer. |
---
| | |
| --- | --- |
| | Los Angeles Harmony Sweepstakes Best Original Arrangement - Jeepers Creepers (solo award) |
---
| | |
| --- | --- |
| | Los Angeles Harmony Sweepstakes Performer. |
---
| | |
| --- | --- |
| | Los Angeles Harmony Sweepstakes Best Original Arrangement - This Heart of Mine (solo award) |
---
| | |
| --- | --- |
| | Los Angeles Harmony Sweepstakes Performer. |
---
| | |
| --- | --- |
| | Los Angeles Harmony Sweepstakes Performer. |
---
| | |
| --- | --- |
| | Los Angeles Harmony Sweepstakes Performer. |
---
| | |
| --- | --- |
| | Los Angeles Harmony Sweepstakes Performer. |
---
| | |
| --- | --- |
| | Los Angeles Harmony Sweepstakes Performer. |
---
| | |
| --- | --- |
| | Los Angeles Harmony Sweepstakes Performer. |
---
| | |
| --- | --- |
| | Los Angeles Harmony Sweepstakes Performer. |
---
| | |
| --- | --- |
| | Los Angeles Harmony Sweepstakes Performer. |
---