Based in New York City, Concrete was founded in 2015 by three friends. Performing anything from pop hits and classic rock to holiday carols, Concrete aims to bring three-part harmony and a fresh sound to everything they sing. What they boil down to: a 6-person contemporary a cappella group with grounded harmonies and varied rep, specializing in birthday surprises, proposals and weddings.
Founded: 2015
Members: Melina Marini, Caitlin Nelson, Jason Unger, Lior Melnick, Aldon Knolls
Contact Concrete





---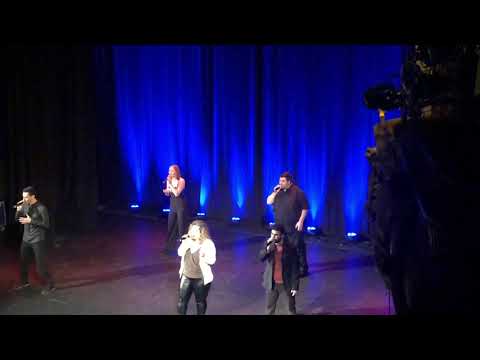 Performing at the 2019 New York Harmony Sweepstakes.