---
2017 Participating Groups
Concrete
Based in New York City and grounded in harmony, Concrete is a co-ed a cappella group that was founded in 2015 by three friends. Performing anything from pop hits and classic rock to holiday carols, Concrete aims to bring three-part harmony and a fresh unique sound to everything they sing.

Members: Melina Marini, Caitling Nelson, Catherine Macaluso, Tiago "Rizumik" Grade, Jason Unger, Lior Melnik
More Details
---
CONNECT
CONNECT is an award-winning professional a cappella group located in the Greater Hartford area of Connecticut. They are a mixed group of singers who wanted to continue sharing their love of music after attending school together at Central Connecticut State University. They combine lush harmonies, pure emotion, and clean riffs with a distinctly modern edge to bring you the sound of CONNECT. person group and will be rotating on stage.

Members: Michael Brown, Kimberly Duncan, Brian Jacobs, Marcella Jalbert, Kaylah Smith, Lucian Varela, Matt Weisher, Giselle Ziegler
More Details
---
Vocal Heights
Vocal Heights is a co-ed a cappella group with a fun, electric style and a wide range of music. Our repertoire includes contemporary rock and pop, doo-wop and jazz standards, with the occasional 16th century madrigal thrown in. We also perform original songs, including "Optimism" which won best original song in the 2007 Harmony Sweeps, and "Victory Road" which won best original song in the 2010 Harmony Sweeps.

Members: Lauren Rich, Erik Levitt, Abena Roman, Steve Croy, Ben Conlon, Dena Ayzikovich
More Details
---
The Columbia Clefhangers
The Columbia Clefhangers (aka the "Clefs") are students at Columbia University who form a contemporary co-ed a cappella group in New York City. Since 1988, the Clefs have been singing their hearts out from Rockefeller Center to Paris, entertaining audiences with their original arrangements of pop, R&B, and soulful music of every genre.

Members: Jeremy Pachter, Jungsoo Lee, Varshini Parthasarathy, Erin Cao, Deepti Varathan, Larri Li, Ben Eisenstadt, Srinidhi Bharadwaj
More Details
---
Mighty Echoes of Charleston
A group of men that loves singing for the enjoyment of others.

Members: Robert Anderson, Michel Burnson, Bruce Fayall, Willam Wallace, Rudy Johnson, Harrison Holmes, Veron Johnson
More Details
---
Saffron
Saffron formed in January 2015 and burst onto the Region 1 Sweet Adelines scene a few months later. Then in May 2016, they won the third place medal. All four members sing with award-winning Harmony On The Sound Chorus and have had the privilege of competing on the International stage. Baritone Penny has competed four times at International in quartet competitions. Saffron members include bass Susan Berry, baritone Penny Schroeder, lead Amanda Fowski and tenor Christine Bulgini. They love great harmony and delight in singing minor and dissonant chords. Other passions worth noting are their love of snow, stellar red wines, IPA's, and a good vanilla porter.

Members: Christine Bulgini, Amanda Fowski, Penny Schroeder, Sue Berry
More Details
---
The Quintessence
The Quintessence was founded in autumn of 2012, in the Republic of Georgia. The idea of creating such an amazing ensemble of young singers who perform outrageously complicated arrangements with surprising ease belongs to Buka Kartozia (artistic director and arranger, and a National Finalist of "Harmony Sweepstakes A Cappella Festival 2002".<

The repertoire of the group mainly consists of ancient Georgian folklore and classical music with jazz. Each and every piece stands out with rhythmical difficulty and harmonic complexity. The level of stage presence and performance of the group reaches the highest levels of professionalism and leaves audiences astonished.

Members: Lasha Murvanidze, Giorgi Toradze, Saba Chachanidze, Salome Dolidze, Elene Dolidze, Natia Svanadze
More Details
---
Your Emcee for the Evening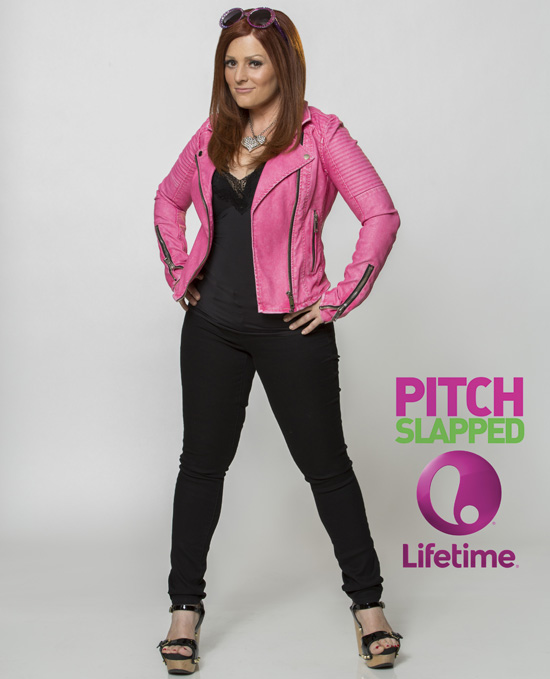 Diana Preisler's career in a cappella began as the female lead singer, and band manager of Broadway Records recording artist, Blue Jupiter. She is a featured soloists on Blue Jupiter's newest album, Twisted Broadway Vol. 1. Blue Jupiter has performed at performing arts centers, colleges, festivals, and corporate events around the world. Blue Jupiter won the Oreo "Milk's Favorite Jingle" contest, hosted by famed American Idol Judge Randy Jackson, and has performed with iconic performers like The Roots, Livingston Taylor, and The Persuasions. Companies like: Disney, ABC Family, the Food Network, Honda, NOKIA, Nickelodeon, and Hermes have featured Blue Jupiter at their corporate events. You may have seen Blue Jupiter on Oprah, the Huff Post, headlining at theatres around the globe, cruise ships and casinos, including over 200 shows at the Sands Casino in Macau, China.

Diana's work as an a cappella performance coach and mentor caught the attention of Lifetime TV in 2014. Soon after, Diana helped create and star in the Lifetime original a cappella series, "Pitch Slapped." This competition docu-series featured Diana working with high school students through 10 weeks of competition. "Pitch Slapped" continues to air on Lifetime in countries across the world.

Before Diana began her career as an a cappella singer, she graced the theatrical stage on multiple national Broadway tours such as "Fiddler on the Roof" and "A Christams Carol." Regional roles across the US include Eva Peron in "Evita", Ado Annie in "Oklahoma", Dorothy in "The Wizard of Oz", Linda in "Blood Brothers" and Shelley in "Bat Boy, The Musical." As a Nationally televised voice-over artist, you've heard Diana as the voice of MTV, Nickelodeon, Behr Paint, Coca-Cola, McDonald's, Herbal Essences, Priceline, Planter's (with Robert Downy Jr), Fisher Price, HGTV, VH1, or Bank of America (to name just a few.)
---
2017 Judges
Louise Robinson

Louise Robinson, a native New Yorker, studied concert bass for six years and attended the High School of Music and Art. A graduate of Howard University with a BFA, her professional career began at Washington, D.C.'s Arena Stage. Louise accepted Robert Hooks' invitation to become a member of the new, D.C. Black Repertory Company Acting Ensemble. It was out of this theatre company that Louise, along with Carol Maillard. Bernice Johnson Reagon, and Mie, formed the a cappella quartet, Sweet Honey In The Rock.

Louise's colorful career has taken her up many paths, including performances, both on and off-Broadway, and in film and studio recording. She has also worn the producer's hat as she, along with Maillard and Smokey Ronald Stevens, produced A Sho Nuff Variety Revue, a series of performances showcasing some of New York's finest talent, including Adolph Casear, Sandra Reeves Phillips, and legendary tap dancers Gregory Hines, Avon Long, and Joe Attles.

Louise was the founding director of the Bay Area a cappella quintet, Street Sounds, taking their music around the country and the world for 14 years. Louise returned to Sweet Honey In The Rock in 2004, and combines her experience in theatre and music to offer a workshop that explores the creative freedom in us all.
---
Jonathan Minkoff

Jonathan Minkoff is the Founder and Executive Producer for the Public Charity, SingStrong (SingStrong.org) and its International A cappella Festivals in NY, DC and Chicago. He performs world-wide and on TV with the award-winning a cappella quartet, Blue Jupiter. Minkoff holds a Bachelors in Music Ed. from Northwestern U., a certificate in voice study from the Boston U. Tanglewood Institute, and a JD from Boston U. School of Law. Minkoff won the Chicago Harmony Sweepstakes 1st place and audience favorite and the Chicago & National Sweeps' "Best Original Composition" and "Best Arrangement Awards", shared a "WAMMY" nomination for "Best Album", a CARA nomination for "Best Jazz Album" and a WAMMY win for "Best A cappella Album". Most recently, Minkoff coached Stiletta, the current National Harmony Sweeps champions, and the only group to ever win every possible award at nationals. He has over 300 published a cappella reviews at RARB.org and his articles at ACAPPELLA101.com have thousands of views monthly. After teaching, performing, emceeing and judging at over 40 a cappella festivals worldwide, Minkoff now coaches, composes, records and produces for various a cappella groups in his New York City recording studio.
---
Sara Wordsworth

Sara Wordsworth is a lyricist, librettist, writer, performer, and teaching artist. She's the co-writer/creator of In Transit, Broadway's 1st a cappella musical (Broadway, Off Broadway at Primary Stages, O'Neill NMTC, NYMF, NYC Fringe). Other writing credits include Frozen, A Musical Spectacular and Beauty and the Beast (Disney Cruise Line), Dear Albert Einstein (Off Broadway, NYCCT), and HS Confidential (Dramatic Publishing). She's won the Edgerton Foundation New American Play Award and the BMI Harrington Award; award nominations include Drama Desk, Drama League, Outer Critics Circle, Off Broadway Alliance, and Lucille Lortel. Performances include work with the Roundabout Theatre Company, Walt Disney Animation Studios (Feature Film Frozen, Disney Creative Entertainment, and many others.

In addition to performing and writing, Sara has served as a teaching artist for several colleges and universities. She sits on the Steering Committee for the Tony-Honored BMI Lehman Engel Musical Theatre Writing Workshop and is a proud member of Actors' Equity Association and The Dramatists Guild of America, Inc. No stranger to a cappella, Sara performed with Columbia University's Redline and co-founded the NYC semi-professional group Bob Ross Juice Box, whose collective songs and stories became Broadway's first a cappella musical.
---
Carol Maillard

Carol Lynn Maillard is an actress, singer and composer. Her passion for the stage brought her to the D.C. Black Repertory Company and the beginnings of the vocal ensemble that was to become Sweet Honey In The Rock. Carol is an accomplished actress and has performed in film, television and on stage. Her theater credits encompass a wide range of styles from musical comedy and revues to drama and experimental. She has performed on and off Broadway (Eubie, Don't Get God Started, Comin' Uptown, Home, It's So Nice To Be Civilized, Beehive, Forever My Darling); with the Negro Ensemble Company (Home, Zooman and the Sign, Colored Peoples Time, The Great Mac Daddy); and the New York Shakespeare Festival (Spunk, Caucasian Chalk Circle, Under Fire, A Photograph…); also at the Actors Studio (Hunter). She can be seen in the feature films Beloved and Thirty Years to Life. On television, Carol has appeared in For Colored Girls Who Have Considered Suicide and Halleluiah! ( PBS) ; Law and Order: SVU and Law and Order. Carol is a founding member of SWEET HONEY IN THE ROCK. Her powerful rendition of Motherless Child arranged for Sweet Honey, is featured in the motion picture, THE VISIT and the Dorothy Height documentary, WE ARE NOT VANISHING. Carol was Conceptual Producer for the documentary film on PBS' American Masters 2005 – SWEET HONEY IN THE ROCK: RAISE YOUR VOICE! Produced and directed by Stanley Nelson (Firelightmedia Films), the film chronicled Sweet Honey's 30th Anniversary year (2003). As a vocalist, she has had the privilege to record with Horace Silver, Betty Buckley, and the SYDA Foundations inspirational recording Sounds of Light. In 2003, her poem H2O Flow was featured as the opening selection of Marjorie Reyersons photo/poetry book WATER MUSIC. And in 1998, she penned the HERSTORY for Sweet Honey's first songbook, CONTINUUM.
---
Mark Paul

Mark Paul is an accomplished a cappella performer, music director, vocal coach, and lifelong musician. A 39-year member of the Barbershop Harmony Society (BHS), he is the former bass singer of a top-20 International-level a cappella barbershop quartet, Reveille, that for nine years regularly entertained audiences across the United States and internationally. Reveille holds a quartet championship in the BHS six-state Mid-Atlantic District. He served for seventeen years in top musical leadership positions for gold and silver internationally competitive BHS choruses and was the front-line Musical Director of a BHS District level chorus. He has performed in a documentary film about barbershop singing and on two music albums. An a cappella vocal coach for 34 years, Mark works with individuals, quartets, and choruses, and has served as faculty on several a cappella music education programs, both domestically and abroad. Mark is a Reiki Master, certified to use healing energy to help remove blockages and assist in correcting imbalances, and he also works as an Executive Leadership Development Coach. He integrates his leadership development and Reiki work into his vocal coaching, guiding people on an energetic level to reach higher degrees of musical awareness and achievement. Mark's favorite downtime activities are surf fishing and camping.
---
Complete list of 2017 participants
---

---
---
Stay Informed!
Keep in touch. Hear about our a cappella shows by subscribing to our e mail list.
We will only send you information about our events and will
absolutely never share or sell this email list to anybody else.
---
Interested in Performing?
We are always seeking groups who would like to participate in our events.
Groups of any style are welcome, but you must have between 3 and 12 members. We have a rule book which explains many of the details of the event, which you can see by clicking here. All groups must audition in order to compete. Generally this is done by sending a current tape and photo, although live auditions are sometimes arranged. The purpose of the audition is to make sure the group is appropriate for the Festival and to help the Director determine the performance order. If a group has competed previously, the audition process may be waived.
Please send music and photos to the regional director :

Colette Thompson (New York) Colette Thompson has directed or performed in over eleven vocal ensembles, with her group, Stay Tuned, placing 3rd in the 1998 New York Regional of the Harmony Sweepstakes; Colette has performed/recorded with Lukas Foss, Leonard Bernstein, Jesse Norman, Peter, Paul & Mary, and James Levine A billboard-ranked singer/songwriter, she has also managed several events, including, Christmas at NYU, Complex at the Duplex, and An Evening with The Real Group at NYC's Symphony Space. With performances televised via major news programs including Good Morning America, The Today Show, CNN, and NY1, she is a promoter, producer, adjudicator and an ambassador of vocal music worldwide.

128 Fort Greene Place, Suite 1B, Brooklyn, NY 11217
917-442-2011
colette.thompson (at) mac.com