---
2014 Participating Groups (2015 groups TBA)
20/20 is a group of wildly attractive young men from Ellensburg, WA. They've set their sights on the Sweepstakes and they aim to entertain. These gentlemen have opened their eyes to the majesty of a cappella music, and hope to share their serenades with the sightly members of the audience. Let them show you a few things about love as they leave it all on the floor tonight.




Members: Theo Olson, Ben Rice, Isaiah Ragland, Jacob Cecil, Matt Mayrhofer, FX Wood
---
Bodacious Ladyhood - Returning for their third appearance at Sweeps, Bodacious Ladyhood is a Seattle-based trio of women who have been singing together for over a decade. Carolyn, Loretta and Jenny were honored last April to open for The Baudboys. They are a perennial favorite at the Issaquah Wine Walks and have also performed at Chateau Ste. Michelle and on live, national radio as guests on "A Prairie Home Companion with Garrison Keillor." They take inspiration from a vast range of styles including folk, '60s girl group, humor, prog-rock and jazz. They have been called "vibrant-voiced", "impressive, innovative and inimitable", and "a must-see." Bodacious Ladyhood is three parts harmony, one part comedy and a whole lot of fun..



Members: Loretta Deranleau Howard, Carolyn Hastings, Jenny Buehler

---
Boots 'n Cats came to be in June of 2013 over a couple of burritos and some jarritoas at Taco Wagon in Ellensburg. Emily Salisbury and Nicole Prigge had a dream to create a small, mixed ensemble of, not only quality singers, but quality people. Over the course of the summer, an a'cappella group was born and so to was a desire to be the best possible.

In October of 2013 Boots 'n' Cats submitted an application to ICCA (the International Championships of A'Cappella) and received notification in November of their acceptance. Boots 'n' Cats is currently working towards the ICCAs in the hopes of placing top two and advancing to the next round of competition. Other than that, Boots 'n' Cats spend their time cooking, singing like Miranda Sings, and laughing uncontrollably.



Members: Aryn Chatterton, Antonio Fernandez, Ben Lundgren, Bo Mendez, Emily Salisbury, Nicole Prigge, Sarah Hemenway

---
High Altotude is a female a cappella group made up of eight members from Cleveland High School. The group was founded in 2010 by a few girls in the choir department at Cleveland who felt there needed to be a female counterpart to the male a cappella group, Cloud Nine, made up of nine young men from different high schools around Portland. High Altotude's original director gave the position up at the end of last year to our current director, Aranda Curtman, who has been a joy to have as a leader. High Altotude performs around Portland at various locations such as Providence Child Center, The Pittock Mansion, and Portland State University.

Members: Sophie Schoenfeld, Laurel Osborne, Molly Carpenter, Maiya Coleman, Leah Brower , Lily Sweeney, Kyla Precourt , Laura Young


---
The Julians are four of Portland Oregon's finest classically trained female vocalists working together to explore, challenge, embrace, and sing the living daylights out of music that they love. The Julians formed in 2010 with the intention of creating genre-defying programs that seamlessly meld classical, pop, jazz, and indie music. They have performed their original arrangements in a variety of Portland venues as well as on many concert series. The Julians were recently featured as part of Portland Institute of Contemporary Art's 2013 Time Based Art Festival. They collaborate frequently with local artists and are featured on Bryan Free's 2011 album, Red Queen.



Members: Kristen Buhler, Liz Bacon, Maria Karlin, Vakare Petroliunaite


---
Open Bar is an a cappella group from the greater Seattle area with two things in common: a love of good music and good times. A concoction of scientists, 9 to 5ers, struggling musicians and friends, shaken and served over ice in a fancy glass. We sing tunes that stir up feelings, emotions and memories...songs that just make you feel good! Our goal is to make new and lasting memories with each other and the audience; come along for the ride and we'll take care of you. Choral, pop, barbershop and more.




Members: Jordyn Meeker, Melissa Landowski, Allison Cherry, Ian Skavdahl, Sam Waterhouse, Brian Kirkness

---
SeaNote is an a cappella band that came together in mid-2013 from two different college a cappella groups at the University of Washington in Seattle (Furmata & Awaaz). The quintet strives to put a fresh and unique spin on new and old Top 40 hits through incorporating each members musical niche, whether it be classical, jazz, hip hop, rap, pop, alt-rock, or soul. SeaNote loves making great music, having an awesome time, and hopes to entertain a cappella enthusiasts everywhere! You can catch SeaNote year round performing at local gigs, UW functions and charity events all over the Greater Seattle Area.



Members: Amanda Tran, Isaiah Lin, Shaheer Aftab, Michael Kibbe, and Lucy Liu


---
Shot In The Dark - Hailing from every corner of the United States, Shot in the Dark combines singers from each corner of the country, merging backgrounds, skills, and voices to create a truly unique group of Seattle-based musicians. Shot in the Dark fuses rich, five-part harmony with inspired arrangements ranging from disco and classic rock, to pop and hip hop. They can often be found performing at fundraisers, parties, fashion shows, surprise marriage proposals, as well as random stages/street corners in Seattle.



Members: Beth Davis, Ann Trigg, Brett Peach, Gareth Lim, Brian Reznik, and Chad Heise

---
Your Emcee for the Evening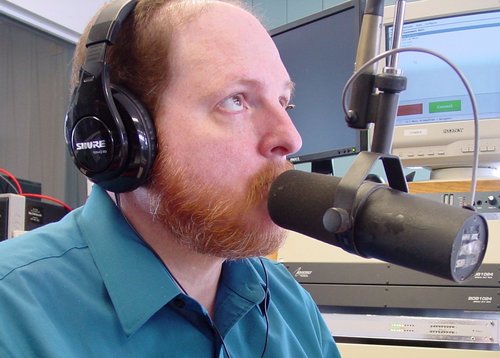 A radio announcer for over 40 years, Smilin Jay is a weekend host on Live 95 in Centralia, Washington. He and his "Hunny-Bunny" Mariann live on Tumwater Hill in a wholly automated home run by a computer named D.O.R.I.S. (Domestic Operations, Resources and Information System.) A former school band, orchestra and choir member, Smilin Jay has a deep affection for a cappella music and is honored to return as emcee for this evening's Pacific Northwest Regional Harmony Sweepstakes.
---
2015 Judges (TBA)
---
---
Keep in touch with the Pacific NW a cappella scene! Subscribe to this regional resource for a cappella fans and groups.
Stay informed about upcoming shows and auditions, find a new member for your group or just keep up with the local a cappella news.
---
---
Interested in Performing?
Groups of any style are welcome, but you must have between 3 and 8 members. We have a rule book which explains many of the details of the event, which you can see by clicking here. All groups must audition in order to compete. Generally this is done by sending a current tape and photo, although live auditions are sometimes arranged. The purpose of the audition is to make sure the group is appropriate for the Festival and to help the Director determine the performance order. If a group has competed previously, the audition process may be waived. Please send tapes and photos to the regional director :
Gary Witley (Pacific Northwest) The Pacific Northwest Regional Festival is sponsored and produced by Masterworks Choral Ensemble (MCE). Gary Witley is the Artistic Director & Conductor of MCE. MCE is a Southwestern Washington community chorus dedicated to performance, community service, music education and leadership in the arts. Our mission is to perform sacred and secular choral, orchestral and newly commissioned works; to participate in community service activities and to provide a leadership role in developing, sponsoring and broadening the vocal arts

PO Box 1091
Olympia, WA 98501-1090
Pacificnw (at) harmony-sweepstakes.com

The Harmony Sweepstakes A Cappella Festival
PO Box D
San Anselmo, CA 94979
(415) 455-8602
festival (at) harmony-sweepstakes

---
How To Enter
Prizes

- Regional winners win roundtrip airfare plus two nights accommodation in the San Francisco Bay Area to compete in the Harmony Sweepstakes National A Cappella Festival
- A selection of compact discs from the Primarily A Cappella catalog
- A $250 coupon from Discmakers

---
The Washington Center for the Performing Arts, South Puget Sound's largest performing arts facility, is committed to providing a wide variety of entertainment and cultural activities for the residents of five counties. Located in the heart of Washington State's capital city, The Center has become a community gathering place, providing a focus for the performing arts unique to the region.

The Washington Center is located at 512 Washington Street SE, Olympia, WA 98501. There is plenty of free parking. Google map
---