---
2019 Participating Groups
Pacific Northwest

The Baudboys

Back around 1990, a couple of the founding members of the coed Microtones decided that they wanted to form a men's a cappella group at Microsoft so that they could sing the charts from their college groups. The original quartet consisted John Rae-Grant, bass and musical director, Bill Pope, baritone, Bob Gunderson, 2nd tenor, and David Olsen, 1st tenor. True to their profession, the group's chosen name, The Baudboys, referred to the method by which modem speeds were rated. The group performed only a few times in its first years of existence, doing lunch time gigs on the Microsoft campus.

As members left Microsoft over the years, they would also leave the Baudboys, prompting natural turnover in the membership. During the 1990's, the group expanded it's membership, aiming to have two full quartets within the group. Since that time, the group has remained at 7-9 members, but the expanded membership has allowed the group to sing more complex arrangements than the 4-part charts that the founders envisioned.

Members: Jonathan Schwartz, Mike Thomsen, Owen Braun, Graham Sheldon, Martin Puryear, Elliot Lewis, Mark Adolph, Paul Eng

---
Boston

Drive

Drive is the culmination of four musical journeys, and also just the beginning. Formed in 2016, each of its founding members spent years loving, listening to, and performing a wide variety of vocal music. Sharing a common background of stellar intonation, lyric expression, and expanded, ensemble sound found in barbershop harmony, they knew these fundamentals could allow a group to jump head-first into any piece that excited or moved its singers, regardless of style or genre.

Members: Josh Beswick, Jordan Kugler, Dan Allison, Ray Johnson

---
Mid-Atlantic

Forecast

Forecast is a men's a cappella quartet singing together since 2014. Mike, Tyler, Travis, and Kevin travel from North Carolina to Virginia to put their 4 voices together. Their unique "feel-good" repertoire of songs spanns from traditional early American vocal standards in the barbershop style all the way to four-part harmony versions of contemporary hits by Michael Buble, Big Bad VooDoo Daddy, and the Jive Aces! Competitive success for the quartet includes Southern Division Champions of the Mid-Atlantic District in 2016, Second Place M-AD District Finalist in 2017, and Quarterfinalists at the international Barbershop Harmony Society contests in 2017 and 2018.

Members: Mike Fitch, Tyler Rackley, Kevin Jones, Travis Murray

---
Los Angeles

Gotta Sing!

We are (4) veterans of the barbershop art form. As members of the Santa Monica Chapter of Sweet Adelines we serve the chorus in numerous roles: Laura is the Director, Tove is the Associate Director and membership Chairperson, Jennifer is the Education Chair and Anna Pia is the Visual/Choreography Chair. To sing is not an option we Gotta Sing!

Members: Laura Pallas Singer, Jennifer Febre, Tove Hoch, Anna Pia Hubacher

---
Bay Area

Halfway to Midnight

Halfway to Midnight is a co-ed band of musical misfits who, having missed the thrill of the a cappella world and desiring an outlet to strengthen our individual instruments, serendipitously found each other in the midst of the great big beautiful Bay Area and begun gathering weekly to share in the blend of our voices together. Our life stories are as varied as our voices yet we find common ground in our love of instrument-free music-making and we truly hope you like what you hear.

Members: Vivek Saraswat, Gonzalo Alonso, Michael Barrientos, Elana Zizmor, Alicia Flor, Scott Adler, Shanna Bengtson

---
Chicago

Polarity

Polarity is one of the most exciting youth groups to win a regional event in many years and are directed by previous Harmony Sweeps national finalist Matt Radford. These young voices blend into a particularly delightful mix of harmony voices and they sing arrangements with ease that would be challenging for even the very experienced singers. A true discovery they are sure to delight the audience tonight!

Members: Camrin Craig, Fabiola Corwin, Mattie Elliott, Kayleah Shiland, Andrew Pfeifer, Jack Pfeifer, Noah Clifton

---
New York

RESOLVE

RESOLVE is a vocal jazz quartet based out of Central Florida. Inspired by legendary vocal groups such as the Manhattan Transfer and the New York Voices, these four young vocalists bring a flair and musicality to the stage that is all their own!

When they're not creating music as RESOLVE, they spend their time performing for the Walt Disney Company. Collectively, they can be seen performing at various stages throughout Walt Disney World, including: The Dapper Dans, Finding Nemo - The Musical, and The Voices of Liberty!

Members: Christopher Keough, Ashley Rosa, Elodie Germain, Joshua Waddy

---
Your Emcee for the Evening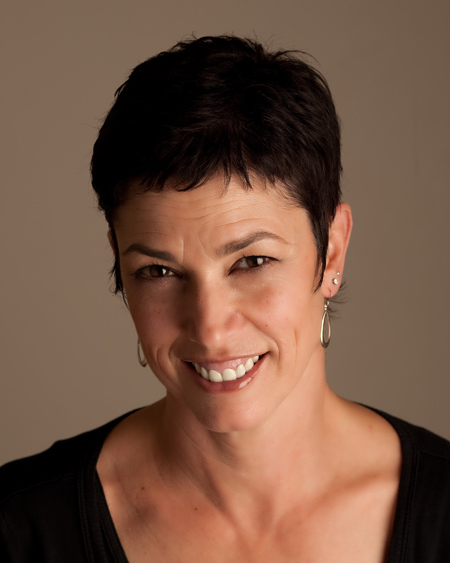 Angie Doctor
Angie Doctor, a studio singer and live performer who began her career in Chicago doing commercials, voice-overs and recording projects, and has been a part of the San Francisco Bay Area vocal music community since 1995. She is currently the Vocal Jazz Ensemble instructor at the California Jazz Conservatory in Berkeley, and has a newly released album full of jazz a cappella duets with Dan (Bob) Schumacher, "He Said, She Said: Two, Vol. 2", produced and arranged by Richard Bob Greene.

Angie is a songwriter and arranger, vocal coach and clinician for school music ensembles and solo singers, background singer for groups such as The Manhattans, Heatwave, Gene Chandler, Barbara Lewis, Billy Paul, and many others, studio singer and voice-over talent, is the soprano in the jazz vocal quartet Clockwork and in the wackiest of all a cappella groups, The Bobs. In addition, she has been singer and soloist for music projects with Bobby McFerrin, Sufjan Stevens, Sweet Honey in the Rock, John Zorn, Meredith Monk, performing at venues that include Zellerbach in Berkeley, Jazz at Lincoln Center, Carnegie Hall, and the Philharmonie Berlin. Her vocal work can be heard on many recording projects, including as a featured soloist on the Grammy-nominated recording of Leonard Bernstein's "Mass" (Harmonia Mundi),

Angie is also a founding member of the Grammy-nominated PM Singers and has brought her extensive experience in solo and small group harmony singing to workshops and festivals as a judge and clinician over the past eighteen years.
---
2019 Judges
Maria Muldair

Maria Muldaur is best known world-wide for her 1974 mega-hit "Midnight at the Oasis," which received several Grammy nominations, and enshrined her forever in the hearts of Baby Boomers everywhere; but despite her considerable pop music success, her 50-year career could best be described a long and adventurous odyssey through the various forms of American Roots Music.

In the 40 years since "Midnight at the Oasis," Maria has toured extensively worldwide and has recorded 40 solo albums covering all kinds of American Roots Music, including Gospel, R&B, Jazz and Big Band (not to mention several award-winning children's albums), before settling comfortably into her favorite idiom, the Blues, in recent years. Often joining forces with some of the top names in the business, Maria has recorded and produced on-average an album per year, several of which have been nominated for Grammy and other awards.

Maria continues to tour regularly worldwide, and is available for festivals, concerts and beyond.
---
Craig Knudsen

In 1999, Craig Knudsen founded the talent agency, Knudsen Productions and it quickly became one of the most highly regarded US agencies representing vocal ensembles (both national and international). His agency's current roster features two recent Harmony Sweeps National Champions: Six Appeal (2012) – Grand Prize Winners of the 2018 A Cappella Moscow International Championship, and Women of the World (2014). Additional past and current representation includes the multi Grammy Award winning British a cappella legends, the Swingle Singers; the multi Grammy nominated British early music vocal ensemble, Stile Antico; the SF Bay Area's beloved women's vocal ensemble, KITKA; the legendary BOBS! (also Grammy nominated); The Choir of Clare College Cambridge; The Marian Consort; and ModernMedieval. For 11 years Craig also served as the music director of the Kaiser Permanente Educational Theatre Project. In 2014, Craig was the recipient of the Arts Northwest "Coyote Award", an award recognizing his "outstanding service to Arts Northwest and the western performing arts field".
---
Peter Albin

As a principal member of the rock band Big Brother and the Holding Company, Peter achieved rock icon status. Not only the group's bassist, he also played guitar and sang lead vocals on the band's first record with Janis Joplin, and wrote several of their songs. Subsequent to that auspicious success he played with Country Joe and the Fish, and well as Bay Area supergroup the Dinosaurs. In recent years, while Big Brother continue to tour and perform, Peter began working behind the scenes in the music business. Currently he works for City Hall Records, the nation's largest independent music distributor and is active in the San Francisco Chapter of NARAS (National Academy of Recording Arts and Sciences).
---
Raz Kennedy

In the realms of vocal performance and singing instruction, Raz Kennedy has created a legacy for over 40 years that rivals the music industry's finest. Acknowledged as "the premiere vocal coach in the Bay Area" by Narada Michael Walden (multi-platinum Grammy and Emmy winning producer and musician)his eclectic performance credits include serving as a founding member of the internationally acclaimed Bobby McFerrin's Voicestra and performing as a background vocalist on recordings for many legendary artists, including Whitney Houston and Al Jarreau, as well as on stage for Sting, Rebeca Mauleon, and Mickey Hart.

His depth of knowledge and expertise has positioned Raz to instruct a diverse roster of musical luminaries, from members of Metallica, to Adam Duritz of Counting Crows, Hilary Duff, Davey Havok of AFI, members of Los Tigres Del Norte, Tiffany Austin, the late Clarence Clemons from Bruce Springsteen's E Street Band, and many more.
---
Tim Seelig San Francisco Gay Mens Chorus

Tim Seelig is conductor, singer, teacher and motivational speaker. In addition to Artistic Director of the San Francisco Gay Men's Chorus, he continues a busy guest-conducting schedule throughout the U.S. and across the globe. He is Conductor Emeritus of the Turtle Creek Chorale, which he conducted for 20 years, co-founded The Women's Chorus of Dallas and taught on the faculty at Southern Methodist University.

Dr. Seelig holds four degrees, including the Doctor of Musical Arts and the Diploma from the Mozarteum in Salzburg, Austria. He has authored seven books and DVDs on choral technique including best-sellers The Perfect Blend, and The Perfect Rehearsal as well as The Perfect Choral Workbook, Quick Choral Fixes, The Music Within and the brand new Language of Music.

His recordings have been on Billboard Top Ten and iTunes Top Ten classical charts. The PBS documentary about the TCC received the national Emmy award for best documentary. Dr. Seelig has conducted around the world and regularly at Carnegie Hall for the last 25 years, as well as Lincoln Center and the Southbank Centre in London.
---
---
Complete list of 2019 participants
---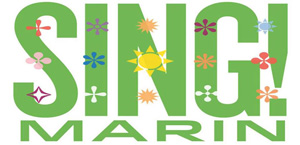 Tweet the Sweeps! #harmonysweeps
---
---
Stay Informed!
Keep in touch. Hear about our a cappella shows by subscribing to our e mail list.
We will only send you information about our events and will
absolutely never share or sell this email list to anybody else.
---
Interested in Performing?
We are always seeking groups who would like to participate in our events.
Groups of any style are welcome, but you must have between 3 and 12 members. We have a rule book which explains many of the details of the event, which you can see by clicking here. All groups must audition in order to compete. Generally this is done by sending a current tape and photo, although live auditions are sometimes arranged. The purpose of the audition is to make sure the group is appropriate for the Festival and to help the Director determine the performance order. If a group has competed previously, the audition process may be waived.
Please send music and photos to the regional director :