Tsunenori "Lee" Abe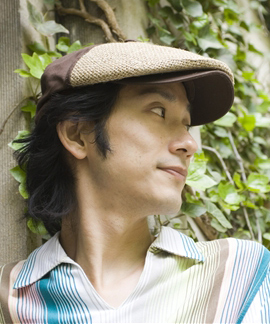 Tsunenori "Lee" ABE is an active composer, arranger, performer and producer throughout the country as well as in his native country, Japan. ABE has written music for many types of instrumentation, from solo piano, pop rock band, and big band, to world-class orchestras likes the Boston Pops. While ABE, a winner of S&R Washington Award as a composer, is extremely versatile in many genres, his name is especially known in the vocal jazz world as an arranger. He won the best arranger's award in 2008 at Harmony Sweepstakes. Many of his works, highly praised by such musical personalities as Keith Lockhart of the Boston Pops, Cheryl Bentyne of the Manhattan Transfer, Kim Nazarian of New York Voices, and Cedric Dent of Take 6, are currently published through YAMAHA Music Media, Sunnyside Music and University of Northern Colorado (UNC) Jazz Press, and are being sung by many vocal jazz lovers across the nation.

ABE is the composer/arranger/bass singer of a vocal jazz quartet "More Than Four," and was the founding member of an award-winning vocal jazz quartet "Syncopation," and has appeared at festivals and venues such as Tanglewood Jazz Festival, Boston's 4th of July Celebration with the Boston Pops, Meihou Music Festival and Blue Note New York among others.

In addition to his composing and playing, ABE is a respected educator and gives master classes for vocal writing and group singing frequently, and serves as an Assistant Professor for Contemporary Writing and Production department at Berklee College of Music, Boston, MA, where he shares his love in composing and arranging with students from all over the world.
---
Harmony Sweepstakes National Finals Best Arrangement - High & Dry (solo award)
Boston Harmony Sweepstakes Champions
Boston Harmony Sweepstakes Best Original Song - High & Dry (solo award)

---