Louise Robinson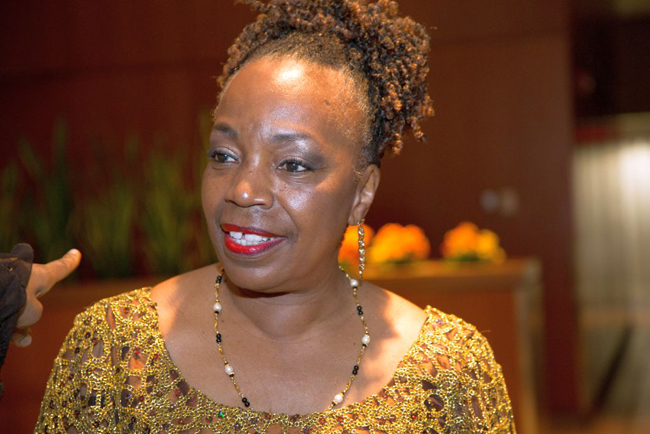 Louise Robinson, a native New Yorker, studied concert bass for six years and attended the High School of Music and Art.

A graduate of Howard University with a BFA, her professional career began at Washington, D.C.'s Arena Stage. Louise accepted Robert Hooks' invitation to become a member of the new, D.C. Black Repertory Company Acting Ensemble. It was out of this theatre company that Louise, along with Carol Maillard. Bernice Johnson Reagon, and Mie, formed the a cappella quartet, Sweet Honey In The Rock.

Louise's colorful career has taken her up many paths, including performances, both on and off-Broadway, and in film and studio recording. She has also worn the producer's hat as she, along with Maillard and Smokey Ronald Stevens, produced A Sho Nuff Variety Revue, a series of performances showcasing some of New York's finest talent, including Adolph Casear, Sandra Reeves Phillips, and legendary tap dancers Gregory Hines, Avon Long, and Joe Attles.

Louise was the founding director of the Bay Area a cappella quintet, Street Sounds, taking their music around the country and the world for 14 years.

Louise returned to Sweet Honey In The Rock in 2004, and combines her experience in theatre and music to offer a workshop that explores the creative freedom in us all.
---
| | |
| --- | --- |
| | Bay Area Harmony Sweepstakes Performer. |
---