Riana Nelson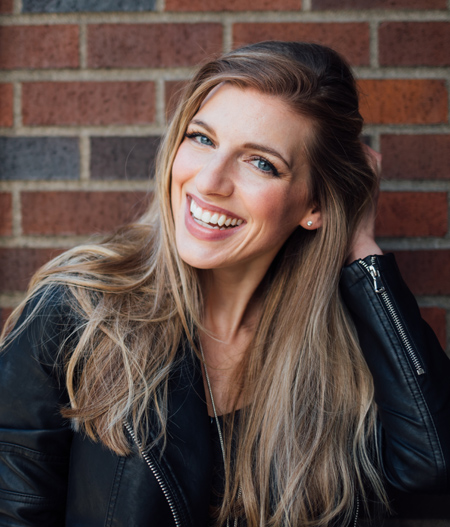 Riana Nelson is a singer, artist, and entrepreneur from Olympia, WA. She sings professionally in a three-part-harmony sibling trio with her two brothers (called "Derik Nelson & Family"), touring to more than 70 Performing Arts Centers stages nationwide this year. She began touring with her brothers in 2013, to raise money for music and drama programs across 40+ West Coast high schools. Riana and her siblings provide educational outreach in many cities on tour as role models for young minds, conducting motivational seminars for high school students, inspiring kids to go outside their comfort zones to take chances, and empowering young women.

Riana proudly received her BFA in Musical Theatre from The University of Michigan, and during her time there, co-musically directed the oldest and most decorated a cappella groups of the university's history, Amazin' Blue.

With a diverse entertainment background, Riana was a lead singer for Princess Cruises in onboard Vegas style production shows. She's also performed the national anthem for 69,000 people at a home Seattle Seahawks NFL game, worked for Disney in Beijing, China teaching English through arts and music, and performed on-screen in episodes of "Cinnamon Girl," (a Renee Zellweger produced pilot), "Glee," and "It's Always Sunny in Philadelphia."

Riana has been featured in the Huffington Post as an "Inspirational Woman" and currently serves on the Board of Directors at The Washington Center for the Performing Arts in her hometown of Olympia. She is thrilled and honored to be serving on the Harmony Sweepstakes judges panel!
---