Bonnie Simmons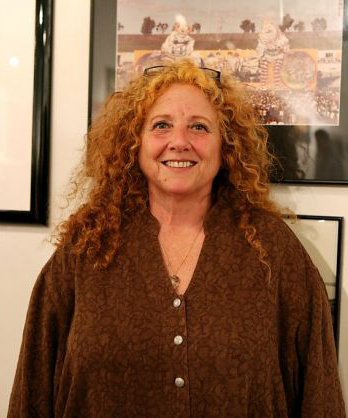 Bonnie has been programming her mix of singer/songwriter folk, rock, soul, country, and R&B on KPFA since the late 1980's. One of the best loved personalities of Bay Area music radio, she was raised in New York, and then moved to San Francisco from Denver in 1968 and became a pioneer of free form radio.

During her eight years, from 1970 to 1978, at the legendary KSAN, she was program music director and disc jockey. After leaving KSAN, she worked at Warner Bros, promoting Prince as well as the first Dire Straits and Rickie Lee Jones albums, amongst others, and also worked at Hightone Records. She moved in and out of radio at KFOG, LIVE 105, KOFY-FM, KVRE, KDBK "Double 99" and KUSF.

As the Audio Director for the Rock and Roll Hall of Fame, she created the disc jockey audio exhibit and many of the exhibits involving sound at the Rock and Roll Hall of Fame Museum in Cleveland, Ohio.

Bonnie managed the band Cake for eight years, and represented Noe Venable and Etienne de Rocher for many years. For the past nine years she has spent a lot of her time working on the three day free music festival in Golden Gate Park, Hardly Strictly Bluegrass, and currently serves as the Executive Director for the Bill Graham Foundation.
---