Founded in 2015, The Over Tones feature both male and female vocalists whose ages span five decades. Our individual resumes include pop/rock bands, musical theater, award-winning collegiate a cappella, TV acting, and studio production. Many of us pursue passions and careers outside of music as well.
Founded: 2015
Members: Laura Sgro, Charlene Papastephanou, Elyssa Helfer, Rachel Zumberge, Jeremy Matticks, Fritzgerald Tan, Daniel Graves, Jose Nebres
Contact Over Tones





---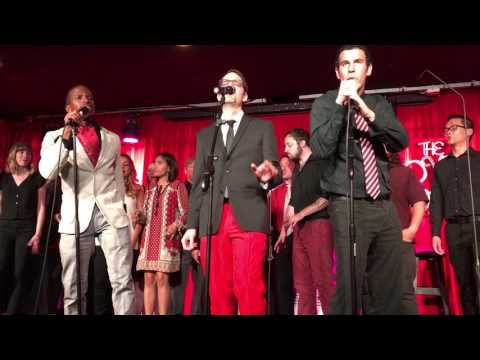 The Over Tones perform at our exclusive encore show in Studio City at Upstairs at Vitello's, singing an electric rendition of Queen's Under Pressure, arr. Deke Sharon.