In the fall of 1993, six young men formed and a capella sextet called Mutual Agreement, which means "A Covenant with God." Their intention is to spread the Word of God through song, bringing hope, strength and encouragement to all who will listen.

Each member brings his own individual gifts, talents and creativity to the group. The group uses the human voice as the chief instrument of their performance. Each member mutually agrees that their music ministry will not be kept confined within the traditional walls of the church, their mission field consists of ministering to the sick and shut-in, incarcerated youth and adults, hospitals, evangelistic meetings and wherever there is a need to provide encouragement through song.
Founded: 1993
Members: James (Slim) Davis, Dunbar Henri, Eddie Hicks, Mark Allen, Gerald Best, Donald Jackson
Contact Mutual Agreement

---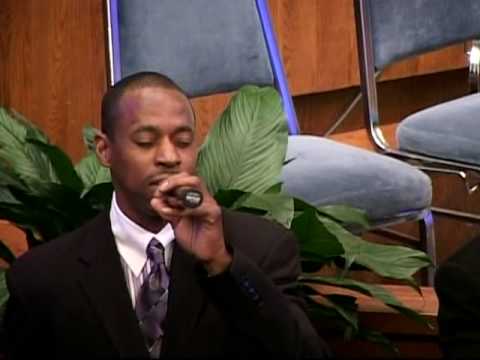 Mutual Agreement, a gospel acapella sextet singing their theme song "Mutual Agreement" at the Springfield Baptist Church of Washington DC.