Vocal Chaos is in its 22nd year as a Chicagoland a cappella staple. This rotating cast of characters enjoys using the gift of song to force themselves out of the house at least once a week through the 8 month Chicago winter, and has been known to occasionally enjoy a post rehearsal, or mid-rehearsal drink. They may not be in college anymore, but at least they're trying to hang on to their glory days like a high school football player from Texas! Please enjoy the men of Vocal Chaos.
Founded: 1996
Members: Nik Eden, Shak Bhamani, Zachary Watts, Laz Estrada, Ryan Naimy, Trent Synder
Contact Vocal Chaos




---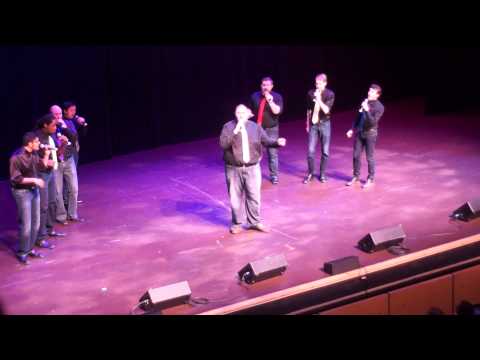 Performing Chicken Fried by Zac Brown Band at the 2015 Harmony Sweepstakes Competition.