Marty Gasper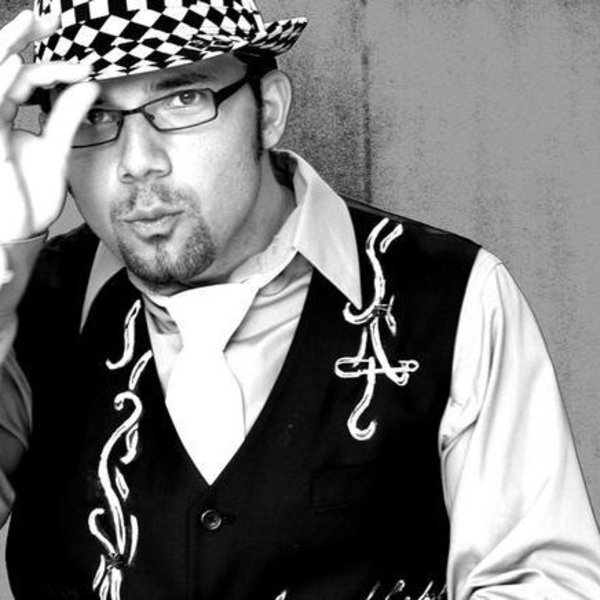 Hailing from Fargo, ND, Marty grew up immersed in the world of performing arts. His father was Bob Fosse's assistant; his mother, a world-traveled prima ballerina and choreographer; his siblings, principal dancers of prestigious dance companies across the US. The pressure for artistic achievement was palpable, but the rebellious baby of the Gasper family found his true home, not in dance, but in music.

As Marty puts it, "I've got the rhythm of a dancer, but the legs of a line-backer."

Marty first focused on performing and composing symphonic music, studying both trombone and piano for over 14 years. With a solid foundation in music and freakishly over-developed mouth muscles (from playing trombone), Marty's a cappella beatboxing career was practically destined.

Today, Marty is one the world's most accomplished practitioners of a very particular style of beatboxing, called "beat-bass." Beat bass is the combination of beatboxing while simultaneously singing the bass part. And while many beatboxers do make some bass noises in their repertoire, Marty is one of the very few that performs these basslines so accurately that an a cappella group can rely on them in concert. Recordings cannot do justice to the "wow-factor" of listening to and watching the virtuosity required to so precisely deliver so many inhumanly independent and simultaneous sounds.

With extensive training at Berklee College of Music (pursuing a dual-major in Film Scoring and Music Production and Engineering) and with over 15 years of professional experience, Marty maintains the role of Blue Jupiter's general manager, lighting designer, live sound engineer, recording studio producer and engineer, graphic designer, chief arranger and the band's resident culinary chef.

When not performing or writing for Blue Jupiter, Marty spends his time in New York City as a film and television composer and creative producing engineer at one of New York City's top vocal-centric recording studios. He is also in development on several food television shows as well as the proud father of a baby girl.
---
| | |
| --- | --- |
| | New York Harmony Sweepstakes 2nd Place Winners |
---
| | |
| --- | --- |
| | Mid-Atlantic Harmony Sweepstakes 2nd Place Winners |
---
| | |
| --- | --- |
| | Chicago Harmony Sweepstakes Performer. |
---
| | |
| --- | --- |
| | Chicago Harmony Sweepstakes Performer. |
---