Patty Hawley Pennycook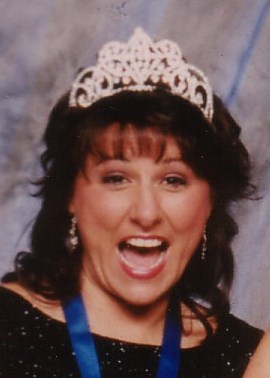 The baritone of Sweet Adelines International 2003 Quartet Champions, Swinglish Mix, Patty Hawley-Pennycook grew up a barbershop brat who always attended barbershop rehearsals and conventions with her father, Charlie, a member of the 7-time International men's chorus champions, The Louisville Thoroughbreds. Louisville had many men's championship quartets, so she feels she got her barbershop "chops" singing tags with the guys from quartets like Bluegrass Student Union, Second Edition, Interstate Rivals, Revival, and Gas House Gang. After she joined the women to sing, it wasn't long before the four girls of Swinglish Mix found each other and made their mark as part of Sweet Adelines International. They started singing together in 1995 and have performed all over the United States plus Canada, Sweden, and New Zealand.

Patty is a vocal coach and now directs two well-known barbershop choruses in the Bay Area. Ladies can visit with Patty at Sweet Adelines' Mid-Size Regional Champions in Petaluma, the Pacific Empire Chorus, where she enjoys bringing women of all ages together to have fun learning to sing and dance as one and to impact an audience with every performance! She also directs the men of the Barbershop Harmony Society's Napa Valley Harmonizers where she enjoys performing shows close to home and her family in Napa!

---