The Quintessence is rapidly winning the hearts of the audiences around the world. In just seven years of the group's career, these six wonderful singers have already performed over one hundred solo recitals around Europe, United States as well as their native Georgia.

Each piece in their repertoire is special and unique, with complex harmony, rhythm, demanding highest level of virtuosity from each member: their musical language is exclusive, almost a combination of Classical music, Jazz and the world's oldest - Georgian Polyphony. The Quintessence is a winner of several national and International competitions as well as participant of numerous prestigious festivals including: Leipzig International A Cappella Festival (Germany 2013) Tampere International Music Festival (Finland 2014) and New York Harmony Sweepstakes A Cappella Festival (2014/2017).

Hailed as "Phenomenal A Cappella Youngsters" at "VOKAL TOTAL" in Austria, The Quintessence is currently preparing for their 2019 European tour. After their Carnegie Hall performance in New York City, the review read: "The level of stage presence and performance of the group reaches the highest levels of professionalism and leaves audiences astonished". These children are our country's taste, intelligence, creativity and cultural ambassadors all over the world – Mikheil Giorgadze Minister of Culture and Monument Protection of Georgia.
Members: Natia Svanadze, Natia Okruashvili, Tatia Okruashvili, Saba Chachanidze, Giorgi Toradze, Lasha Murvanidze
Contact Quintessence



---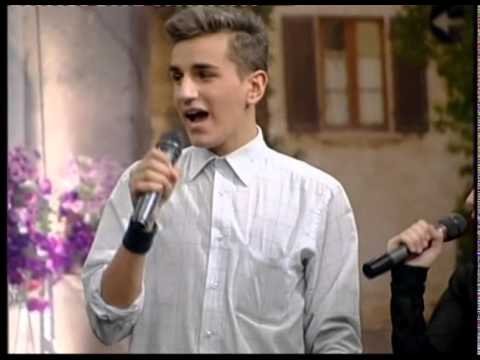 Filmed March 2014 at Rustavi 2 TV, Georgia
---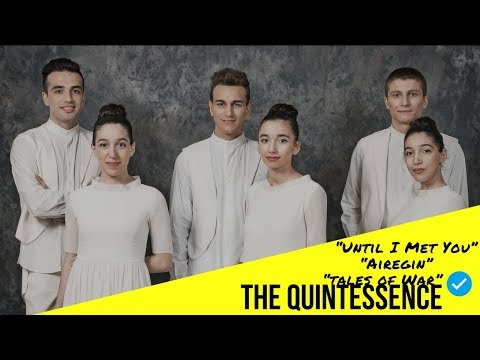 Soprano - Natia Svanadze Alto I - Salome Dolidze Alto II - Elene Dolidze Tenor - Saba Chachanidze Baritone - Giorgi Toradze Bass - Lasha Murvanidze