Vocal Chaos has been singing across the Windy City since 1995, from Soldier Field to Chicago Public Radio. The group was awarded Audience Favorite and 2nd place in the Midwest in 2014 and 2015 respectively at Harmony Sweeps. Nowadays, you may see the guys of Vocal Chaos singing everywhere from festivals around Chicago to weddings in the suburbs! Please check out youtu.be/aLMiTY4BoU0 and youtu.be/bRxIOtvKx4g for two songs showcasing some current repertoire.
Founded: 1996
Members: Owen Stevenson, Ryan Naimy, Trent Snyder, Ross Matsuda, Nik Eden, Colin Commager, Richard Pridgen, Michael Novak, Zachary Watts, Daniel Meeks
Contact Vocal Chaos




---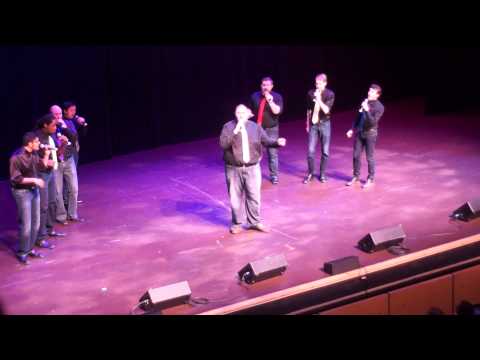 Performing Chicken Fried by Zac Brown Band at the 2015 Harmony Sweepstakes Competition.