---
2013 Participating Groups
38th Ave. - Rockin hard since 2013, 38Ave. consists of post collegiate a cappella friends. Though the group has just formed, each individual has been singing for many years. Covering a wide variety of music, 38Ave. is excited and ready to perform!

Members: Devon Magana, Danny Cavero, Adam Fixler, Jefferson Lam, Amanda Ross

---
California Golden Overtones are a completely student-run musical group on campus. We are a lively group of girls who, with our music, love to spread joy and Cal Spirit. We can be seen performing at Cal football games, at University functions, as well as all over the Bay Area for private events and parties. We have been performing for our favorite fans -- Cal students -- every Friday at 1 PM in front of Sather Gate for more than 20 years!

Members: Sheila Rajagopalan, Sachi Holla, Jess Evaristo, Rachael Frank, Audrey Baker, Souma Kundu, Lyndsay Park, Sahana Rajasekar

---
ELI - Eli is comprised of choir members from Lafayette-Orinda-Presbyterian Church in Lafayette. They were formed 4 years ago to sing for Sunday services, concerts and special church events. They are comfortable singing a variety of genres including jazz, classical, country, and funk.

Members: Beverly Jane Peatross, Lindsay Ford, Julie Ford, Anne Whitelock

---
Mighty Men of Faith - Our music is a blend of traditional and contemporary gospel music. We are committed to producing gospel music of praise and worship that will evoke spiritual fervor, change lives, and have lasting spiritual effects. Be Blessed.


Members: Wendell Basey, Rev. Ed. Harris, Richard Hayes II, Vincente Mozell, Nicholas Baylis

---
Prime Time - The members of Prime Time met through singing with other groups. They recognized they had kindred voices, natural blend, and the same desire to sing challenging, tightly harmonized charts - and also the inclination to laugh a LOT while working hard. Their backgrounds range from vocal jazz to collegiate-style a cappella pop to barbershop, with those influences all audible simultaneously in most of their performances. A literal garage band, Prime Time rehearses in Sunnyvale, CA, and performs all over the Bay Area.

Members: Jennifer Ayre, Caia Brookes, Dan McQuigg, Wil Mathews, John Rae-Grant

---
Quintessence - Formed in the fall of 2012, Quintessence is a group of young, passionate singers with a soulful sound and innovative arrangements. Covering every genre from K-Pop to funk, these five performers are struggling to fill out the 50-word requirement of this form. Quoth Wikipedia: "In physics, quintessence is a hypothetical form of dark energy postulated as an explanation of observations of an accelerating universe. It has been proposed by some physicists to be a fifth fundamental force. It is suggested that quintessence can be either attractive or repulsive depending on the ratio of kinetic to potential energy in the universe. Specifically, it is thought that quintessence became repulsive about 10 billion years ago (the universe is approximately 13.7 billion years old).


Members: Bakari Holmes, Danny Olefsky, Cassie Greene, Tina Query, Ryan Cook

---
Richter Scales - Formed originally as a band of semi-organized scavengers in the wake of the Great San Francisco Earthquake of 1906, the "Richter Scabs," as they were then known, didn't actually sing a cappella until another major catastrophe -- the crash of the Internet bubble -- befell the San Francisco Bay Area in the summer of 2000. Since then, the Richter Scales, a bevy of gentlemen songsters, have applied traditional men's a cappella techniques (multiple guys on a part, minimal amplification, and a sparing and mostly ironic use of vocal percussion) to a wide variety of contemporary subject matters.

The group is best known for its frequently amusing and sometimes intentionally funny singing. Notable original compositions and arrangements include "I've Got Mail" (an ode to email spam), "I Hate A Cappella" (just kidding, kind of), "More Cowbell," "In The Valley" (a musical roast of the tech industry in 2009 for the TechCrunch "Crunchie" Awards), and "Here Comes Another Bubble" (the video to which won the Best Viral Video Webby Award in 2007).

Members: Eric Borchers, Mark Casey, Sanjay Kairam, Brian Rosen, Vince Kim, Ephraim Swanson-Dusenbury, Jeff Hirschmann, Dan McQuigg

---
Ro Sham Bo has captivated Bay Area audiences with its innovative interpretations of jazz, funk and Latin tunes for over fifteen years. This award-winning sextet delivers pure fun with fresh versions of the songs you love to sing.


Members: Bonnie Doyle, Audrey Kauffman, Lilan Kane, Seth Herring, Ben Fendel, Ryan Tomko

---
| | | |
| --- | --- | --- |
| T Sisters, an Oakland-based singing trio, produce an ethereal and enchanting sound thanks to their unique familial blend. Their dulcet and sometimes esoteric harmonies are inspired by jazz, bluegrass, blues and Appalachian music. While often accompanied by a band, these gals are known to silence a room with their soulful a cappella numbers, both traditional and original. | | |
---
Your Emcee for the Evening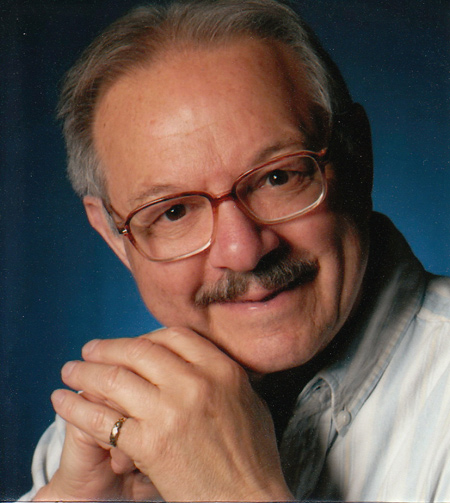 Ken Malucelli, ASCAP-affiliated, award-winning composer, established A Cappella Central (div. of Prince/SF Prodns.) in 1995, to help coordinate bookings for many of the international artists on that roster: Take 6; Nylons; Basix; Rajaton; Swingle Singers; Persuasions; Rockapella, etc., plus many of its fine national artists. He has been manager and/or exclusive agent for the EDLOS, House Jacks, m-pact, Talk of da Town, Mighty Prince Singers, and in 1977 founded The Merrie Olde Christmas Carolers, the world's largest costumed caroling org. (tmocc.com). His works have been commissioned, performed and/or recorded by Grammy®-winning groups San Francisco Symphony Chorus, Chanticleer, San Francisco Boys and Girls Choruses, Ragazzi Boys Chorus, and Grammy®-nominated Pacific Mozart Ensemble. Other works have been premiered/performed/recorded by San Francisco Opera Chorus, Redwood Symphony, Symphony Silicon Valley Chorale, Australian Boys Choir, Sanford Dole Ensemble, San Francisco Choral Artists, and other groups, nationally and internationally. In addition, he has executive produced CD's for Kai, m-pact, House Jacks, Gospel Girls, Mighty Prince Singers and MOCC. "Oh Mr. Sousa!", his original musical bio on "The March King," tours the national fine arts market.
---
2013 Judges
| | | |
| --- | --- | --- |
| | | Bill Craig - Recording Artist, Studio Singer, Jingle writer and voice over talent, Bill Craig has been a part of Northern California's music scene since 1989. Bill is a founding member of award winning Bay Area Vocal Group Boyz Nite Out. Bill has studied music theory and vocal performance at California State University Northridge. |
---
Kevin Fox is the Founding Artistic Director of the Pacific Boychoir Academy. He holds degrees in Music with Honors and Economics from Wesleyan University, Connecticut, where he received the Lipsky Prize for outstanding scholarship in choral studies. He has studied music at Oxford University, England and Westminster Choir College. Fox has conducted the Pacific Boychoir in thousands of concerts around the world in repertoire that ranges from classical to pop music. With the San Francisco Symphony, the Pacific Boychoir is on the Grammy-award winning recordings of Mahler's Third Symphony (Best Orchestral Performance, 2003), and Mahler's Eighth Symphony (Best Classical Album and Best Choral Performance, 2009).

As a countertenor, Fox has sung with the choirs of Trinity Church in New Haven, Trinity Church in Princeton, American Bach Soloists, the Philharmonia Baroque Chorale, and the Grace Cathedral Choir of Men and Boys in San Francisco, where he also worked as Interim Assistant Choirmaster. 
Under his direction, the Pacific Boychoir Academy has grown from six to more than160 choristers in six treble choirs and one high school choir. The Pacific Boychoir's select high school a cappella ensemble, Continuum, placed third in the 2012 Harmony Sweepstakes Bay Area Regional competition.

In 2002, Mr. Fox developed a business plan for the choir school, a comprehensive document compiling the ideas of staff and board members in preparation for the opening of the school in the fall of 2004. Mr. Fox has been on over 40 choir tours to almost all 50 states, and to Asia, South America, Europe, Africa and the South Pacific.

---
Bryan Matheson is the owner of Skyline Studios , one of the Bay Area's longest continuously operated recording studios. During the past 20 years, Bryan has had extensive experience on both sides of the glass, as a recording engineer/producer and as a session singer, and has won numerous awards for his film TV, and radio work. A Cappella groups he's worked with include The Edlos, Solstice, Clockwork, and The Bobs. As a vocalist, Bryan has a long list of radio and TV and CD credits, as well as a 2006 Grammy nomination for his work with The Pacific Mozart Ensemble on the Leonard Bernstein Mass, performed and recorded with Kent Nagano at The Berlin Philharmonic. In November 2005, The Pacific Mozart Ensemble performed at Carnegie Hall with renowned New York composer Meredith Monk. In January 2010, "Songs of Praise", a CD of music composed by Dave Brubeck featuring PME was released on the Dorian/Sonoluminus label.

Bryan is also the founder and CEO of iMusicast , which from 1999 to 2005 produced live webcasts from its concert venue in Oakland. By creating a unique hybrid of a webcast studio, recording studio, video sound stage and concert venue, iMusicast was able to bring DVD and streaming media production services within reach of independent record labels and artists. Through six years of concerts, iMusicast became the epicenter of a vital East Bay music scene, enjoying enormous support and goodwill from fans, local bands and national touring acts. Bryan is also a member of the faculty at San Francisco State University, teaching recording classes in the Music Recording Industry program.
---
Ellen Robinson is a jazz vocalist and recording artist with a newly released CD called Don't Wait Too Long, as well as recordings Mercy! Ellen Robinson Live and On My Way To You. "Ellen Robinson's alto pipes glow like a lightning bug on a warm summer night." Lee Hildebrand

Ellen has been teaching singing and directing vocal groups for over 30 years and is a member of the National Association of Teachers of Singing. A gifted educator who teaches at the Jazzschool in Berkeley and Community Music Center in San Francisco, she also directs several vocal programs and ensembles, including a musical theater workshop at Stagebridge, and the Anything Goes Chorus, a community chorus that gives public performances and free concerts at retirement homes, homeless shelters, prisons, and halfway houses since the early 1980s. Her tireless efforts as an educator were recognized in 2011 with a prestigious Jefferson Award. As a vocal coach, she works with semi professional and intermediate jazz & pop vocalists. Ellen has been a Vocal Instructor for adults at U.C. Berkeley Extension, a Choral Director for teenagers in the Oakland Youth Chorus, and a Music Instructor for children at Walden Center School in Berkeley and Beacon School in Oakland.
!
---
Angela Suraci - Angela joined Sweet Adelines International in 1998, and quickly took on the role of Assistant Director and Lead Section Leader in her chorus. Anglela has been award the Master Directer status by Sweet Adelines International for her years of excellence directing the award-winning Mission Valley Chorus. Her barbershop history started years before as her mother has been an active member since 1965 and is currently a member of a sister chorus in the area.

She has always been active in music – singing in high school, college and professional choirs as well as pursuing a career in opera. Angela received a Bachelor of Music in Vocal Performance and Pedagogy and a BA in Psychology from San Francisco State University. She is also a private voice instructor and coaches quartets and choruses in the area. Angela was born in Castro Valley, CA, where her parents still reside. She has lived in San Francisco for 22 years.
---
Complete list of 2013 national participants
---


Keep in touch with the Bay Area a cappella scene! Subscribe to this regional resource for a cappella fans and groups.
Stay informed about upcoming shows and auditions, find a new member for your group
or just keep up with the local a cappella news.
---
---
Groups of any style are welcome, but you must have between 3 and 8 members. We have a rule book which explains many of the details of the event, which you can see by
clicking here.
All groups must audition in order to compete. Generally this is done by sending a current tape and photo, although live auditions are sometimes arranged. The purpose of the audition is to make sure the group is appropriate for the Festival and to help the Director determine the performance order. If a group has competed previously, the audition process may be waived.
How to enter
The Harmony Sweepstakes A Cappella Festival
PO Box D
San Anselmo, CA 94979
(415) 455-8602
festival (at) harmony-sweepstakes.com
---
Complete List of Bay Area Champions
Previous Year's Results - 2012 - 2011 - 2010 - 2009 - 2008 - 2007 - 2006 - 2005 - 2004 - 2003 - 2002 - 2001 - 2000 - 1999 - 1998 - 1997

---
The Palace of Fine Arts was built as part of The Panama Pacific Exposition of 1915, an event dedicated to progress, the celebration of the completion of the Panama Canal, and the rebirth of San Francisco following the disastrous 1906 earthquake. The only remaining building from the Exposition the Palace slowly crumbled from the ravages of the weather and ill-use. Finally, after World War 2, the structure had to be fenced off as it was a public hazard. Then, in the late 1950's, a group of dedicated citizens, led by philanthropist Walter S. Johnson, initiated a drive to rescue the Palace from planned demolition and restored it to its former glory.

The Palace of Fine Arts Theater is located at 3301 Lyon Street, San Francisco and is next to the Exploratorium. There is plenty of free parking. Yahoo map - Google map - Yelp reviews - Trip Advisor - Photos
---
Bay Area Harmony Sweepstakes A Cappella Festival
Saturday, March 9th, 2013 - 8PM
Home | Boston | Chicago | Denver | Los Angeles | New York | Pacific North West | San Francisco | Washington DC
---
---
SEARCH OUR DATA BASE OF THOUSANDS OF A CAPPELLA RECORDINGS
To find a specific song on any recording (or to find recordings by group name or CD title),
pick the search method and type the item you are searching for here:
Thanks to our Sponsors