Listen Up! connects audiences to the joy and pride of being Jewish and having a special connection to Israel. Chicago's uniquely compelling Jewish vocal band has twice won Best Original Arrangement in the Harmony Sweepstakes and is a Best Religious Album nominee of the Contemporary A Cappella Recording Awards. Their music videos have garnered more than a half-million views on YouTube and their "Hebrew Happy" cover of Pharrell Williams' hit led the world-music charts on iTunes. Recent projects include a music video to raise funds for victims of terror attacks and an Avenue Jew-worthy musical collaboration with Chicago's Puppet Mechanics. Listen Up! calls Chicago home as the house band (sans instruments) of the Greater Chicago Jewish Festival for the past 25 years.
Members: Shayna Elliott, Freddie Feldman, Steve Singer, Eli Taylor




---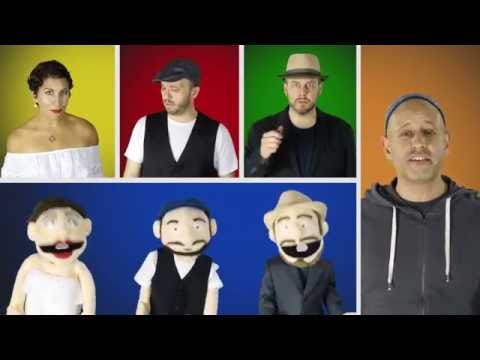 Listen Up! Jewish Vocal Band rocks Eyal Golan's classic Israeli hit "Jungle" with Puppets!
---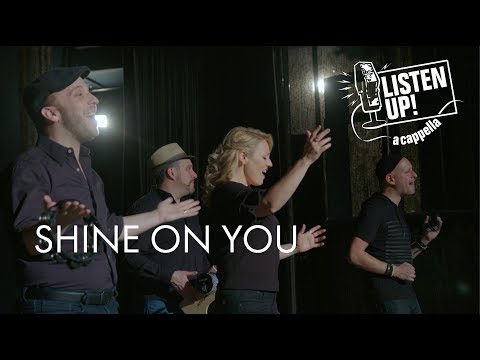 Listen Up! is: Freddie Feldman, Eli Nathan Taylor, Sari Greenberg, and Steve Singer