---
2012 Regional Champions


Sing Theory is a modern vocal quartet, dedicated to uniquely interpreting jazz and pop standards, and preserving and developing the art of vocalese. The quartet is a configuration of familiar faces from the Bay Area vocal jazz scene. Members of the group originally met through the De Anza College jazz ensemble Vocal Flight, and have sung together in several variations since the mid 1990s, including +4db, Vocalese Inc., Moodswing, and Clockwork. Sing Theory most recently appeared as the Angel City 4 in Hillbarn Theater's production of "City of Angels"

Members: Dave Duran, Zach Yaholkovsky, Juliet Green, Michelle Hawkins

---
Foreign Exchange is a female foursome made up of members from 3 different countries, brought together by the power of music. We formed in 2009 and have loved making music together ever since. We are officially a barbershop quartet, but we sing everything from jazz to disco to broadway classics. Over the last year we have been quite busy, traveling throughout the Northeast and performing for various groups. The cherry on top was when we became the Harmony, Inc. International Quartet Champion of 2011. In March we began the process of recording our first CD which will drop in the fall. Check out our website or facebook page to find out more and to see if we'll be performing near you!

Members: Amanda Holloway, Maria Gabriella, Morgan LaCroix, Nanda Landers

---
Rooftop Rhythm began in Spring of 2010 when Jacob, Nate, and Ashley began looking for a bass singer to complete the group. After a short search, Steve was brought into the fold and things took off. The quartet honed their style through practice, recreation, and a rough two weekends roofing a garage. Sure, Steve nailed Jake's jeans to the roof, but the quartet survived and became close friends and hard workers.

Rooftop Rhythm has sung in many venues, including contests, barbershop shows, corporate meetings, sporting events, and private functions. It's rare for these four gentlemen to turn down the opportunity to show folks how great a cappella music can be. With a varied repertoire that includes barbershop, jazz, opera, Americana, and gospel, you're sure to find something you like

Members: Ashley York, Jacob Oxley, Nathan Oxley, Steve Schoultz,

---
Down 4 The Count is immeasurably excited to finally be participating in the National Harmony Sweepstakes, especially considering that they have vied for this singular honor six times since 2004! Although they primarily sing vocal jazz, Down 4 The Count's arrangements encompass a wide range of styles and genres, and have been described as "unusually accessible, for vocal jazz." Despite glowing reviews like these, in 2010 three group members left, only to be replaced by some of the finest singers in Los Angeles; the resulting blend of voices and personalities is a demonstrably winning combination. It can be hard to define exactly what a group is when it has so much turnover, and although there was a brief identity crisis, the strengths of Down 4 The Count have remained remarkably the same: it is their swinging style, innovative arrangements, and high soprano sound that defines this admittedly eclectic ensemble.

Members: Colleen Keene, Penny Watson, Christine Tavares, Jason Lingle, Vincent Johnson


---
This group began in the summer of 2011, bringing together different musical backgrounds: jazz, pop, barbershop and musical theater. Things seemed to click so easily, they all knew that they could do great things. GQ brings some new repertoire to the a cappella scene, featuring material by some of their favorite artists you may not have heard, and exploring other possibilities outside of the norm. But most of all they have become really good friends who have a passion and drive for singing and who try to create something special each time they perform.


Members: Katie Gillis, Katie Macdonald, Amanda McNutt, Ali Hauger


---
Audiofeels is a group of friends, whose eight individual musical tastes unite in one fascination for the unique capacity of human voice. They represent Vocal Play, a style that uses human voice for making music in a way that transforms an a cappella performance into a rich vocal orchestra. Using only their vocal chords to replicate instruments, Audiofeels in fact become instruments to create an impression of an entire orchestra on stage. Their adventure began in the Adam Mickiewicz University Choir in Poznan, Poland where they met and where after years of singing together they decided to pursue their dreams in a different "direction". . Audiofeels gets its kick from performing and the group's concerts prove that their love of music, hard work and their creative development can attract a full house. Going from a small-scale debut at the Blue Note Poznam back in April 2008 to a full-blown performance at the Grand Theater in April 2011, with international accolades and awards galore in between, gives the group a reason to believe that the "direction" is worth walking.....

Members: Jaroslaw Weidner, Marek Lewandowski, Marcin Illukiewicz, Bartosz Michalak, Michal Szajkowski, Bartosz Lehmann, Michal Stec, Patryk Ingnaczak

---
A vocalist walks into a bar. Clearly dejected, the bartender asks him, "Hey kid, what's the matter?" The singer replies, "My director wants me to sing the lowest note in the second inversion of a Db augmented chord, but I don't know enough about music theory to know which note that is!" The bartender suggests, "Well, why don't you just try singing what you think it is?" After a brief thought, the vocalist belts out exactly the right pitch. The bartender smirks, "See kid, you're A natural."

An hour later, 5 of his buddies show up and they start a vocal band and rock out forever.


Members: Jordan Roll, Michael Brookens, Trey Jones, Nathan Hickey, Reuben Hushagen, Andrew Berkowitz

---
Your Emcee for the Evening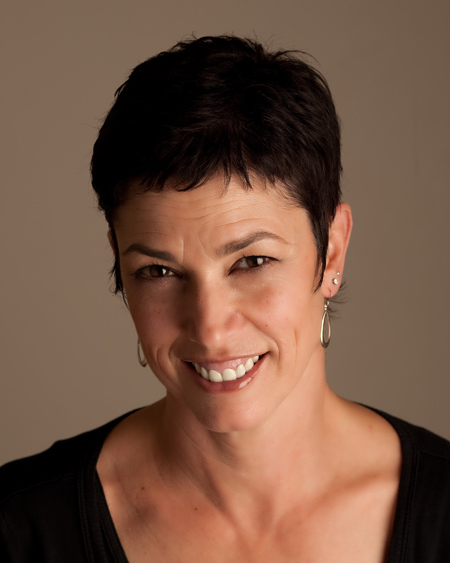 Angie Doctor - A studio singer and live performer who began her career in Chicago doing commercials, voice-overs and recording projects, Angie Doctor has been a part of the Bay Area vocal music community since 1995. Angie is the soprano in the Bay Area based jazz vocal quartet Clockwork. Angie's most recent news is that as of last Fall, she is the new Girl Bob in The Bobs. Her vocal work can be heard on a number of recordings including her own original songs, as a guest artist on Richard Bob Greene's solo album "Low? Bottom? Me?" and on the newly released Clockwork CD, "Every Voice Counts". She has performed with Sufjan Stevens, Sweet Honey in the Rock, John Zorn, Meredith Monk, and is a founding member of the Grammy-nominated PM Singers. Angie has brought her extensive experience in solo and small-group harmony singing to workshops and festivals as a judge and clinician over the past fifteen years.
---
The Judges
| | | |
| --- | --- | --- |
| | | Steve Baker has been the Executive Director of the Freight & Salvage since 1996. Founded in 1968, the Freight has been a leading presenter of a cappella music - perhaps, as some have described, "the home of Bay Area a cappella." Groups who have performed there include The House Jacks, Bobs, M-Pact, Kitka, Hookslide, Edlos, Da Vinci's Notebook and many others. Before joining the Freight family he worked in the nonprofit arts sector as an attorney and a program administrator and attorney. In addition, Steve plays guitar and performs regularly with his musical cohorts at clubs and private events throughout the Bay Area. |
---
| | | |
| --- | --- | --- |
| Charles Eisler is one of San Francisco's leading producers and managers of live theatre. Mr. Eisler has produced Beehive the 60's Musical Sensation in Las Vegas, Detroit, Houston, Fort Worth, San Jose, and Phoenix, and on a 70-city national tour. In San Francisco, productions include the Cole Porter musical revue Cole, Forever Plaid, and Noises Off that toured to many West Coast cities. Mr. Eisler has acted as general manager for Sylvia, Free Food, Together Again, starring Sid Caesar and Imogene Coca, Night Dreams, and Tunnel Rats. Mr. Eisler owned and operated the Mason Street Theatre in San Francisco, where Shear Madness played for four years, and the Union Square Playhouse, which housed the comedy hit Late Nite Catechism. On Broadway, Mr. Eisler produced the Alan Jay Lerner musical, Music! Music! He general managed the national tours of Man of La Mancha with Richard Kiley, and Fiddler on the Roof with Hershel Bernardi; The Abbey Theatre; the Shenyang Acrobats, and the Wushu Martial Arts Exhibition from the Peoples' Republic of China; The National Theatre of Greece; The National Folk Theatre of Ireland; and the Gavella Theatre of Zagreb. Mr. Eisler is currently co-writing a new musical that uses the words and music of Cole Porter. | | |
---
| | | |
| --- | --- | --- |
| . | | Shai Fishman is the composer, arranger and music director of international hit a cappella musical Voca People. On June 5th Voca People, featuring the International Touring cast will open at Marines' Memorial Theatre in San Francisco for a limited engagement (16 performances only); Voca People is also currently enjoying an extended sold-out run in New York at World Stages Theatre. Voca People NYC recently received the 2012 Lucille Lortel Award Winner for Outstanding Alternative Theatrical Experience. Shai's credits as a composer include the I-Max film Future Moon, Dinosaur's Prophecy, 2012: Secrets of the Mayans and Night of the Titanic. His original musical theater productions include: Brecht's The Caucasian Chalk Circle, Rachav's Cabaret, The Dream: A Band, Return to Sender, Samson & Delilah, and Towards the Horizon. Recently honored for his musical direction and arrangements on T-Mobile's "Welcome Back" campaign, Shai received the BTAA's 2011 best commercial of the year. Shai spends his time between New York City and Los Angeles, where he operates and runs Fish-i Studios - a production house and music label, in which he composes music for motion pictures, television, commercials and theater. Shai serves as head composer for NASA, Houston Museum of Natural Science Avela Communications, Carnegie Museum of Natural History , E-planetarium and RICE University and also as Project Manager at Amoeba Music, Hollywood and is the LP Restoration and digitization Project leader for Amoeba.com |
---
| | | |
| --- | --- | --- |
| Jesse Hamlin is an award-winning Bay Area writer who covers music and art. Hamlin is a regular contributor to the San Francisco Chronicle, where he worked as the jazz critic and arts reporter for many years, and San Francisco Classical Voice.com, where he writes about jazz, Latin and classical music. His work has appeared in the New York Times, Obitmagazine.com, California magazine and in many other print and online publications. | | |
---
| | | |
| --- | --- | --- |
| | | Chloe Veltman is the host and executive producer of VoiceBox, a weekly, syndicated public radio and podcast series about the art of the human voice and the best of the vocal music scene, and a singer who especially enjoys performing in small vocal ensembles. She is currently a John S Knight Journalism Fellow at Stanford University. |
---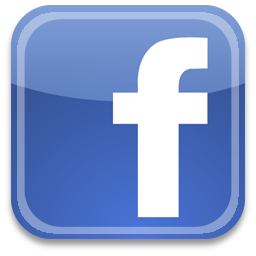 Groups of any style are welcome, but you must have between 3 and 8 members. We have a rule book which explains many of the details of the event, which you can see by clicking here. All groups must audition in order to compete. Generally this is done by sending a current tape and photo, although live auditions are sometimes arranged. The purpose of the audition is to make sure the group is appropriate for the Festival and to help the Director determine the performance order. If a group has competed previously, the audition process may be waived.
---
Stay Informed!
Keep in touch. Hear about our a cappella shows by subscribing to our e mail list.
We will only send you information about our events and will
absolutely never share or sell this email list to anybody else.
---
The Frank Lloyd Wright designed Marin County Civic Center is a national-and state-designated historic landmark. Wright's 770th commission, the Civic Center is the last and one of the most important works by this internationally acclaimed architect who has been described as "one of the most creative architectural geniuses of all time" and "the most original architect the United States has ever produced." The Marin Center is an outstanding venue for entertainment, meetings, and special events. The 55-acre campus includes a park and a 14-acre lagoon. Photos - More photos - Wikipedia

The Marin Veterans Auditorium is located at 10 Avenue of the Flags, San Rafael, California. There is plenty of free parking. Yahoo map - Google map - Directions - A virtual tour of the venue
---
Boston
-
Chicago
-
Denver
-
Los Angeles
-
New York
-
Pacific North West
-
San Francisco
-
Washington DC
---
Read the latest reviews, articles, features and more - A CAPPELLA NEWS SEARCH OUR DATA BASE OF THOUSANDS OF A CAPPELLA RECORDINGS

To find a specific song on any recording (or to find recordings by group name or CD title),
pick the search method and type the item you are searching for here: