---
2011 Regional Champions


Brass Farthing is a group of stalwart lads brought together to sing songs, raise good cheer, and otherwise make merry in the company of friends both old and new. They take their inspiration from many periods and enjoy performing historical, traditional, and contemporary compositions in traditional styles.

Members: Rory Alden, Chris Callahan, George Chlentzos, Mark Donnelly, Jim Partridge, Tazz Richards, Bill Roper, Ben Wilson

---
| | | |
| --- | --- | --- |
| Overboard is a professional male a cappella group based in Boston. In addition to street performing throughout New England and donating their services to a variety of non-profit organizations, the group has been featured entertainment for American Idol's annual summer camp and on the CBS Early Show's A Cappella Quest. Since 2009, the group has received 7 CARA nominations and one CARA award for Best Holiday Song for their version of "We Three Kings." | | |
---
The Brotherhood Singers (from Covington, KY and Cincinnati, OH) are among the very few remaining quartet style groups that still perform in the old-school acappella fashion. The Singers specialize in the intricate and emotional four-part harmony "jubilee" style pioneered by such legendary groups as the Dixie Hummingbirds. the Golden Gate Quartet, the Soul Stirrers and The Harptones of Cincinnati.


Members: Eric Riley, Ric Jennings, Greg Page, Stace Darden, Demetrius Davenport

---
Throat is a vocal band that sings 100% original music. Influenced by great rock groups of the past 50 years, as well as the pioneers of the contemporary a cappella vocal band movement, THROAT is dedicated to performing fresh, rocking music for the masses.


Members: Kate Spencer, Emily Bedal, Peter Driscoll, Mister Tim, Matt Murphy

---
Vybration is Southern California's hottest contemporary a cappella sextet, singing pop music spanning from the 1960's to today. Vybration was formed in 2001 to perform at Disney's California Adventure under the name "Groove 66," led by musical director and vocal arranger Deke Sharon. The band became the park's most popular atmosphere group, and it was not long before they were performing every day of the week, year round. The group performed at the Disneyland Resort full time for almost three years, and they now exist primarily outside of Disney (although they do visit the mouse from time to time).
Vybration spends their time making appearances on television and radio, headlining on cruise ships, performing at numerous corporate events and private parties, and hosting a series of regional school music workshops through the Orange County Performing Arts Center. Their recent performances include the Los Angeles A Cappella Festival, Las Vegas A Cappella Summit, and the A Cappella Festivella in Anchorage, Alaska.

Members: Heather McMasters Orosco, Jill Burke, Bryan Chadima, Trist Curless, Laura Dickinson, Jeff Smith


---
Da Capo is an a cappella group hailing from the Washington, D.C. area composed of music professionals from all walks of life. We believe strongly in promoting a cappella music and educating youth about the Barbershop style. Ryan, Tony, Wayne, and Joe have officially been singing together since October of 2009, when our lead singer Tony assembled us to sing his marriage proposal to his wife-to-be. We have also been members of the Barbershop Harmony Society for a combined total of 54 years!

Members: Ryan Griffith, Tony Colosimo, Wayne Adams, Joe Sawyer


---
Traces - In a world where anything is possible—except female groups lasting more than three years—Traces is an all-female quintet that has managed to survive for FIVE years and counting. Yay!!! With their expansive vocal range, vocal dynamics, tight harmonies, "female bass" and hard hitting percussion, this NY based group offers a variety of musical styles and continually push the envelope of female vocals. Their wide range of musical influences—Gospel, Contemporary Christian, Pop, R&B, Jazz, Blues, Rock, Spirituals, Caribbean and African, just to name a few—has lead them to create a unique style all their own. Over the years, the group has had some amazing experience including performing in churches, colleges, prisons, festivals and the Harmony Sweepstakes competition. Traces looks forward to continuing our journey and seeing you in March.


Members: Cindy Valerus, Keesha Gumbs, Sherene Campbell, Gbianka Kotee, Tamika Gumbs

---
Pacific Northwest

The Baudboys

The Baudboys is an eight-voice a cappella group composed entirely of Microsoft employees and alumni, have been called "The Undisputed Kings of Geek A Cappella." For more than two decades, they have entertained audiences up and down the West Coast with their unique brand of geek comedy and musical excellence, sharing the stage with a cappella legends such as Take 6 and The Manhattan Transfer. In 2008 they won first place overall at the Harmony Sweepstakes Northwest Competition, and were named "Audience Favorite" in 2010. Their debut album, Hello World, is now available on Amazon.com, and they are currently hard at work on their follow-up CD, due in early 2012.

Members: Owen Braun, Elliot Lewis, Dave McEwen, Jon Schwartz, Mark Adolph, Paul Eng, Martin Puryear and Mike Thomsen.

---
Your Emcee for the Evening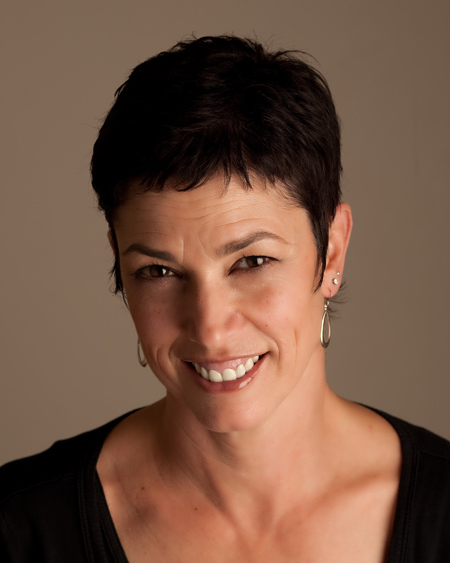 Angie Doctor - A studio singer and live performer who began her career in Chicago doing commercials, voice-overs and recording projects, Angie Doctor has been a part of the Bay Area vocal music community since 1995. Angie is the soprano in the Bay Area based jazz vocal quartet Clockwork. Her vocal work can be heard on a number of recordings including her own original songs, as a guest artist on Richard Bob Greene's solo album "Low? Bottom? Me?" and on the newly released Clockwork CD, "Every Voice Counts". She has performed with Sufjan Stevens, Sweet Honey in the Rock, John Zorn, Meredith Monk, and is a founding member of the Grammy-nominated PM Singers. Angie has brought her extensive experience in solo and small-group harmony singing to workshops and festivals as a judge and clinician over the past fifteen years.
---
The Judges
Phil Fetterman co-hosts the Human Voice program on 91.5fm, KKUP radio, which has become the Bay Area's premier radio showcase for vocal music. Since the Human Voice program began in the same year that the first Harmony Sweepstakes competition was held (1985), they've always shared a mutual admiration for one another. Phil has always had a passion for vocal harmony, he currently sings in a men's quartet known as 'Amen', as well as a 9 voice mixed ensemble named 'Heartsong'.

He has been actively involved in music & media since the mid 1960's. He sang with The De Anza Chorale and The Vintage Singers, each under the direction of Dr. Royal Stanton. Later, he was a singer and vocal arranger on 3 album projects for Banish Misfortune, a "Renaissance-Jazz"/folk group of the 1970's & 1980's. In the 1990's, Phil hosted the morning drive "Breakfast Table" under the name Wayne Phillips on KFAX radio, San Francisco. He also did voice-over work and commercial production at both KFAX and KMKY/Radio Disney, Oakland.
---
Shiloh Hobel - Shiloh's appreciation of music inspired her to pursue a career in both the artistic and business sides of the industry. As a professional vocalist, keyboardist and composer, she performed on releases including Aretha Franklin, Whitney Houston, Howard Hewett, Ted Nugent, and received hundreds of album/CD mentions. Performing original music over the years was paramount to Shiloh's career and was enjoyed by a dedicated fan base.

For over 5 years Shiloh found a home in management at the Record Plant Recording Studios in Sausalito, California. There she had the pleasure of working with recognized recording engineers Tom Dowd, Tom Flye, Jim Gaines, Dave Frazer and music legends Journey, Starship, Rick James, Santana, Huey Lewis and the News and many others.

Shiloh was later recruited as Production Manager by multiple Grammy award winning record producer and musician Narada Michael Walden (voted one of Billboard's "Top 10 Producers of All Time"). Supporting Walden's rise to the top for over thirteen years, she worked with artists including Whitney Houston, Mariah Carey, Aretha Franklin, Tevin Campbell, Shanice Wilson, top record companies and industry executives. Her dedication to Walden's creative spirit and musical genius earned her over 40 gold and multi-platinum awards and a respected place in the industry. For over the last decade, Shiloh has worked within the field of education for Ex'pression College for Digital Arts as Sr. Director of Industry and Career Services, and continues to proactively develop and maintain relationships with some of the industry's most recognized individuals and companies throughout the audio, music, game and film communities. Shiloh is also Governer and Co-chair of the San Francisco Grammy Recording Academy.
---
.
Craig Knudsen - For the past 18 years Craig Knudsen has been a performer / composer / arranger with the The EDLOS (the 1989 Harmony Sweepstakes National Champions who performed their final concert on April 30th of this year). In 2001 Craig expanded his horizons to include representation of other performing artists and opened his own talent agency, Knudsen Productions. He is currently the exclusive North American Artist Representative for the multi Grammy award winning a cappella sensation, the Swingle Singers; the Grammy nominated early music vocal ensemble, Stile Antico; the Bay Area's favorite women's vocal ensemble, KITKA; and one of the rising stars of a cappella, the British ensemble, Voces8. For the past 11 years Craig has also served as the music director for the Kaiser Permanente Educational Theatre Project. A graduate of the Oberlin Conservatory of Music, Craig's performance credits span a wide variety of musical styles and performance mediums.

As an opera and classical singer, he has performed leading roles with Pocket Opera, Mendocino Music Festival Opera, West Bay Opera, Berkeley Opera, Las Vegas Opera, Pacific Repertory Opera and the Austin Opera in Austin, TX. and has been the tenor soloist in numerous oratorios, performing with the Santa Clara Chorale, the U.C. Symphony, the Mendocino Music Festival, The Bronx Arts Ensemble, the Prometheus Symphony, the Valley Chorale Society and the Berkeley Community Chorus and Orchestra. He also toured to the East Coast as a tenor soloist with George Coates Performance Works, performing at the Kennedy Center in Washington, D.C.. Craig originally came to the SF Bay Area in 1982 to join the San Francisco Mime Troupe as a saxophone player/actor/music director, and he toured extensively with the Troupe in the U.S. and Canada and, before that, he was the sax player with the Marcia Ball Band out of Austin, TX. Just to make sure he is always busy, Craig continues to teach private voice lessons out of his studio in Berkeley, CA.
---
Raz Kennedy has been performing and recording as a vocalist, vocal coach and producer in the Bay Area since 1980. His performance credits include six years as a founding member of Bobby McFerrin's Voicestra, as well as projects with June Watanabe Performance Ensemble, Rebeca Mauleon, Bob Ostertag, Bonnie Hayes, Linda Tillery, George Coates Performance Works, and Oberlin Dance Collective.

His recording and live credits include backup, ensemble or lead vocals for or with hit song producer Narada Michael Walden, Al Jarreau, Todd Rundgren, Whitney Houston, Bobby McFerrin, The Bobs, Mickey Hart, Kenny Loggins, Rhiannon, Sting, Earl Klugh and many others. He has also sung on projects for film, video, television and radio.

As a vocal coach and vocal producer, Raz has multiple Gold and Platinum records to his credit. Clients include: Adam Duritz and members of Counting Crows, Grammy Award-winning artists Los Tigres Del Norte, Universal Recording artists Stroke 9, Rancid, Dreamworks recording artist Davey Havoc of AFI, Aaron Carter, Chantelle Paige of Flipsyde, Caroline Vreeland, A-Teens, Lavay Smith, Hilary Duff, Nicole Riw, members of Metallica, Victoria Theodore (Stevie Wonder Band), Brett Anderson of The Donnas, Joe Bagale, Clarence Clemons of Bruce Springsteen's E Street Band, Jerry Harrison (founding member of Talking Heads), and many more.

Raz presently produces, writes and arranges vocals for live and studio projects. Also on the faculty at The Jazzschool in Berkeley and The East Bay Center for Performing Arts in Richmond, Raz has studied Latin Afro-Cuban and Afro-Brazilian music in Cuba and New York and has toured internationally in Europe, Asia and South America.
---
Michelle Weir is one of the leading figures in vocal jazz today. She has earned international recognition through a diverse set of talents as arranger, teacher, singer and pianist.

Michele's vocal arrangements are performed by The Manhattan Transfer, New York Voices, M-Pact, Beachfront Property, Chanticleer, Voice Trek and her orchestral works played by the Boston Pops, the Buffalo, Cincinnati and Pacific Symphonies, and others. Michele's educational arrangements are distributed by various publishers, including her own online publishing company, MichMusic. She was Vocal Producer for the Manhattan Transfers 2009 CD release, Chick Corea Songbook, and her arrangements or compositions have been featured on the Shari Lewis TV show, Disney's 101 Dalmations Sing-along CD, and the Holland America Cruise line.

Currently serving on the faculty of University of California, Los Angeles (UCLA), Michele taught previously at USC, CSU Long Beach, and the Phil Mattson School. Highly respected as a teacher and clinician, her work has taken her to more than 22 countries around the globe. Recent notable presentations include the World Choral Symposium, the IAJE Conference, and the ACDA National Conference. Michele's educational book/CD sets, "Vocal Improvisation" and "Jazz Singer's Handbook" are available worldwide.

Michele is often featured as guest vocalist at educational jazz festivals and is a former member of the Grammy-nominated vocal group, The PM Singers. As a pianist, she has toured extensively with a variety of artists, including singer Bobby Vinton. In her role as Music Supervisor for the DreamWorks film, Prince of Egypt, she journeyed through Europe and Asia overseeing music production for the film's foreign language dubs. Her solo CD with jazz guitarist Bruce Forman is titled, "The Sound of Music." Michele is a member of S.A.G., A.F.T.R.A., A.S.C.A.P. and N.A.R.A.S.

---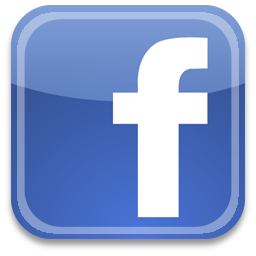 Groups of any style are welcome, but you must have between 3 and 8 members. We have a rule book which explains many of the details of the event, which you can see by clicking here. All groups must audition in order to compete. Generally this is done by sending a current tape and photo, although live auditions are sometimes arranged. The purpose of the audition is to make sure the group is appropriate for the Festival and to help the Director determine the performance order. If a group has competed previously, the audition process may be waived.
---
Stay Informed!
Keep in touch. Hear about our a cappella shows by subscribing to our e mail list.
We will only send you information about our events and will
absolutely never share or sell this email list to anybody else.
---
The Frank Lloyd Wright designed Marin County Civic Center is a national-and state-designated historic landmark. Wright's 770th commission, the Civic Center is the last and one of the most important works by this internationally acclaimed architect who has been described as "one of the most creative architectural geniuses of all time" and "the most original architect the United States has ever produced." The Marin Center is an outstanding venue for entertainment, meetings, and special events. The 55-acre campus includes a park and a 14-acre lagoon. Photos - More photos - Wikipedia

The Marin Veterans Auditorium is located at 10 Avenue of the Flags, San Rafael, California. There is plenty of free parking. Yahoo map - Google map - Directions - A virtual tour of the venue
---
Boston
-
Chicago
-
Denver
-
Los Angeles
-
New York
-
Pacific North West
-
San Francisco
-
Washington DC
---
2012 Schedule:
Read the latest reviews, articles, features and more - A CAPPELLA NEWS SEARCH OUR DATA BASE OF THOUSANDS OF A CAPPELLA RECORDINGS

To find a specific song on any recording (or to find recordings by group name or CD title),
pick the search method and type the item you are searching for here: