---
2013 Events


Ro Sham Bo has captivated San Francisco Bay Area audiences with its innovative interpretations of jazz, funk and Latin tunes for over fifteen years. This award-winning group delivers pure fun with fresh versions of the songs you love to sing. Discover the joy of sextet with Oakland-based Ro Sham Bo as they weave intricacy, harmony, and humor into exciting entertainment.

Members: Bonnie Doyle, Audrey Kauffman, Lilan Kane, Seth Herring, Ben Fendel, Ryan Tomko

---
| | | |
| --- | --- | --- |
| Founded in 2009, Fermata Town is one of the newest member of CASA's Contemporary A Cappella League (CAL). Fermata Town released its debut album, Hold That Thought, this past December which received four Contemporary A Cappella Recording Award (CARA) nominations including Best Album and Best Song of 2012. Inspired by the wealth of new talent in the a cappella world, the Townies have worked hard to find their voice and put a unique stamp on the Boston a cappella scene. The group prides itself in their original arrangements, the sound that they produce and their ability to maintain a healthy balance between their music and active lifestyles. | | |
---
Every once in a while, something special emerges onto the music scene - and with the arrival of The Cat's Pajamas, there is no doubt that this explosive 5-man vocal band is taking the world by storm. Forged out of funky beats and a strong a cappella background, The Cat's Pajamas have toured internationally for the past seven years, wowing hundreds of thousands around the globe and giving audiences the performance of a lifetime each night they take the stage.

Members: Brian Skinner, Nate Mendl, Nate Adams, Mike Hilliker, Brad Baker

---
Honey Whiskey Trio blends sounds and styles from folk, bluegrass and jazz. This trio found its roots in the vocal jazz department of CSU Long Beach where the members all studied with Christine Guter, though at different times. Years later, well into their own careers as musicians and educators, the need for a new outlet for musical exploration brought Courtney, Ann and Christina together and the Honey Whiskey Trio was formed.


Members: Courtney Gasque, Ann Louise Thaiss , Christina Wilson

---
Lustre is a lovely award winning quartet out of the Baltimore area. Lustre's musical adventures began in 2005, and what a journey it has been! Kate, Lori, Lori, and Jenny met through Harbor City Music Company Show Chorus, and have been ringing chords together ever since. They have wowed their audiences at performances and contests around the country, from shows in Maryland, DC, and Pennsylvania to international competitions in Houston and Denver. You may even have seen them singing at a Baltimore Orioles game or two! Lustre is proud to be the 2013 Sweet Adeline's International 7th Place Quartet Finalist

Members: Lori Crouter, Lori Dreyer, Jenny Harris, Kate Morrical.


---
The Rainbows is a group from Quebec City started in 2007, comprised of six professional singers. The six voices brought together forms an explosive sound full of rich harmonies. They tske their inspiration from jazz and pop music and always surprise their public with original arrangements that come to life after several jam sessions. Why are they called ''The Rainbows''? We'll let you figure it out.

Members: Julie Vandal, Genevieve Paré, Hera Menard, Alexandre Hudon, David Latulippe, Nicolas Grynzspan

---
The premiere a cappella group from Eugene, Oregon, the gentlemen of Rezonate sing R&B, Gospel, Pop, Soul, Jazz, Funk, and even some Hard Rock, including deftly arranged covers and original songs. The group started singing together as Rezonate in December 2004, and have sung at many venues since. At the Harmony Sweepstakes National Finals in May of 2009, Rezonate won both Third Place and the coveted award for Best Original Arrangement. With thick, lush, true six part harmonies and a difficulty level second to none, Rezonate can evoke the smooth sounds of the Four Freshman, the rockin' edge of the Goo Goo Dolls, or the pop excitement of acts like Bruno Mars and Owl City.



Members: Tyson Biggerstaff, Jason T. Caffarella, Justin Diller, Chris Dobson, CJ Mickens, Jason Simms

---
Your Emcee for the Evening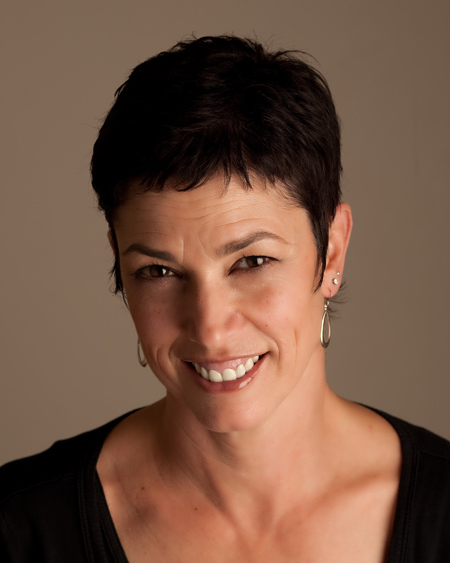 Angie Doctor - A studio singer and live performer who began her career in Chicago doing commercials, voice-overs and recording projects, Angie Doctor has been a part of the Bay Area vocal music community since 1995. Angie is the soprano in the Bay Area based jazz vocal quartet Clockwork. Angie's most recent news is that as of last Fall, she is the new Girl Bob in The Bobs. Her vocal work can be heard on a number of recordings including her own original songs, as a guest artist on Richard Bob Greene's solo album "Low? Bottom? Me?" and on the newly released Clockwork CD, "Every Voice Counts". She has performed with Sufjan Stevens, Sweet Honey in the Rock, John Zorn, Meredith Monk, and is a founding member of the Grammy-nominated PM Singers. Angie has brought her extensive experience in solo and small-group harmony singing to workshops and festivals as a judge and clinician over the past fifteen years.
---
The Judges
| | | |
| --- | --- | --- |
| | | Sunshine Becker is a singer, songwriter and vocal performance coach, who has been a 20 year member of the award winning vocal band and National Harmony Sweepstakes champions SoVoSo. She currently is in the Grateful Dead spin-off band Furthur and is working on a solo record and a new band with Primus' Jay Lane called Jay's Happy Sunshine Burger Joint. She continues to teach vocal performance and stays busy doing studio sessions. CircleSinging and improvising keep her young. She lives and breathes a cappella, Her husband and 3 year old son are nice enough to sing along! |
---
| | | |
| --- | --- | --- |
| Robin Cohn - President of City Hall Records. City Hall began in Robin's San Francisco garage in 1973, expanding steadily to become a national distributor of hundreds of independent and specialty labels, both domestic and international. From blues, jazz, urban, nostalgia, world, and yes, a cappella - including artists such as the Swingle Singers, the Bobs, Rockapella, M-Pact, and SoVoSo - City Hall has built its success and reputation through supporting independent music. | | |
---
.
Craig Knudsen spent 18 years as a performer / Composer / arranger with the EDLOS (the 1989 Harmony Sweepstakes National Champions). In 2001 Craig expanded his horizons to include representation of other performing artists and opened his own talent agency, Knudsen Productions, LLC. He is currently the exclusive North American Artist Representative for the multi Grammy Award winning a cappella sensation, the Swingle Singers (celebrating 50 years of a cappella excellence in 2013); the multi Grammy nominated early music vocal ensemble, Stile Antico; the Bay Area's favorite women's vocal ensemble, KITKA; the legendary BOBS! (also Grammy nominated); the 2012 Harmony Sweeps National Champions, Six Appeal; one of the rising stars of a cappella, the British ensemble, VOCES8; and finally, the newest addition to the roster, the British a cappella ensemble, The Songmen. For 11 years Craig also served as the music director of the Kaiser Permanente Educational Theatre Project.

In a new venture, Knudsen Productions is working in collaboration with IKON Arts (UK) as the US liaison for the London A Cappella Festival and the London A Cappella International Summer School.
A graduate of the Oberlin Conservatory of Music, Craig's performance credits span a wide variety of musical styles and performance mediums. As an opera and classical singer, he has performed leading roles with Pocket Opera, Mendocino Music Festival Opera, West Bay Opera, Berkeley Opera, Las Vegas Opera, Pacific Repertory Opera and the Austin Opera in Austin, TX. Craig originally came to the SF Bay Area in 1982 to join the San Francisco Mime Troupe as a saxophone player/actor/music director, and toured extensively with the Troupe in the U.S. and Canada. Before that, he was the sax player with the Marcia Ball Band our of Austin, TX. Just make sure he is always busy, Craig continues to teach private voice lessons out of this studio in Berkeley, CA..
---
| | | |
| --- | --- | --- |
| Katy Leaver attended the LAB, Broadcasting School in Hollywood, graduated and was offered a job at KKGO (America's Jazz Station) in Westwood, California. After two years at KKGO where Katy anchored the morning news and worked as a Jazz DJ in the evenings, the Bay Area where she grew up, beckoned her back. She was hired by KGO Radio to fill in for well-known traffic helicopter reporter, Lu Hurley. She fell in love with chopper reporting and worked in the bright red jet copter for 12 years, winning numerous reporting awards along the way. In 1998 she was hired by ABC-7 but after a year of television Katy was lured back to KGO Radio, and offered a position as the weekend news anchor, and weekday breaking news reporter at the number one news station in Northern California. Katy sings rock, blues and jazz standards with her band Go! Kat Go! and performs all around the Bay Area at clubs and parties. | | |
---
| | | |
| --- | --- | --- |
| | | Scott Mathews - Music Producer, Composer, Arranger, Song Doctor, Multi–instrumentalist & Tiki God. PRODUCED, RECORDED and/or PERFORMED WITH:- The Beach Boys * The Blind Boys of Alabama * David Bowie * Zac Brown * Jimmy Buffett * Johnny Cash * Rosanne Cash * Glen Campbell * Eric Clapton * Elvis Costello * Ry Cooder * Robert Cray * Dick Dale * Dave Edmunds * Roky Erickson * Jefferson Starship * Jerry Garcia * Billy Gibbons * Sammy Hagar * Herbie Hancock * John Hiatt * John Lee Hooker * Etta James * Mick Jagger * Booker T. Jones * Patti Labelle * Huey Lewis * Nick Lowe * Taj Mahal * The Mamas & Papas * Steve Miller * Eddie Money * Van Morrison * Aaron Neville * Roy Orbison * Van Dyke Parks * Steve Perry * The Pointer Sisters * Bonnie Raitt * Joey Ramone * Keith Richards * Todd Rundgren * Carlos Santana * Joe Satriani * Boz Scaggs * Ringo Starr * Barbra Streisand * Allen Toussaint * Trip Shakespeare (Semisonic) * The Tubes * Joe Walsh * Robin Williams * Carl Wilson * Brian Wilson * Bobby Womack * Stevie Ray Vaughn * Dwight Yoakam * Neil Young.... |
---
NATIONAL FINALS
Saturday, May 17th, 2014 - 8PM
Marin Center, San Rafael, California
Tickets available Monday March 10th at
Marin Center Box Office
- 415-499-6800
Note there is no service charge on tickets bought in person at the box office