---
2012 Participating Groups
Continuum is comprised of the oldest and most experienced young men that have risen from the ranks of the Grammy-winning Pacific Boychoir Academy, the West's only full-time choir school. Continuum primarily performs a cappella music, ranging from sacred pieces to arrangements of modern pop songs. The group has been known to perform music by anyone from William Byrd to Francis Poulenc to Linkin Park to Annie Lennox. Because of their experience and age, they're able to sing TTBB music and also SATB music. The group performs on their own in concerts around the Bay Area, and also in Pacific Boychoir concerts that have included appearances on stages in China, Russia, Brazil, France, Italy, and Argentina.

Members: Jeremy Davis, Henry Nelson, Jack Lundquist, David Kerns, Christian Ricco, Ian Pitman

---
Gimme 5! - Members of Gimme 5! originally met in their younger adulthood in a doowop class. They each went on to perform in various Sacramento based a cappella groups. Four years ago, a member or two of the quintets, TuTone Shoes, Cherry Fizz, Shades of Blue and Sneakers, came together to form the group, Gimme 5!, sharing a love of vocal and unaccompanied harmony. Musical selections span several decades (8) and musical styles range from big band, show tunes and swing to pop, doowop and soft rock. Most recent performances include the holiday program at the State Capitol, Blue Diamond Headquarters and the Naked Lounge Coffee & Tea House (fully clothed).

Members: Holly Johnson, Paul Kewin, Jerry Gibbins, John Wagaman, Mary James

---
House Blend is an a cappella male quartet performing its own pop, jazz, seasonal, folk, country, gospel and other assorted musical genres.

The members of the group met through the music ministry at Concord United Methodist Church. As they sang together, they realized something special was developing. In 1998, HouseBlend was born. Almost immediately, they were in demand to sing at various occasions in the area. Their repertoire expanded with each performance, their style emerged and their sleek presentation unfolded.

---
Sing Theory is a modern vocal quartet, dedicated to uniquely interpreting jazz and pop standards, and preserving and developing the art of vocalese. The quartet is a configuration of familiar faces from the Bay Area vocal jazz scene. Members of the group originally met through the De Anza College jazz ensemble Vocal Flight, and have sung together in several variations since the mid 1990s, including +4db, Vocalese Inc., Moodswing, and Clockwork. Sing Theory most recently appeared as the Angel City 4 in Hillbarn Theater's production of "City of Angels"

Members: Dave Duran, Zach Yaholkovsky, Juliet Green, Michelle Hawkins

---
Solstice - Founded in 1996, Solstice is a female vocal ensemble specializing in music written by women or for women's voices. Our music spans many different genres with an emphasis on world, classical, pop, and jazz. We are also committed to performing new works for women's voices and regularly compose, commission, and arrange new songs. Solstice has performed in many Bay Area venues including Freight and Salvage, La Pena, the San Francisco Community Music Center, Music on the Hill, the Berkeley Arts Center, Trinity Chamber Music series, and Villa Montalvo. Solstice has also performed on KALW's Folk Music and Beyond On-Air Folk Festival.


Members: Becca Burrington, Emily Bender, Lark Coryell, Krista Enos, Mari Marjamaa, Kim Warsaw, Sara Webb-Schmitz

---
Totally Tapioca is a four-part a cappella vocal group from Sacramento. The group members share a common love for song and a commitment to assisting our community and world through fund-raising events. Every penny that Totally Tapioca collects is donated directly to carefully-selected charitable organizations, and we rely on the enthusiasm of our fans for our music and on their generosity to support these efforts. In their Best of Sacramento 2008 awards, Sacramento Magazine named Totally Tapioca "Best Group for Pudding Charity First." They called Totally Tapioca's mission "totally selfless," and applauded the group's efforts of "singing to make the world a better place."

Members: Edmond Blagdon, Kate Blagdon, Michele Marchioli, Blaine White

---
Unaccompanied Minors - Way back in October of 2011, in between labs, research papers, mid-terms, and SAT's, these talented singers, high school students from the Branson School in Ross, California, formed "Unaccompanied Minors". The members of the sextet, in various combinations, have been singing with each other in school musicals, choirs, choruses, rock bands, and a cappella groups over the past few years.


Members: LRebecca Capper, Cooper Harrington-Fei, Gabe Mickel, Max Epstein-Shafir, Sasha Kundler, Haley Reicher

---
Your Emcee for the Evening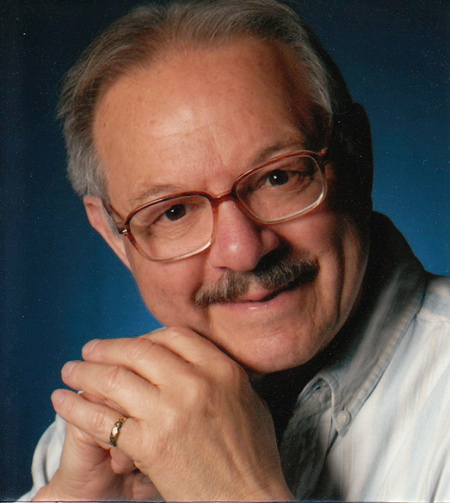 Ken Malucelli, ASCAP-affiliated, award-winning composer, established A Cappella Central (div. of Prince/SF Prodns.) in 1995, to help coordinate bookings for many of the international artists on that roster: Take 6; Nylons; Basix; Rajaton; Swingle Singers; Persuasions; Rockapella, etc., plus many of its fine national artists. He has been manager and/or exclusive agent for the EDLOS, House Jacks, m-pact, Talk of da Town, Mighty Prince Singers, and in 1977 founded The Merrie Olde Christmas Carolers, the world's largest costumed caroling org. (tmocc.com). His works have been commissioned, performed and/or recorded by Grammy®-winning groups San Francisco Symphony Chorus, Chanticleer, San Francisco Boys and Girls Choruses, Ragazzi Boys Chorus, and Grammy®-nominated Pacific Mozart Ensemble. Other works have been premiered/performed/recorded by San Francisco Opera Chorus, Redwood Symphony, Symphony Silicon Valley Chorale, Australian Boys Choir, Sanford Dole Ensemble, San Francisco Choral Artists, and other groups, nationally and internationally. In addition, he has executive produced CD's for Kai, m-pact, House Jacks, Gospel Girls, Mighty Prince Singers and MOCC. "Oh Mr. Sousa!", his original musical bio on "The March King," tours the national fine arts market.
---
2012 Judges
Jenny Bent is a well known conductor and voice instructor in Marin and Sonoma counties. Ensembles she has conducted include the Boston University Repertory Chorus, the Boston University Women's Chorus and the University of Illinois University Chorus and Chamber Choir. Jenny has been the rehearsal assistant for such conductors as Robert Shaw, Ann Howard Jones, and Fred Stoltzfus. She also served on the voice faculty of the Boston University Tanglewood Institute.

In California, Jenny's choirs have received much acclaim, earning Unanimous Superior ratings and Command Performances at choral festivals throughout the Bay Area. From 2002-2007 she was artistic director and conductor of the teen division of the Marin Children's Chorus, Chantons, which made its Carnegie Hall debut under Ms. Bent's direction in 2006. Jenny is currently the conductor of the Marin Symphony Youth Chorus and the director of vocal music at the Marin School of the Arts at Novato High School. In addition, she conducts the Noon Chorus at Sonoma State University and is one of the hosts of The Choir Loft on KRCB in Santa Rosa.
---
| | | |
| --- | --- | --- |
| Lauren Cary, mezzo-soprano, performs with her ensembles Polyhymnia and Schola Adventus, and tours her original cabaret featuring the music of Kurt Weill. Ms. Carley teaches choral classes for UC Berkeley's and SF State's Osher Lifelong Learning Institutes, maintains a private voice studio, teaches Sight Singing 101 for Singers, conducts Bay Area community choruses, and leads the Joy of Singing choral retreats each summer in Italy and at Bishop's Ranch in northern California. Past appointments include Vocal/Choral Director for the Oakland Public Conservatory of Music, Oakland Youth Chorus choral conductor, Guest Professor in Drama at Colorado College, Adjunct Professor of Voice at New York University and the American Musical and Dramatic Academy Vocal Faculty. | | |
---
| | | |
| --- | --- | --- |
| | | Bryan Dyer is a professional musician with almost 20 years of professional experience. He's a versatile multi-instrumentalist and vocalist who has performed many styles of music from classical and avant-garde to rock, jazz and blues. His talents are in a high demand as he performs with as many as 8 different groups at a time. Music has taken Bryan around the world to several different countries including Japan, Switzerland & Jamaica and alongside such artist as Al Green, Michael McDonald and Bonnie Raitt. Some of the groups he currently performs with include SoVoSo, Slammin All-Body Band, Chelle! and Friends, Rankin' Scroo & Ginger and Linda Tillery and the Cultural Heritage Choir. |
---
Patty Hawley Pennycook - The baritone of Sweet Adelines International 2003 Quartet Champions, Swinglish Mix, Patty Hawley-Pennycook grew up a barbershop brat who always attended barbershop rehearsals and conventions with her father, Charlie, a member of the 7-time International men's chorus champions, The Louisville Thoroughbreds. Louisville had many men's championship quartets, so she feels she got her barbershop "chops" singing tags with the guys from champion quartets like Bluegrass Student Union, Second Edition, Interstate Rivals, Revival, and Gas House Gang. After she joined the women to sing, it wasn't long before the four girls of Swinglish Mix found each other and made their mark as part of Sweet Adelines International. Swinglish has performed all over the globe, and they have 2 CDs which have gotten outstanding reviews.

Besides being an accomplished singer, Patty is also a vocal coach, and has coached individuals, quartets and choruses worldwide while traveling with Swinglish Mix. Patty is also the busy PR Chair and board member of The Coronet Club, Assistant Director of the Napa Men's Barbershop Chorus in Napa, California, and became the proud Director of the Pacific Empire Chorus in 2008. PEC rehearses close by in Petaluma, California, and they are the current MidSize Chorus Champions of Sweet Adelines International's Pacific Shores Region! Patty will lead PEC to sing for evaluation in Reno, NV, in April, and Sweet Adelines International Harmony Classic competition in Denver, Colorado, in October. Patty encourages any happy ladies who love to sing, who want to learn and feel the excitement of performing on stage for audiences all over the Bay Area and beyond, to come join the latest craze in a cappella singing and give the Pacific Empire Chorus a visit!
---
| | | |
| --- | --- | --- |
| | | Walter Zelnick - Vice-President of the legendary City Hall Records -- one of the last truly independent music distributors in the nation and distributor of the Primarily A Capella imprint-- has been a pillar of the Bay Area music scene for the last thirty years. During his tenure, Mr. Zelnick has overseen the distribution of a wide variety of talent across the musical spectrum, from Bay Area Rap legends, Too Short, MC Hammer and the late Mac Dre to such artists as Paula West, The Two Live Crew, NWA, Sir Mix-A-Lot, Salt-N-Pepa, Lavay Smith, Charo, Doris Day, The Jingle Cats and many more. One of his proudest achievements is his unsought credit as a background vocalist on the 1995 recording, "Christmas Unleashed" by the Jingle Dogs (actual dogs). |