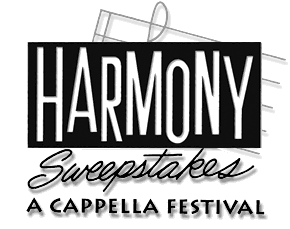 2014 Groups
National Finals | Schedule | Recordings | National Champions | Rules | How to enter | About us
Events
|
Groups
|
Judges
|
Directors
|
National Finals Publicity Photos
Boston | Chicago | Los Angeles | New York | Pacific North West | San Francisco | Mid Atlantic (DC)
Groups By Region
Boston | Chicago | Rocky Mountain | Los Angeles | New York | Pacific North West | San Francisco | Mid Atlantic (DC)
---
Bay Area
---
38th Ave

Take a left, then turn right, here they are: it's 38th Ave! 38th Ave is a local a cappella group that started on the beautiful beaches of Santa Cruz. This group of friends, with a love for anything a cappella, sings a wide variety of music from top 40 hits to standard jazz to smooth indie. You might find them in Santa Cruz on the streets downtown, in coffee shops, or even at your local bar. After being together for a year, they are excited and ready to sing!

Members: Devon Magana, Danny Cavero, Adam Fixler, Jefferson Lam, Amanda Ross

---
Business Casual

Business Casual is a five-person powerhouse performing a wide range of genres including funk, folk, pop, soul, and R&B. Their diverse musical backgrounds each lend something unique to the group. Fueled by a highly combustible mixture of hunger, talent, and passion for music, Business Casual brings the formal and the funk, the heart and the smart. Their recently released EP, "Eyes on Me" is available on Loudr, iTunes, and Spotify, and through their website: www.BCvocals.com.

Members: Bakari Holmes, Danny Olefsky, Ryan Cook, Tina Query, Cassie Greene

---
Halfway to Midnight

Halfway to Midnight is a co-ed band of musical misfits who, having missed the thrill of the a cappella world and desiring an outlet to strengthen our individual instruments, serendipitously found each other in the midst of the great big beautiful Bay Area and begun gathering weekly to share and enjoy the blend of our voices together. Upon securing our 6th and final member in the summer of 2013, Halfway to Midnight started exploring song options and fine-tuning our sounds to begin performing for the public, professionally entertaining, recording and possibly even competing in the future. We are a diverse group ranging from a high school chemistry teacher to a software engineer, a stay-at-home-mom to a doctor of psychology. Our life stories are as varied as our voices yet we find common ground in our love of instrument-free music-making and we truly hope you like what you hear.

Members: Elana Zizmor, Jeff Faulk, Gonzalo Alonzo, Michael Barrientos, Michael Stanton,

---
Hearsay

Hearsay is a Sweet Adeline Quartet. Forming up in the fall of 2012 these four experienced singers all hail from the SF Bay Area and have a knack for upbeat, fun music. Debi Thomas is a Law Office manager, Cheryl McCarthy is a clerk for the Alameda Superior Court, Wendy Gibson is an attorney and Alisa .... she dated a lawyer once! You'd be surprised at the sound these legal eagles can make.

Members: Debi Thomas, Cheryl McCarthy, Alisa Peters, Wendy Gibson

---
Loose Interpretations San Francisco

Hi we're the Loose Interpretations! We are an all-female a cappella group based in San Francisco that's been performing all over the Bay Area since 2004. We mostly sing arrangements of pop covers, though our repertoire spans several decades and musical genres...from Gershwin to Annie Lennox, Simon & Garfunkel to Madonna, Stevie Wonder to The Postal Service, and even a little Bon Jovi. (Yep, Bon Jovi. May he forgive us.)

Members: Morgan Muir, Rachel Fiske, Karyne Levy, Rosemarie Kizeik, Sara Maamouri, Bineti Vitta, Jenna Weiner, Susan Kimberlin

---
Prime Time

The members of Prime Time met through singing with other groups. They recognized they had kindred voices, natural blend, and the same desire to sing challenging, tightly harmonized charts - and also the inclination to laugh a LOT while working hard. Their backgrounds range from vocal jazz to collegiate-style a cappella pop to barbershop, with those influences all audible simultaneously in most of their performances. A literal garage band, Prime Time rehearses in Sunnyvale, CA, and performs all over the Bay Area.

Members: Jennifer Ayre, Caia Brookes, Dan McQuigg, Wil Mathews, John Rae-Grant

---
The Riveters

The Riveters is one of the newest all-female vocal groups to hit the a cappella scene. Based out of Oakland, CA, The Riveters had their live debut last June at SheSings Women's A Cappella Festival and were received with acclaim. In September 2013, The Riveters were nominated for an A Cappella Community Award in the category of "Favorite Newcomer Group" and one of their singers/arrangers, Lisa Forkish, was nominated for "Favorite Arranger." In addition to receiving praise from the a cappella community, U.K. soul artist Laura Mvula shared The Riveters' cover of her song "She" and exclaimed, "Oh my goodness, oh my goodness, oh wow!" Coming from various high school, collegiate and pro groups including 'Til Dawn, Vocal Rush Divisi, Noteworthy, Ro Sham Bo and The Backbeats, this fierce fivesome is armed and ready to bring their fresh, soulful sound into the world. Collectively, members of The Riveters have won a CARA Award for "Best Soloist," lead groups to win the ICCA/ICHSA Finals, competed on The Sing-Off, recorded vocals for Karaoke Revolution and Guitar Hero, and co-founded the Women's A Cappella Association.

Members: Lisa Forkish, Moorea Dickason, Courtney Wofford-Jensen, Sarah Vela, Stevie Greenwell

---
Smorgaschord

Smorgaschord draws its name from ancient runic inscriptions of abundant food and music, the combination of which may lead to harmonic indigestion. We entertain at events around the Peninsula, including summer festivals, coffee shops, rehab centers, and occasionally, the checkout line of supermarkets. We could be right behind you in line. Look for the shoppers with a wide variety of musical styles and poorly-balanced nutritional choices. Hey, where did you find that bacon-flavored chocolate? Follow us on Facebook or Twitter and get your shopping cart harmonized.

Members: Bill Anderson, Larry Hamel, Valerie Rose, Patti Schank, Mia Whitfield, Harold Zable

---
The T Sisters

The T Sisters are an authentic family band based out of the San Francisco Bay Area. Rachel, Chloe and Erika Tietjen are all songwriters and switch off on lead vocals. While their voices blend seamlessly, each has a distinct singing and writing style. The combination results in an eclectic repertoire unified by a landscape of close harmonies. The group's subtle throwback aesthetic calls to mind classic trios past, from the Andrews Sisters and 1960s girl-groups to the sirens from the film O Brother, Where Art Thou? Anchored by influences spanning folk, country, gospel, klezmer and early-90's R&B, each sister brings a unique vocal and lyrical style to a sound that is at once modern and timeless. Though the T Sisters sing and perform often with instruments, they are known to silence a crowd with their soulful and enchanting a cappella numbers.

Members: Erika Tietjen, Rachel Tietjen, Chloe Tietjen

---
Boston
---
Boston Accent

Boston Accent just can't seem to get enough of singing together, so they are members of Sweet Adelines International and Harmony, Incorporated - two international organizations of female barbershop singers. In November 2006, BA won the coveted gold medal at Harmony, Inc's International competition in Jacksonville Florida! In May of 2010, 2012 and 2013 they won first place in the Sweet Adelines North Atlantic Regional competition and competed internationally in Honolulu, HI. Their CD, CROWNED AND DANGEROUS, has been hailed as a "vocal symphony with an ACCENT on fun and entertainment".

Members: Cheryl Brusket, Karen Rourke, Ruth BermanBoston, Julie Jeffery

---
Bostonality

Bostonality originated several years ago in the greater Boston area under a different name. Flash forward to 2013, the group, looking for new beginnings, settled on a new name and with it, an identity all of the members could relate to. It's a group of young professional men and women who love taking a break from the daily grind of adulthood to keep music and performance in their lives and have a blast all the while. Bostonality enjoys impromptu vocal jams, mashups, and trying to make each other laugh in the middle of a song.

Members: Brittany Stein, Nicole Rimbert, Molly Mccown, Jay Romano, Ben Lang, Jane Margolis, Emma Aders, Jeff Bliss

---
The Eight Tracks

The Eight Tracks are a close-knit, semi-professional, Boston based a cappella group who bring a wealth of musical experience and passion to their singing. They perform regularly around the greater Boston area, singing energetic arrangements of crowd-pleasing hits and popular classics. Their debut performance was in the Fall of 2013 at the Hard Rock Cafe in Boston, where they took third place/best vocal group among 11 other acts. For The Eight Tracks, it's all about sounding tight and letting loose.

Members: Rebecca Corliss, Michela Gardne, Tony Harris, Ashton Howard, Mary McCoy, Diego Reinero, Jordan Smith

---
None of the Above

Celebrating 10 plus years of music-making and camaraderie, None of the Above is an a cappella octet performing an eclectic mix of early polyphony, cutting-edge modern harmony, familiar folk songs, uplifting spirituals, catchy pop tunes, and lush jazz standards. Based in Wellesley, MA, NOTA has performed all over New England at coffeehouses, libraries, churches and other aca-friendly performance spaces. We have won multiple cultural council grant awards in Natick and Wellesley, MA for our diverse programming - including our annual showcase concert, Spring Fev-ah. In 2009, NOTA took third place here at Boston Sweeps, our first and only appearance to date. Our wildly popular inaugural CD, "multiple choice", is now in its second printing, and is available at numerous online outlets. We are delighted to perform today for such a great aca-savvy audience!

Members: Alisa Manning, Elena Rabinowitz, Deb Abberton, Elyssa Miller, Charlie Hodges, Tony Vuolo, Matt Ettore, Jeff Auerbach

---
Prosper

Prosper is an inspirational a capella group that originated in one of the most musical places in the U.S.-Oakwood University in Huntsville, AL. Musicians like: Brian Mcknight, Take 6, and Committed-the season 2 champions of the hit NBC televesion show 'the sing-off'. We are very excited that our first album will be produced by Committed's Lead vocalist Theron Thomas on our newest album) Arion Mills originated the group by literally walking around campus and listening to various singers sing in and outside of classes! We assembled a bass, 3 tenors and a counter-tenor and the sound was phenomenal! Singing gospel arrangements around campus at various functions slowly turned into us performing pop music for large masses in AL. We are excited to take on the challenge of expanding our sound outside our state and showing musicians and people around the globe that we are hungry to perform and excited to share in the fun and camaraderie that only a cappella music can bring!

Members: Arion Mills, Brian McDaniel, Shianne O'Connor, Cheon Brathwaite, Randel Hall

---
Similar Jones

Similar Jones is a vocal band with a combined sound that's bigger than their 7 voices. With a heavy focus on blues and rock, the vocal band uses a powerful rhythm section to get things pumping and tight, and bright background vocals to build the foundation for a wide variety of songs, including favorite covers and their own original tunes. SJ has been gigging around Boston for ... holy crap has it really been 15 years? ... at venues large and small. The current lineup features an opera singer, an astrophysicist, and one original member. Can you guess who they are?

Members: Eric Chung, Dave Cushing, Reena Freedman, Rob Opdycke, Nate Piper, Jeremy Sacco, Mike Stevens

---
Six13

Six-man vocal band Six13 brings an unprecedented style of Jewish music to the stage. With songs that range from hip-hop dance tracks to rock anthems, their albums have been the recipients of five Contemporary A Cappella Recording Awards and selections to nine different "best of" compilations. This summer, they were chosen as finalists in the casting process for NBC's prime-time series The Sing-Off, and the group has also become an internet sensation, with over 500,000 views on YouTube; their new music video collaboration with NCSY recently went viral. Six13's recent performance highlights include the Chabad Telethon, NYC's Mayoral Chanukah party, and performances for 30,000+ at Citi Field (five times), Dolphin Stadium, Madison Square Garden and NYC's Salute to Israel Parade. They are currently touring to standing ovations at simchas, affairs and concerts at synagogues, schools and JCCs from Tucson to Toronto.

Members: Mike Boxer, Eric Dinowitz, Rob Operman, Craig Resmovits, Jacob Spadaro, Mordy Weinstein

---
Women of the World

Women of the World was formed to bring women musicians from across the globe onto a common platform to collaborate and create, not only through the sharing of music, but also to explore and celebrate the differences in ideologies, and cultural tenets that exist in the daily lives of women all over the world.

Honoring global folk traditions, their repertoire spans music in 29 languages. In many ways, the ensemble is a microcosm of the world, with members working closely together, not just to create and perform music, but also learning about each other's countries, cultures, languages, beliefs and practices.

2014 Harmony Sweepstakes champions, nominees for the 2013 Boston Music Awards and 2014 Independent Music Awards, Women of the World has toured North America and Asia, having collaborated with many industry legends including Grammy-award winning vocalist, Bobby McFerrin and African vocal icon, Angelique Kidjo. Women of the World continues to serve as cultural ambassadors of peace and unity through music and has delighted audiences at venues like Carnegie Hall, Blue Note Jazz Club, Boston Symphony Hall, as well as through collaborations with the United Nations, amongst others. Creating the Harmonious Human Orchestra of Life, Women of the World has brought over 200 women from all over the world together to collaborate musically.

Members: Ayumi Ueda , Annette Philip, Giorgia Renosto, Deborah Pierre

---
Chicago
---
3 Men & A Melody

Start with two music educators, add one preacher, stir in a financial planner, and you could have the basic ingredients for any barbershop quartet. But 3 Men & A Melody is not your basic quartet. Tenor, Rob Mathieu, 2nd generation barbershopper, is a Kansas City based children's musician/performer. Not only does he teach preschool music, he performs interactive musical kids shows under the alias, Rockin Rob, geared for children 2-10 years old. Eric Derks leads the foursome musically but admits that telling jokes is not his forte. Brian Bellof is a second generation barbershop bass with a natural ability for showmanship. Baritone, Brad Stephens is the out-of-control comic of the four who keeps 3 Men & A Melody's audiences laughing.

3 Men & A Melody love what they do and have a high respect for the barbershop style. Their talent, energy, and enthusiasm are truly exciting for everyone to watch. 3 Men & A Melody's love of performing continues to escalate every day in hopes that they will be known throughout the Barbershop Harmony Society and the United States for their fun-filled entertainment and singing excellence.

Members: Rob Mathieu, Eric Derks, Brad Stephens, Brian Bellof

---
3AM

3AM Movement or Three Angels' Message is a new and exciting group of musician song stylists committed to expressing the good news of God's desire to establish an intimate relationship with all of His children. These talented and innovative musicians are creating music that expresses their commitment to God, family, and community, while sharing God's message of love and forgiveness. Based in Florida, these servants of the Lord bring forth their joyous message through their unique musical style that incorporates traditional gospel, A cappella, R&B, Jazz, Neo-Soul and Contemporary Christian music. They strive to exemplify Christian living in the light of the Lord and seek to share that light, though their music, with all those who cross their paths on their journey to everlasting life! They are humbled by their Lord's call to minister to the world by sharing their personal journeys through life's challenges, while staying true to their Savior's words of love, brotherhood, fidelity, and compassion.

Members: Mark Jenkins, Roger Mike, Christopher McGill, Jeffrey Henderson, Micheal Medina, Kelvin Mitchell

---
Other Option

What do you get when you mix a teacher, a software analyst, a tax specialist, a sailing instructor, and a graphics artist? You get The Other Option! The Other Option brings together the voice talents of Colin Gagnon, Ravi Manghnani, Eric Pantano, Matthew Porcelli , and Barry Rokusek. Formed in Madison, Wisconsin in early 2012, the group's eclectic sound mixes contemporary songs from the 70's and 80's, along with a dash of current music. Whether singing at open mics, birthday parties, or just out on the street corner, the group puts its emphasis on fun, harmony, and good music.

Members: Colin Gagnon, Ravi Manghnani, Eric Pantano, Matthew Porcelli, Barry Rokusek

---
Remedy

Remedy comes from different ends of Ohio to form the University of Dayton's first a cappella group. When they are not captivating their audience, Remedy enjoys spending time together as a group. From many walks of life and representing a vast number of majors, the group discovered camaraderie and harmony instantly. Remedy hopes to entertain and captivate the audience with their memorable performances.

Members: Joe Whatley, Shelby Searcy, Holly Gyenes, Caitlin Peam, Hannah Snow, Matt Radford, Trevor Rosenbaum, Jon Besecker

---
THUMMp

Once upon a time, one of the greatest acappella groups in the Midwest was a buzz in the ears of Milford, MI. From 1998 - 2010, elmoTHUMM wowed audiences with their aggressive sound, rich arrangements, and boundless energy. They won countless contests, accepted awards, played for Presidents and royalty, filled TV screens, and worked their way into the hearts of kids and parents throughout the country. Now THUMMp, they look forward to bringing Chicago more great music as only THUMMp can.

Members: Greg Vaden, Adam Westmoreland, Jason Miller, Ed Pendleton, Tre Cruz

---
The Triad

Made up of a bass, an alto, a soprano, three vocal percussionists, a producer, a DJ, a lead singer of a cover band, an actress, a photographer, a waitress, an automobile aesthetics technician, and last year's winner of Harmony Sweepstakes award for "Best Original Arrangement;" all condensed into three talented vocalists. They hope that their unique takes on hit songs from yesterday and today will leave you asking how a group so small can have such a big sound. They are The Triad.

Members: David DeVries, Molly Pan, Giana Casale

---
Vocal Chaos

Vocal Chaos is an award-winning a cappella group from right here in Chicago! They have been making incredible music all over the Windy City since 1996, from Soldier Field and Cellular Field to Chicago Public Radio. They can also be heard singing a cappella in the Jennifer Aniston/Vince Vaughn movie "The Break Up". To foster collaboration and promote the art form of a cappella, they founded ACappellaFest, which in its eighth year has grown into the Midwest's largest a cappella festival. Vocal Chaos is thrilled to be back at the Harmony Sweepstakes. Look for their new EP to drop later this year!

Members: Zachary Watts,, Dave Nadolski, Blair Baldwin, Eric Fenton, Steve Moore, Eric Spiegel

---
Vocality

VOCALITY is an a cappella quartet with a wide ranging repertoire from 60's and 70's classic rock tunes to gospel to musical theater to barbershop. They are an animated ensemble who love singing together and entertaining audiences with a passion for igniting the spark of music in young people everywhere. VOCALITY formed in January, 2007 and was immediately recognized as an entertaining quartet with flawless harmonies and exciting delivery. They were crowned District Champions in the Land 'O Lakes district of the Barbershop Harmony Society and quickly rose to the elite ranks of the Top 20 in the International Barbershop Quartet contest. Their debut recording was honored with two Contemporary A Cappella Recording nominations by the Contemporary A Cappella Society: Best Barbershop Album and Best Barbershop Song. In fall of 2011 VOCALITY released their second recording, Alleluia, which features gospel music.

Members: Tony Blackwood, Jay Althof, Tom Matchinsky, David Boyd

---
Los Angeles
---
#FOURTY4B

We sing smooth, soulful, & feel-good a cappella. It all started in the living room of a little apartment, wanting to sing. Combining our different music backgrounds and styles, we formed an a cappella group named after our apartment number. We laugh, we dance, & we play because expression is our shared passion. We are #FOURTY4B."

Members: Monica Mandapat, Jeanette Mangilit , Cara Blaxton, Jin Puertollan, Grayson Villanueva, Amer Quilala, James Moore

---
Abinante Family Singers

Abinante Family Singers is a music group consisting of Father (Mark), Mother (Lieneyda) and their 5 children (Jacob, Rebeca, DeAna, Isaac and Callista). They have performed at conferences & festivals in several states; most recently being featured artists at the 5th annual Pan Pacific Film Festival, as well as at the Cerritos Center for the Performing Arts, Redondo Beach Performing Arts Center and Warner Grand Theatre.

Members: Jacob Abinante, Mark Abinante, Isaac Abinante, Deana Abinante, Lieneyda Abinante, Callista Abinante,

---
Arf

Arf is an independent avant garde pop vocal group based in Los Angeles. They started off in 2013 as a live a cappella re-imagining of Genevieve Artadi's solo music, and have evolved over the past year into a new beast, incorporating originals and arrangements by other Arf members, and adding synthesizers and drums to their live performances.

Members: Katharine Hoye, Jessica Freedman, Andrea Calderwood, Sean Fitzpatrick, Genevieve Artadi, Alexandra Domingo.

---
Down 4 The Count

Down 4 The Count began in 2003, when six CSU Northridge students in the University's vocal jazz ensemble found they shared a common interest: wanting to sing ensemble vocal jazz without those pesky instrumentalists: in other words, A Cappella! Since that time, Down 4 The Count has won multiple awards (including three song-arrangement awards and 1st place at the 2009 San Diego A Cappella Competition) and they have performed at venues all over the greater Los Angeles and San Diego area, including the Jazz Bakery, The Coach House, The Coffee Gallery Backstage, San Diego IndieFest, and many more.

They have opened for both Rockapella and for Sixthwave. Their debut album, released in 2008, is for sale at Singers.com, on iTunes, Amazon, and probably several more. Although the group line-up has changed significantly since its inception, D4TC still features original arrangements with a distinctly jazz flavor.

Members: Colleen Keene, Gregg Haueter, Christine Tavares, Jason Lingle, Jalin Hsu

---
Frequency

Award-winning Frequency is a vocal band founded in 2009 and dedicated to performing songs from the 70s to today with a focus on the story in the music. Music is part of the living soundtrack of our lives-the music that plays in the background of important moments and that we associate with our most important memories. With a passionate and thoughtful delivery, we take the audience on a personal trip through music they know and grew up with, inviting them to remember the moments and experience the emotions all over again. Like the old analog radio frequencies that first delivered many of these songs, all-vocal Frequency brings the audience a reminder of some of their favorites.

Members: Jammie Hampton, Marleena Barbe, Emily Simmons, Elan Jimenez, Bradley Hampton, Tom Keyes, Gabriel Arguello

---
Overhaul

This award-winning vocal band, formerly known as Veritas, has been entertaining audiences all across SoCal since 2012. The seven members of Overhaul breathe new life into the world of music without instruments by "overhauling" their arrangements to create their own, indie/pop/rock sound. They've been seen performing at festivals, schools, private events, Los Angeles Harmony Sweepstakes and even reached final casting for season 4 of The Sing-Off. If you want innovative arrangements, bone-shaking bass, heart-pounding percussion and the intensity of a full-on rock band, complete with killer leads, using nothing but the human voice, look no further than Overhaul!

Members: Anh Nguven, Danielle Dissmore, Emily Morris, Jeremy Hitch, Jourdan Rystro, Richie Ferris, Sean P. Gorecki

---
Premiere A Cappella

Premiere A Cappella is LA's newest all-female powerhouse created to push the boundaries of all-female a cappella through their innovative, bold musical choices and style. Formed in April 2013, Premiere has emerged on to the LA music scene with a diverse repertoire ranging from contemporary pop and country to R&B and alternative rock. Balancing their commitment to the group with individual professional careers, these talented ladies each bring a unique musical background to the table. When the girls are not busy performing around LA, they enjoy bonfires on the beach, karaoke nights, and obsessing over The Sing-Off.

Members: Meron Mogos, Jessica Rucker Gottdank, Rebecca Bozeman, Kimberly Nguyen, Lindsey Cloud , Leia Feazel , Anne Montone, Andrea Wiseman

---
Red Harmony

Based in Los Angeles, California, Red Harmony tailors its selection of songs to the voices and personalities of its singers in order to present a fresh and original performance. Each member brings a very unique style, specialty, and energy to the table, creating a synergistic culture where ideas are shared and creativity is celebrated. From accompanying each other with rhythmic vocals to reveling in crunchy jazz chords, Red Harmony creates a personal experience with every note.

Members: Tessa VonderHaar, Jenny Gruen, Tiffani Call, Tyler Rivera Stein, Nate George, Christopher Thaxter, Matt Atkin

---
The Velvet Frogs

Barbershop Quartet is the 2011 Senior Quartet Champion of the Far Western District of the Barbershop Harmony Society (S.P.E.B.S.Q.S.A.). In 2012, they were awarded 4th Place at the International Seniors Quartet Competition and took 3rd place at the 2014 competition. The quartet members represent barbershop quartet chapters from all over the Southern California area & have been singing together for four years. This popular, entertaining group of singers perform the "old songs" in the "old style" reminiscent of the early 1900's.

Members: Les Dergan, David Livingston, CJ Sams, Bill Wilson

---
Mid-Atlantic
---
Catatonic

Catatonic is a vibrant new group erupting onto the a cappella scene. With members hailing from from three different collegiate groups in the Atlanta area, this up-and-coming ensemble fuses youthful energy with musical virtuosity to create a unique electronic a cappella sound. The group's innovative arrangements showcase its members' vocal prowess while pushing the limits of the genre. Having already performed with the likes of Musae, Catatonic is sure to deliver audiences a thrilling concert experience as they share their love for a cappella. And kittens.

Members: Steve Ryan, John Robinson, Andrew Leonard, Tammy Parkinson, Tye Tavaras, Carrie Leonard

---
Deviate

Only a little over a year old, Deviate's members have been together for a little longer. Each member, currently or previously, has a connection with UNCG's all female a cappella group The Sapphires. Forming in February of 2013, the girls have progressed as a professional group in the a cappella world - auditioning for X-Factor, working to produce their first album, and performing in gigs around North Carolina. Deviate brings a complicated and original ear to their top-40 (and some not-so-top-40) arrangements.These girls will stop at nothing to bring you awesome music, performances, and entertainment.

Members: Ashlie Acevedo, Jessie Burton, Shelbi Flanagan, Emily Greene, Kera Keene, Samantha MacReynolds, Alesa Moore

---
Epic

Epic formed when two barbershop a cappella harmony singers, a jazz singer and an opera singer found they discovered a common love of ringing chords, fun rehearsals and fantastic shoes. The foursome hails from Virginia and Maryland and is proudly affiliated with the Harmony, Inc., a premier international organization of women barbershop harmony singers. Epic is a vibrant quartet filled with an impressive blend musical and life experiences.

Members: Kristina Adams, Anne Albright, Shana Oshiro, Christina Lewellen

---
Mayhem

Mayhem's explosive harmonies & vibrant look have created quite a whirlwind among the Barbershop Harmony Society. Their song stylings & vibrant presentation have won over audiences at chapter shows. Barbershop harmony forms their roots but their approach is to turn this art form and present a different interpretation to the classics. For their modern song selections they like to include some zaniness. They have multiple awards that bring them pride. Most recently winning the 2014 Mid-Atlantic District Quartet Championship and competing at the Barbershop Harmony Society's International Convention.

Members: Neil "Pookie" Dingle, Mike Pinto, Dr. Matt Fellows, Ken White

---
Pitches Be Crazy

In simple terms, we are a cover band rockin' some of the biggest hits of the 70s, 80s, and 90s. We bang around with our instruments (aka, our voices) and make music that will have you saying, "OH SNAP, That's my jam!" Edgy and raw in our arrangements and presentation, we add those juicy harmonies and bone rattling percussion and bass old school, making PBC Acappella very unique across the a cappella landscape.

Members: Z. Kekuewa, Leslie Kekuewa, Chris Macikowicz, Didi Ruiz, James Parker

---
Sixtus

Sixtus is one priest, one deacon, one seminarian, and JONATHAN. We have been singing for 3 years now and firmly believe that one of the best ways to love God and to love people is through music. In September 2012, we released our first CD that shows the diversity of music that we enjoy. All of us have studied music in some way or another but our careers will all be ultimately in the Church or in education. We are excited and humbled at the opportunity to sing at the Sweepstakes!

Members: Joseph Goldsmith, David Gaines, Levi Hartle, Jonathan Gibbons

---
Sunday Afternoon

Based in Cedar Rapids Iowa, Sunday Afternoon's (SA) distinguished sound comes from the diversity of each member of the band. We strive to perform high energy, family friendly shows and we pride ourselves in our ability to incorporate a wide variety of music genres into all performances, including but not limited to: pop, R&B, rock, techno and even a little country. SA has performed for hundreds of people at various state fairs, ball games, wine tastings, and concerts in Iowa as well as Illinois, Missouri, North Carolina, and Virginia. We aim for everyone to leave our performances satisfied.

Members: Sheila Wagner, Alicia Strong, Matthew Bryant, Stephen Banks

---
West Side 5

West Side 5, an award-winning vocal jazz ensemble based in New York City, is known for its refined sound and sophisticated approach to jazz. Inspired by greats like Manhattan Transfer, New York Voices, and The Real Group, WS5 has crafted its own unique sound, characterized by highly original arrangements, complex harmonies, and outstanding musicianship.

The group formed in the summer of 2009, bringing together five old college friends on the west side of Manhattan. They immediately garnered acclaim, winning the Mid-Atlantic Harmony Sweepstakes while being voted Audience Favorite and winning Best Arrangement for "Pure Imagination". They went on to be featured artists at the SingStrong A Cappella Festival, and have performed alongside groups including Blue Jupiter, Streetcorner Symphony, and The Bobs, as well as for Mayor Michael Bloomberg at Gracie Mansion in New York.

Members: Corrine Byrne, Sara Wajnberg, John Shumway, Eric Hughes, David McIntosh

---
New York
---
Feedback

Feedback is an NYC based a cappella group specializing in Top 40, RnB, & Jazz. Feedback incorporates jazz harmony and contemporary a cappella techniques to create a unique take on top 40 and RnB songs. Music director Michael Gullo pulled together a core group of friends from the University of Miami, and added some extra strength from the NYC circuit to fill out the ranks. All of our members reside in New York City.

Members: Sam Nulton, Michael Gullo, Garrett Philbin, Kevin Rose, Alec Galambos, Doug Larsen

---
Loose Interpretations New York

Loose Interpretations is an all female a cappella group hailing from New York City. We are made up of women from all types of professional and performing backgrounds with a common love for a cappella music, and have been making music together for 8 years. We perform throughout New York City, everywhere from public parks, to famous rock clubs like Cafe Wha? and Arlene's Grocery, to the Metropolitan Opera House. We arrange 95% of the music we perform and love looking for new and interesting ways to interpret contemporary music.

Members: Jen Kipley, Laura Campbell, Stacia Woodcock, Emilie Bandy, Lara Paquette, Reynetta Sampson, Heather Glotzer, Dana Kraugh

---
Low Key

Whether its classic doo-wop or current pop hits, Low Key loves to sing anywhere and everywhere, bringing that barrel aged, high hopped blend that gets people out of their comfort zones and into a new sonic experience. Since beginning in 2011, Low Key has grown in scope and artistry, winning third place in 2013s NY Harmony Sweepstakes and performing in a stream of private gigs and public performances across the NY Metro area. From Rockwood Music Hall to private celebrations to the Mulberry Street sidewalk, the Low Key Effect takes ahold of friends and strangers alike.

Members: Sam Orleans, Will Moller, Josh Springer, Ben Piper, Mike Ogurick, Cheiku Camara, Adam Zamora

---
The Quintessential Five

The Quintessential Five was founded in autumn of 2012, in the Republic of Georgia. The idea of creating such an amazing ensemble of young singers who perform outrageously complicated arrangements with surprising ease belongs to Buka Kartozia (artistic director and arranger, and a National Finalist of "Harmony Sweepstakes A Cappella Festival 2002".<

The repertoire of the group mainly consists of ancient Georgian folklore and classical music with jazz. Each and every piece stands out with rhythmical difficulty and harmonic complexity. The level of stage presence and performance of the group reaches the highest levels of professionalism and leaves audiences astonished.

The Quintessential Five were winners at the Leipzig A Cappella Festival (Germany) in June 2013, And took the Second place at Internationat ACappella Competition Graz (Austria) in July 2013. They have also been invited to participate in London International A Cappella Festival, Bonn International A Cappella Festival, and Taiwan International A Cappella Festival and Voicemania,The Vienna International A Cappella Festival. The Quintessential Five are excited to make their U.S.debut on the Harmony Sweepstakes Stage.

Members: Anna Doiashvili, Salome Dolidze, Elene Dolidze, Giorgi Toradze, Papuna Sharikadze

---
Rsix

The majority of RSix came together while singing in Restated, a co-ed semi-professional a cappella group based in New York City. Though that is how most of the group met, they are their own powerful entity, especially with the addition of a friend and seventh beautiful voice. Comprised of versatile performers and veteran a cappella musicians, the women of RSix love bringing their talents together to make fun, dynamic music, and they hope you enjoy their soulful sound and boundless energy.

Members: Candice Leigh Helfand, Meg Tirrell, Lily Graf, Asami Kondo, Melissa Paul, Sarah Bill, Anna Concepcion, Sarah Primmer

---
Satellite Lane

Satellite Lane is a Long Island-based a cappella group that currently belongs to the Contemporary A cappella League. Made up of seven teachers, Satellite Lane specializes in spreading a cappella education to music programs and performing spontaneous original compositions. In March 2013, Satellite Lane competed in the New York Regional Harmony Sweepstakes, where they won "Audience Favorite," "Best Arrangement," and a special "Honorable Mention" for originality. Currently, they are working on their first studio album and several original music videos.

Members: Marc Silverberg, Christine Benedetti, Mara Stomber, Andrew Duca, Andrew Fallu, Melanie Malusa, Alex Forte

---
Stiletta

This NYC-based, all female sextet is known for combining pop leads, rich harmonies, and hip-hop dance moves. Stiletta members boast multiple off-broadway and voice-over credits, and everything from WAMMY and CARA awards, to original cast recordings for "Memphis" and "Dora the Explorer". Beatboxer, MC Beats made a show-stopping entry into the beatbox community in 2012 when she was ranked 3rd best female beatboxer in the world at the Beatbox Battle World Championship in Germany. Stiletta's director, Judy Minkoff, also directs both the DC and Chicago Single Singers at the SingStrong a cappella music festival. Stiletta is dynamic, high-energy, and these ladies will show you they have the moves, the grooves and even the shoes.

Members: Julie Seda, Judy Fontana, Meg Lanzarone, Haley Clair, MC Beats

---
Vocal Motion Six

Anyone who has not experienced the phenomenon of VMSIX (Vocal Motion Six) cannot imagine the profound effect the spirit of this group will have upon them. Nor can it be described. As they say, you have to be there! All we can do is describe their effect on others! The group is represented with one Female and Four men. In 1999 the group was among the 537 groups nationwide who auditioned for the Namibia National Music Makers Competition. Chosen as one of the 37 finalists, they traveled 700km southwest to the capitol, Windhoek. There, in a televised broadcast, they won 2 awards for Best Vocal Group and First Place overall Artist of the Year, winning the opportunity to record their first album in 1999. VMSIX journey is remarkable

Members: Vasco M. Mario, Jones M.Mario, Lilani Kisting, Mark M. Chizyuka,

---
Pacific Northwest
---
20/20

20/20 is an all male quintet based out of Ellensburg, WA. They've set their sights on the Sweepstakes and they aim to entertain. These gentlemen have opened their eyes to the majesty of a cappella music, and hope to share their serenades with the sightly members of the audience. From Barbershop to Jazz to top 40, these men approach all genres with the goal of putting on a satisfying and rewarding performance for themselves and the audience alike. Let them show you a few things about love as they leave it all on the floor tonight.

Members: Theo Olson, Ben Rice, Isaiah Ragland, Jacob Cecil, Matt Mayrhofer

---
Bodacious Ladyhood

Bodacious Ladyhood is a Seattle-based trio of women who have been singing together since 2002. Carolyn, Loretta and Jenny are excited to be back for their fourth time at Sweeps, having placed in the top three in their prior three appearances! They have opened for The Baudboys and have performed at Chateau Ste. Michelle (and on live, national radio) as guests on "A Prairie Home Companion with Garrison Keillor." They have been called "distinctive", "vibrant-voiced", and "show-stopping." Bodacious Ladyhood is three parts harmony, one part comedy and a whole lot of fun.

Members: Loretta Deranleau Howard, Carolyn Hastings, Jenny Buehler

---
Boots 'n Cats

Boots 'n' Cats came to be in June of 2013 over a couple of burritos and some jarritoas at Taco Wagon in Ellensburg. Emily Salisbury and Nicole Prigge had a dream to create a small, mixed ensemble of, not only quality singers, but quality people. Over the course of the summer, an a'cappella group was born and so to was a desire to be the best possible. In October of 2013 Boots 'n' Cats submitted an application to ICCA (the International Championships of A'Cappella) and received notification in November of their acceptance. Boots 'n' Cats is currently working towards the ICCAs in the hopes of placing top two and advancing to the next round of competition. Other than that, Boots 'n' Cats spend their time cooking, singing like Miranda Sings, and laughing uncontrollably.

Members: Aryn Chatterton, Ben Lundgren, Antonio Fernandez, Bo Mendez, Emily Salisbury, Nicole Prigge, Sarah Hemenway

---
High Altotude

High Altotude is a female a cappella group made up of seven members from Cleveland High School. The group was founded in 2010 by a few girls in the choir department at Cleveland who felt there needed to be a female counterpart to the male a cappella group, Cloud Nine, made up of nine young men from different high schools around Portland. High Altotude's original director gave the position up at the end of last year to our current director, Aranda Furth, who has been a joy to have as a leader. High Altotude performs around Portland at various locations such as Providence Child Center, The Pittock Mansion, and Portland State University.

Members: Sophie Schoenfeld, Laurel Osborne, Molly Carpenter, Maiya Coleman, Leah Brower, Lily Sweeney, Kyla Precourt, Laura Young

---
The Julians

The Julians are four of Portland Oregon's finest classically trained female vocalists working together to explore, challenge, embrace, and sing the living daylights out of music that they love. The Julians formed in 2010 with the intention of creating genre-defying programs that seamlessly meld classical, pop, jazz, and indie music. They have performed their original arrangements in a variety of Portland venues as well as on many concert series. The Julians were recently featured as part of Portland Institute of Contemporary Art's 2013 Time Based Art Festival. They collaborate frequently with local artists and are featured on Bryan Free's 2011 album, Red Queen.

Members: Kristen Buhler, Liz Bacon, Maria Karlin,

---
Open Bar

Open Bar is an a cappella group from the greater Seattle area with two things in common: a love of good music and good times. A concoction of scientists, 9 to 5ers and struggling musicians, shaken and served over ice in a fancy glass. We sing tunes that stir up feelings, emotions and memories...songs that just make you feel good! Our goal is to make new and lasting memories with each other and the audience; come along for the ride and we'll take care of you. Choral, pop, barbershop and more...

Members: Jordyn Meeker, Melissa Landowski, Allison Cherry, Ian Skavdahl, Sam Waterhouse, Brian Kirkness

---
SeaNote

SeaNote is an a cappella band that came together in mid-2013 from two different college a cappella groups at the University of Washington in Seattle (Furmata & Awaaz). The quintet strives to put a fresh and unique spin on new and old Top 40 hits through incorporating each members musical niche, whether it be classical, jazz, hip hop, rap, pop, alt-rock, or soul. SeaNote loves making great music, having an awesome time, and hopes to entertain a cappella enthusiasts everywhere! You can catch SeaNote year round performing at local gigs, UW functions and charity events all over the Greater Seattle Area.

Members: Amanda Tran, Isaiah Lin, Shaheer Aftab, Michael Kibbe, Lucy Liu

---
Shot in the Dark

In June of 2012, six transplants from all different corners of the US found a shared passion for singing in Seattle. Starting out as strangers who sometimes sing together, they quickly evolved into singers who will never again be strangers. In sharing a passion for music, a cappella and otherwise, they became Shot in the Dark. Singing everything from dance hits to country ballads, Shot in the Dark has made it their mission to not only share their love of a cappella, but to make everyone else love it, too! Individually, they are a doctor, a writer, a designer, a scientist, a soccer player and a redhead. Together, they have six voices that create one sound.

Members: Beth Davis, Ann Trigg, Brett Peach, Gareth Lim, Brian Reznik, Chad Heise

---
---
---
---