Over Tones was founded in early 2015 by our fearless musical director, Rachel Zumberge. We perform a mixture of a cappell styles to fit all occasions. Ranging from arrangements of the latest hits, classic rock standards, upbeat jazz tunes and even esoteric choir music, we adapt to our audience and have something fun for everyone.
Our 28-person choir features both male and female vocalists whose ages span five decades. Our individual resumes inclue pop/rock bands, musical theatre, award-winning collegiate a cappella, TV acting and studio production. Many of us pursue passions and careers outside of music as well.
Members: Laura Sgro, Charlene Papastephanou, Elyssa Helfer, Rachel Zumberge, Jeremy Matticks, Fritzgerald Tan, Daniel Graves, Jose Nebres




---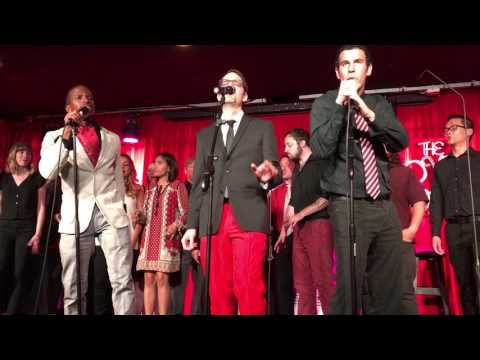 The Over Tones perform at our exclusive encore show in Studio City at Upstairs at Vitello's, singing an electric rendition of Queen's Under Pressure, arr. Deke Sharon.