In the popular style of Take 6, Naturally 7, and the hit television show "The Sing-Off", Phonic Uproar is the newest group on the a cappella scene, combining the a cappella sound with a showtime experience! Phonic Uproar is the latest gem of an act from the Dayton, Ohio area - the same area that gave the entertainment world The Ohio Players, John Legend, Heatwave, Lakeside, Roger Troutman, Dave Chappelle, Slave, Shirley Murdock, and Zapp. Phonic Uproar is one of the newest and more exciting vocal groups to come along. Vocally trained at the University of Dayton, each member ranges in age from 18 to 30 years with over 25 years of experience between them.
Members: Joey Saliba, Jelani Connally, Josh Forman, Trevor Rosenbaum, Connor Higgins, Justin Padmore, Garrett Woods, Tyler McCormack




---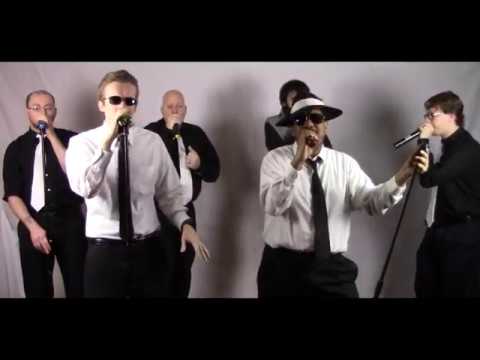 Phonic Uproar singing this Sam and Dave classic with a Blues Brothers feel!!