The group b vocal has been working for the last fifteen years in a surprising and innovative style: using just their voices, these five Aragonese musicians are able to recreate the soundscape of any musical piece (drums, guitars, brass, rhythm, etc.). With their entertaining shows, they have managed to popularize a cappella as a musical style in Spain through a perfect combination of songs and humour and a repertory of high quality music from both national and international sources

Over the course of their career, they have often appeared on Spanish television: "The season's nationwide programme presentation gala" (Antena 3 Television), "Gala for the draw of the Copa del Rey (King's Cup) for the ACB (basketball)", El Conciertazo, La 2 News (TVE 2 and International Channel), "This is my story" (TVE 1 and International Channel), "Nighttime with Fuentes & co" (Tele 5), "Channel 4 Christmas Eve Gala" (Channel Cuatro), Programme Presentation Gala (Popular TV), Madrid Live and Madrid News (Telemadrid), Aragon Autonomous TV End of Year Gala, Aragon Decoded (Aragon TV), etc.
Members: Fermin, Juan Luis, Alberto, Augusto, Carlos




---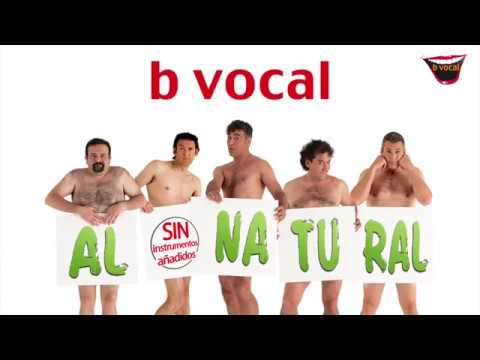 Un aperitivo de nuestro espectáculo estrenado en octubre de 2017. No te lo pierdas.Un aperitivo de nuestro
---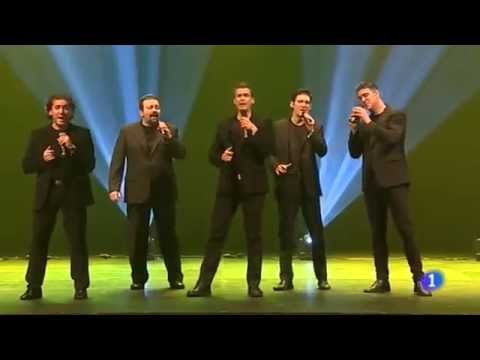 b vocal ha estado en el Teatro Campoamor de Oviedo y su próxima parada será el Teatro Sanpol de Madrid.