Ro Sham Bo is named after a popular hand game often used as a selection method in a similar way to coin flipping or drawing straws to select a person for some purpose. When Ro Sham Bo tours in Japan or Brazil, we're called Jan-Ken-Pon, but Philippinos call us Jack-n-Poy because they're cool. In England we're called Scissors-Paper-Stone because there's no Rockhenge, silly. In South Africa, the mildly offensive Ching-Chong-Cha. In Latvia we're called Akmens, skeres, papirits because of the catchy rhyme, "Akmens, skeres, papirits, viens, divi, tris." Caligula called us Saxum-Charta-Forfex, but in those days forfex beat everything because of the excitement over the newly invented scissors. Biologist Barry Sinervo from UC Santa Cruz discovered the Ro Sham Bo evolutionary strategy in the mating behavior of the side-blotched-lizard species Uta stansburiana. When we're not drinking during rehearsal, mating or playing Ro Sham Bo, we sing nicely.
Members: Anna Prozinski, Audrey Kauffman, Arsinoe Bacogiannis, Will Flash, Tim Lukaszewski, Paul Kim



---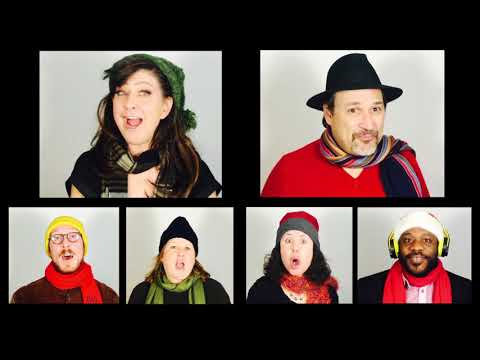 We hope you enjoy this tongue and cheek holiday treat from Ro Sham Bo, winners of the 2013 San Francisco Bay Area Regional Harmony Sweepstakes. Many thanks to Kathleen Hollingsworth (a cappella arrangement), Moorea Dickason Ragab (video production) and Brianne Holland (sound mixing). This tune features Bonnie Doyle and Dave Duran on the solos, with backgrounds by Audrey Kauffman, Juliet Green and Jimmy Kraft and bass and vocal percussion by Bakari Holmes.
---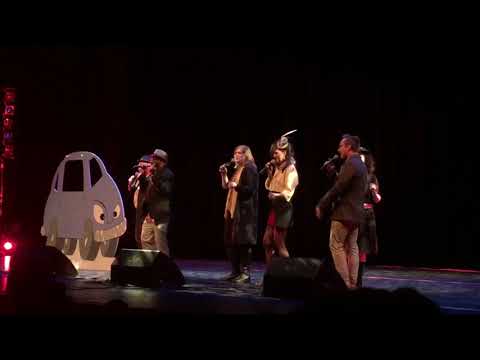 2018 Regional Champion, Ro Sham Bo