Current Rocky Mountain Regional Champions: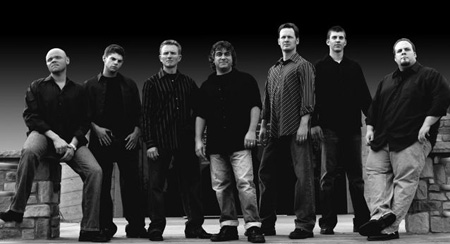 Face is a nationally recognized all-vocal rock band from Boulder, Colorado, bringing a new edge and attitude to the human voice. Using just five voices and a vocal drummer, or "beat-boxer," Face creates a rock-music phenomenon that has to be seen to be believed. No other instruments or special effects - just six guys. Considered "among the top 10 singing groups in the country," (Norm Johnson, Las Vegas Leisure Guide) they regularly wow sold-out audiences throughout Colorado, including such classic venues as Boulder Theater and The Soiled Dove.

Face was recently named "Best Local Musician/Group" by Boulder Weekly's 2009 Best of Boulder Reader Survey. In addition, Face is a two-time winner of the National Audience Favorite Award at the Harmony Sweepstakes National Finals, as well as National Runner-Up in 2005 and 2007. Face was also runner-up for Favorite Pop/Rock Group in the 2007 Contemporary A Cappella Society's Community Awards. Face has been headlining in Las Vegas periodically since 2007 to rave reviews, paving the way for even more national attention.