2012 Pacific Northwest Regional Winners: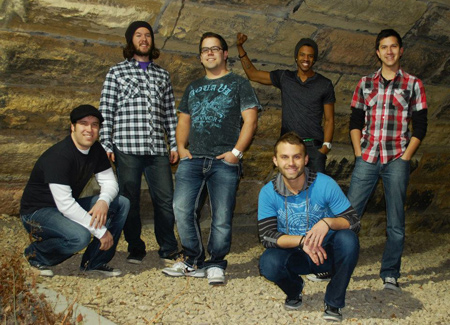 Is Six Appeal a comedy group, a vocal ensemble, or a rock band? Audiences have been trying to answer that question for years. Swearing off instruments, Six Appeal uses a cappella singing to span decades of classic oldies, current chart toppers, and catchy original tunes. Featuring vocal dexterity and adventurous song selection, the group explores all genres with a far-reaching repertoire that will surprise and captivate audiences regardless of the setting.
Despite their cheeky group name, the antics of these six young gentlemen provide a good natured atmosphere for their electrifying performance. A Six Appeal show will split your sides, feed your musical sweet tooth, and leave you wondering how in the world they pulled it off just with voices.

With members formally instructed in singing and musical composition, and over 70 combined years of musical training and experience, Six Appeal utilizes a diverse arsenal of style and entertainment. In addition, Six Appeal has a passion for spreading their a cappella music to every audience, and an essential aspect of their mission is to empower young singers in their educational outreach program. What makes these Six stand out from the crowd? Their Appeal.
2012 Pacific Northwest Regional: Second Place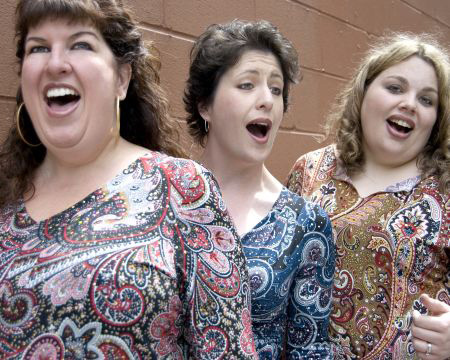 Bodacious Ladyhood is a Seattle-based trio of women who have been singing together since 2002. Carolyn, Loretta and Jenny are excited to be back for their fourth time at Sweeps, having placed in the top three in their prior three appearances! They have opened for The Baudboys and have performed at Chateau Ste. Michelle (and on live, national radio) as guests on "A Prairie Home Companion with Garrison Keillor." They have been called "distinctive", "vibrant-voiced", and "show-stopping." Bodacious Ladyhood is three parts harmony, one part comedy and a whole lot of fun.
2012 Pacific Northwest Regional: Third Place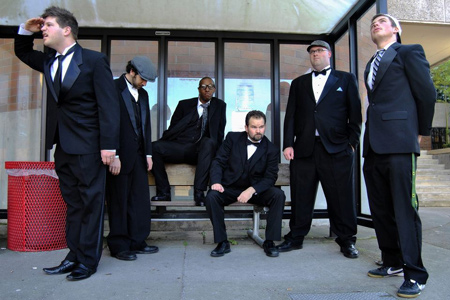 Rezonate
Rezonate The premiere a cappella group from Eugene, Oregon, the gentlemen of Rezonate sing R&B, Gospel, Pop, Soul, Jazz, Funk, and even some Hard Rock, including deftly arranged covers and original songs. The group started singing together as Rezonate in December 2004, and have sung at many venues since. At the Harmony Sweepstakes National Finals in May of 2009, Rezonate won both Third Place and the coveted award for Best Original Arrangement. With thick, lush, true six and seven part harmonies and a difficulty level second to none, Rezonate can evoke the smooth sounds of the Four Freshman, the rockin' edge of the Goo Goo Dolls, or the pop excitement of acts like Bruno Mars and Owl City.