2011 Pacific Northwest Regional Winners: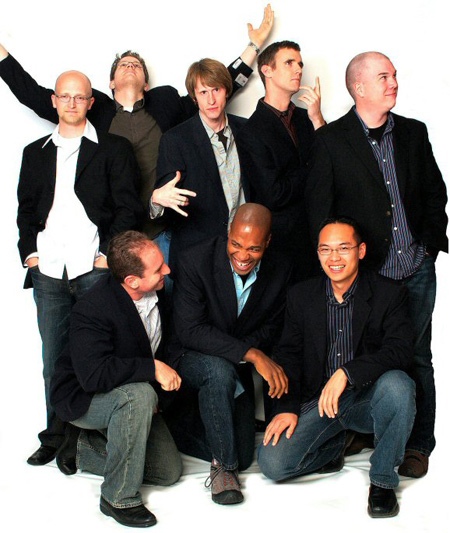 The Baudboys is an eight-voice a cappella group composed entirely of Microsoft employees and alumni, have been called "The Undisputed Kings of Geek A Cappella." For more than two decades, they have entertained audiences up and down the West Coast with their unique brand of geek comedy and musical excellence, sharing the stage with a cappella legends such as Take 6 and The Manhattan Transfer. In 2008 they won first place overall at the Harmony Sweepstakes Northwest Competition, and were named "Audience Favorite" in 2010.  Their debut album, Hello World, is now available on Amazon.com, and they are currently hard at work on their follow-up CD, due in early 2012.
2011 Pacific Northwest Regional: Second Place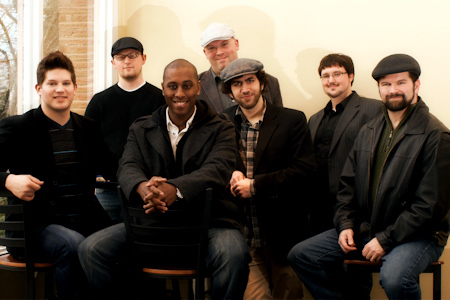 Rezonate The premiere a cappella group from Eugene, Oregon, the gentlemen of Rezonate sing R&B, Gospel, Pop, Soul, Jazz, Funk, and even some Hard Rock, including deftly arranged covers and original songs. The group started singing together as Rezonate in December 2004, and have sung at many venues since. At the Harmony Sweepstakes National Finals in May of 2009, Rezonate won both Third Place and the coveted award for Best Original Arrangement. With thick, lush, true six and seven part harmonies and a difficulty level second to none, Rezonate can evoke the smooth sounds of the Four Freshman, the rockin' edge of the Goo Goo Dolls, or the pop excitement of acts like Bruno Mars and Owl City.
2011 Pacific Northwest Regional: Third Place
The Uptown 4 - What started out as four friends singing in their backyards has become one of the fastest-growing A Cappella quartets in the Northwest. The Uptown 4, based out of Renton, Washington, has been described as "having a natural, raw quality and talent" and "one of the best quartets in a long time." The Uptown 4 is consistently working on new music, finding ways to bring unique style and personality to their arrangements. They perform an extensive repertoire of music, spanning a range of different styles from Fifties Doo-Wop and Standards to modern-day Top 40 hits. They have performed at events and venues across the country, from Seattle, Washington, to Los Angeles, California. They were even given priority auditions at NBC's "The Sing-Off" and "America's Got Talent".The Mission of The Uptown 4 is to bring the joy of harmony to people of all ages and prove that A Cappella will continue to be one of the best forms of music for generations to come.