2009 Pacific Northwest Regional Winners: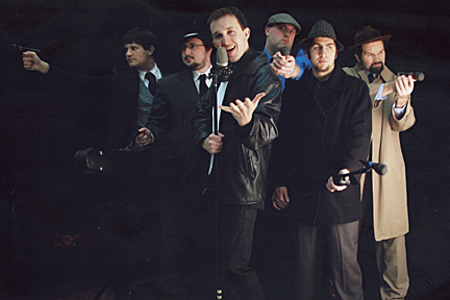 Rezonate
Rezonate The premiere a cappella group from Eugene, Oregon, the gentlemen of Rezonate sing R&B, Gospel, Pop, Soul, Jazz, Funk, and even some Hard Rock, including deftly arranged covers and original songs. The group started singing together as Rezonate in December 2004, and have sung at many venues since. At the Harmony Sweepstakes National Finals in May of 2009, Rezonate won both Third Place and the coveted award for Best Original Arrangement. With thick, lush, true six and seven part harmonies and a difficulty level second to none, Rezonate can evoke the smooth sounds of the Four Freshman, the rockin' edge of the Goo Goo Dolls, or the pop excitement of acts like Bruno Mars and Owl City.
2009 Pacific Northwest Regional: Second Place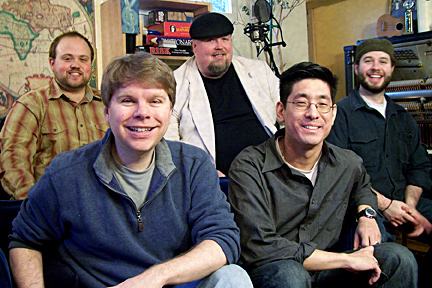 Strangers in Harmony is a vocal quintet from Portland, Oregon. Since 2009 The Strangers have been delighting audiences all over greater Portland with their memorable original music and classic crowd-pleasing covers. In 2010 Strangers in Harmony took top honors in the prestigious "Portland's Got Talent" contest. Five guys from different musical and geographical backgrounds come together to make music. That's Strangers in Harmony.
2009 Pacific Northwest Regional: Third Place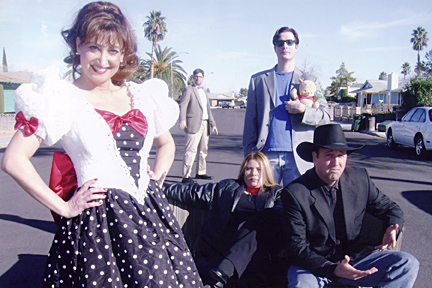 Essence of Larynx
he Larynx is that thing in your throat that makes noise, enabling speech, singing, yodeling, and Wookiee sounds. The voice box. Essence of Larynx makes noises with theirs, a selection of larynxes (larynges?) renown for their function if not for their form. Essence of Larynx also employs tongue, lips, teeth, and sometimes that thingy that hangs down in the back of the throat to create unique musical constructions. Their larynges (larynxes?) don't mind the assistance, since some of the stuff that comes out is a little strange, and it's nice to have more visible parts of the vocal tract take the blame for the nonsense.