2007 Pacific Northwest Regional Winners: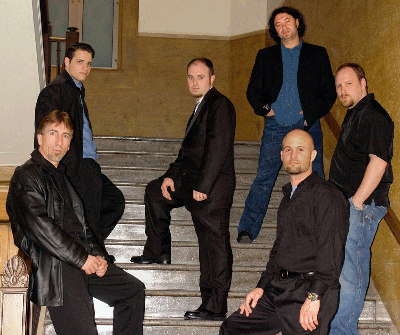 V-Chords is a high-energy sextet based in Portland, Oregon. Established as a four-man group in early 2006, the ensemble increased its membership to five several months later and began performing at parties, outdoor summer festivals, and weddings. Recently V-Chords added a sixth voice in order to expand their hamonic textures to the rich, full sound they bring you today. V-Chords takes pride in the wide breadth of their musical offering - from pop/rock to jazz to country to funk to doo-wop - and is very excited to perform in the 2007 NW Harmony Sweepstakes competition.
2007 Pacific Northwest Regional: Second Place
Realtime has been together since March of 2003. Since then it's been a musical whirlwind of activity, with two recordings, hundreds of shows and a world championship under their belt. In 2005, Realtime became the International Quartet Champions of the Barbershop Harmony Society in Salt Lake City. Having reached the pinnacle of the barbershop contest world, they have sung in their last barbershop contest, and received their final score in the barbershop genre. They are participating in Harmony Sweepstakes to feed their need to compete. The members of Realtime have become world travelers in their time together and plan to do much more in the near future.
2007 Pacific Northwest Regional: Third Place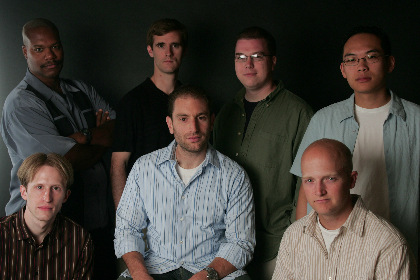 are an all-male a cappella group composed entirely of Microsoft employees. Risking the wrath of fellow employees by rehearsing in on-campus conference rooms, The Baudboys sing a variety of popular and original music. As a group, the Baudboys boast a wealth of musical training and performing experience. All sang with other groups before joining The Baudboys, and several founded or directed previous ensembles. The Baudboys have performed to audiences in a variety of venues, from nursing homes and schools to major festivals and sporting events.