2006 Pacific Northwest Regional Winners: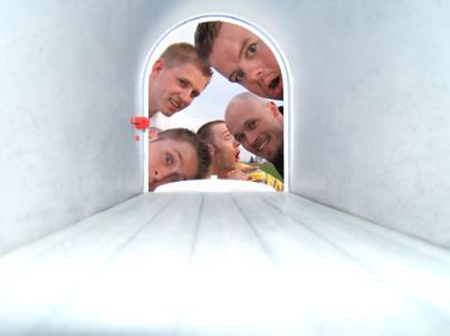 Tongue Tied
Tongue Tied A Cappella has been dazzling audiences since 2002. Their distinctive arrangements create a very unique sound in the a cappella world. From classic '80s rock to original heartfelt ballads, Tongue Tied A Cappella covers a broad spectrum of previously unattempted a cappella sounds. This group of five from Northern Utah has entertained thousands, sharing stages with The Standards, T Minus 5, Eclipse, and many others. They have performed all over the Western US, and competed in the Northwest Regional Harmony Sweepstakes in 2003. Their first album "Mix It Up" showcases their mix of incredible sound, luscious bass, and original harmony.
2006 Pacific Northwest Regional: Second Place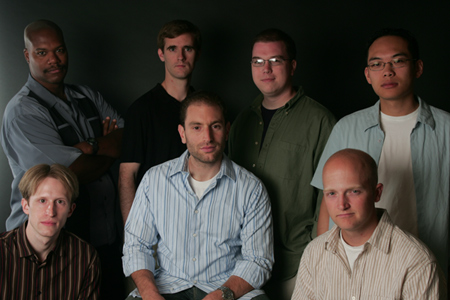 Back around 1990, a couple of the founding members of the coed Microtones decided that they wanted to form a men's a cappella group at Microsoft so that they could sing the charts from their college groups. The original quartet consisted John Rae-Grant, bass and musical director, Bill Pope, baritone, Bob Gunderson, 2nd tenor, and David Olsen, 1st tenor. True to their profession, the group's chosen name, The Baudboys, referred to the method by which modem speeds were rated. The group performed only a few times in its first years of existence, doing lunch time gigs on the Microsoft campus.

As members left Microsoft over the years, they would also leave the Baudboys, prompting natural turnover in the membership. During the 1990's, the group expanded it's membership, aiming to have two full quartets within the group. Since that time, the group has remained at 7-9 members, but the expanded membership has allowed the group to sing more complex arrangements than the 4-part charts that the founders envisioned.
2006 Pacific Northwest Regional: Third Place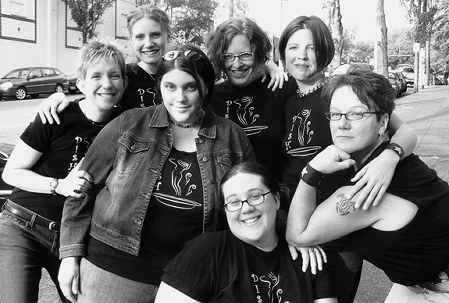 DISH
DISH formed in late 2004 with the intention of creating sassy, original and musically excellent a cappella. They recruited potential singers through the magic of Craigslist, and after a rigorous audition process found the seven sparkling vocal personalities they call DISH. Dirty, Delisha, Diva, Sugar, Candy, Saucy, and Deep DISH offer up some scrumptious a cappella. Their lyric-writing bursts usually happen in the middle of rehearsals, and they store these disruptions in a book fondly called the DISHionary. Because traditional a cappella music doesn't cater to the bottom range of women's voices, they write many of their own arrangements. Their self-titled first album was released this year.