2003 Pacific Northwest Regional Winners: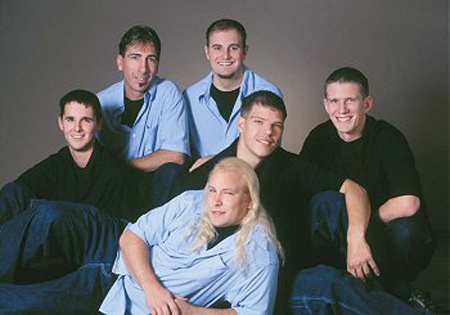 Second Chance
Second Chance was formed in June of 2001 in Pendleton, Oregon. The group originally consisted of four members, but later added a fifth, bringing in vocal percussion. The membership of the group changed continually in a persistent search for the right combination of voices to produce the best sound. The group went through some more personnel changes during the 2001-2002 school year before arriving at the group you will hear tonight. In addition to local performances, Second Chance has performed in San Francisco, Hawaii, and all over the northwestern United States. They attended the West Coast Summit, an A Cappella conference in San Francisco, and are scheduled to debut there this fall. Second Chance has become one of the northwest's fastest growing a cappella groups.
2003 Pacific Northwest Regional: Second Place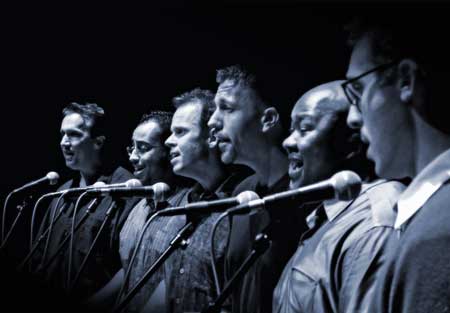 Infectious grooves, stunning arrangements, and electrifying solos are just some of the phrases used to describe Seattle based vocal group Groove For Thought. Since 1998, GFT has brought their unique brand of jazz and R&B infused tunes to festival, concert, school, and nightclub audiences throughout the United States and abroad.
2003 Pacific Northwest Regional: Third Place

Sound Design
Sound Design is a barbershop quartet from the Illinois District of the Barbershop Harmony Society. Pete sings lead, Doug sings bass, Tim sings baritone, and Dave sings tenor.