2002 Pacific Northwest Regional Winners: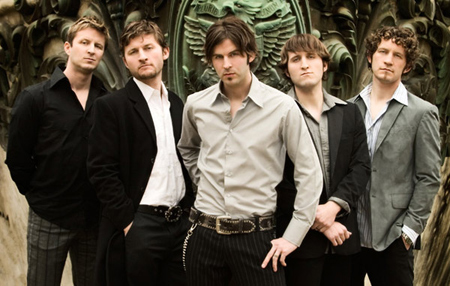 True that it is rare to find such a talent like this among five brothers. A brotherhood that is sure to inspire, motivate and entertain anyone. The Standards - Music for everyone. The human voice, that's how it all started for five brothers who shared a passion for music. Singing together at an early age, they began the makings of this one of a kind vocal group, forging a relationship beyond brotherhood and taking harmony to perfection. Today, they are known as The Standards.The Standards have taken vocal music to a new dimension by creating their own unique style of music with an infectious harmony that speaks to all generations and cultures of music lovers.
2002 Pacific Northwest Regional: Second Place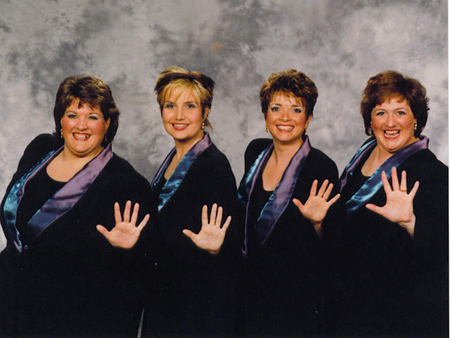 Unplugged
Unplugged...the name says it all! These four talented women wow audiences with their distinctive sound, dynamic expression and delightful comedy. They came together from a variety of award-winning ensembles to form Unplugged in January 2001, and went straight to the top of the a cappella/barbershop scene in the Pacific Northwest. Teresa, Julie and Anna live in the Seattle/Tacoma area and Judy hails from Vancouver, BC, making Unplugged truly an international experience of harmony. An eight-hour round-trip drive is just a normal part of rehearsals.
2002 Pacific Northwest Regional: Third Place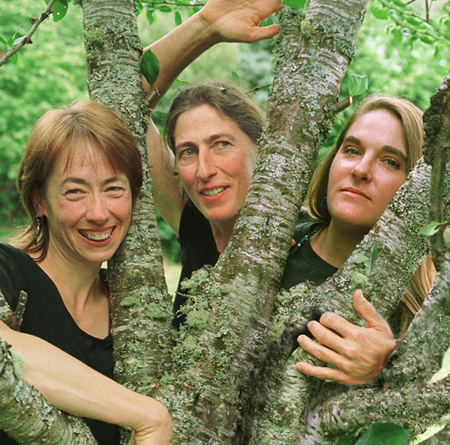 Mockingbird
Mockingbird is comprised of three women who are good friends who have brought their musical interests and diversity together to form a blend of a cappella harmonies. They have been making music together for seven years and sing a wide variety of songs, including several originals. They have released two CDs, "Drenched" and "Magic Everywhere," and have plans for a third. A recent review of "Drenched" in Victory Review stated, "These women are obviously having fun. You can hear their warmth and friendship. What a delightful album they've created."