2001 Pacific Northwest Regional Winners: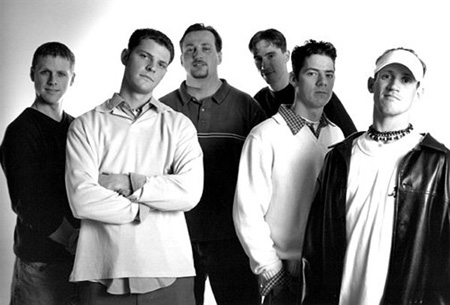 Eclipse is a vocal group of six creating explosive sound, driving rhythms, and lush harmonies using only one instrument: the human mouth.

The six members of Eclipse originally met while performing in a public relations /ambassador-oriented group that was part of the department of Programs and Entertainment at Utah State University. They began by arranging their own vocal covers of popular songs and performing them on campus and in the Logan area. Increasing public interest and performance opportunities led to the recording of their first album, "Once," which was released in April 2001.
2001 Pacific Northwest Regional: Second Place

Voce
This five-member vocal sensation has succeeded in carving out a sound and a style that's fresh and new and uniquely Voce. Since forming in 1993, Voce has sung a wide variety of material from doo-wop and gospel to barbershop and traditional. Their sound is clean, energized "pop" and their powerful, energetic performance is always a crowd pleaser. In 1998 they won the Specialty Artists of the Year ARIA (Alberta Recording Industry Award), and three top awards from the 1998 Northern Harmony Festival, a Canadian a cappella competition. Their debut album, "So Many Ways," was released in 1996 and followed last year with their second album, "People Change." The five men of Voce and their undeniable passion for music bring lush harmonies and innovative arrangements to life.
2001 Pacific Northwest Regional: Third Place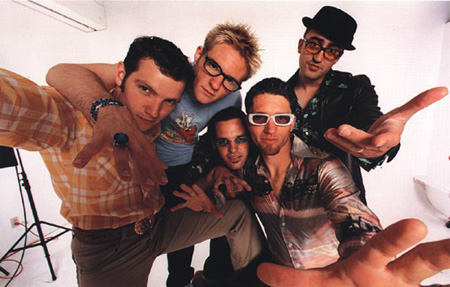 Kickshaw has been performing in the Northwest for about five years now. They have been involved in hundreds of shows, where each audience is a part of a unique mouth-music experience.

In early 1997, Kickshaw won first place in the Regional Harmony Sweepstakes competition. This is a title only awarded to nine groups throughout the nation each year. Following the 1997 competition, Kickshaw decided that they were ready to pursue music full time.

In search of their own sound, Kickshaw began working with some effects to extend their already eclectic repertoire. This addition was an instant hit with their audiences as they were able to create the sounds of a full band, effects and all, with just their voices giving Kickshaw a sound all their own.