1998 Pacific Northwest Regional Winners: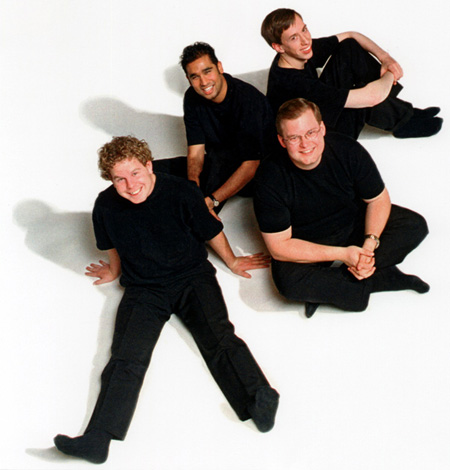 The Heebee-jeebees are an a cappella quartet formed in 1993, and in the past 13 years have sung thousands of performances, appeared on local, national and international radio, television and print. The group has a reputation for being hilarious, entertaining and extremely talented. The Heebee-jeebees have released 6 recordings, all to international recognition including 4 CARA nominations and 2 CARA Awards. They have won the Canadian Championships of Harmony twice, as well as Championships in the USA. They continue to impress and entertain audiences with their voices, and are considered the best of comedic a cappella entertainment. .... The Heebee-jeebees are: Cedric Blary, Chris Herard, Ken Lima-Coelho and Jonathan Love. .... NOTE: Some incorrect spellings of the Heebee-jeebees are: .. ..heebie geebies.. ..heebee jeebies.. ..heebie jeebies.. ..heebee jeebees (needs the - ).. .. These are put here so the search engines pick up our profile.
1998 Pacific Northwest Regional: Second Place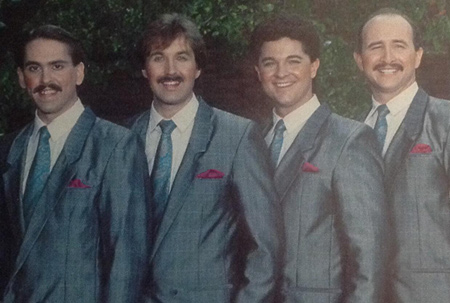 Special Feature
Special Feature is an a cappella vocal group whose high energy, tight harmonies and dazzling showmanship has been thrilling audiences across North America for over ten years. They formed originally as a barbershop quartet in 1988, and quickly rose to the championship level in the Barbershop Society, building a loyal following from California to New Hampshire and from British Columbia to Florida. Ever since their participation in Reno's "Hot August Nights," their musical focus has been shifted more towards popular music from the fifties and sixties. Special Feature continues to polish their act and develop their music. They strive to obtain additional professional gigs in Reno, sufficient to say goodbye to their day jobs.
1998 Pacific Northwest Regional: Third Place

Legacy