1996 Pacific Northwest Regional Winners: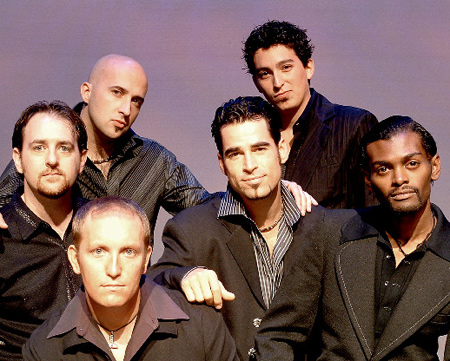 Hailed "one of the best pop-jazz vocal groups in the world" by the San Francisco Chronicle, m-pact is respected worldwide as a cutting edge trailblazer in the realm of vocal music. Emerging from an age of auto-tune and overproduction, this Los Angeles-based sextet has cultivated a new generation of ears hungry for the fresh, raw power of nature's "first instrument" - the human voice.
From the beginning, the "pact" of these well-studied masters has been to stay true to Music, regardless of style or genre. Their sophisticated sound and accessible appeal have garnered vast accolades, including "Vocal Group of the Year" from the LA Music Awards, an Indie nomination (the Independent GrammyTM), "Artist of the Year" (Seattle Music Awards), and Grand National Champs of the Harmony Sweepstakes competition.
1996 Pacific Northwest Regional: Second Place

The Edge
1996 Pacific Northwest Regional: Third Place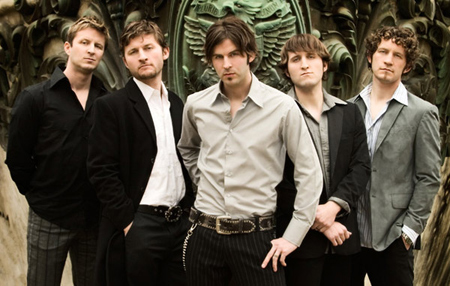 True that it is rare to find such a talent like this among five brothers. A brotherhood that is sure to inspire, motivate and entertain anyone. The Standards - Music for everyone. The human voice, that's how it all started for five brothers who shared a passion for music. Singing together at an early age, they began the makings of this one of a kind vocal group, forging a relationship beyond brotherhood and taking harmony to perfection. Today, they are known as The Standards.The Standards have taken vocal music to a new dimension by creating their own unique style of music with an infectious harmony that speaks to all generations and cultures of music lovers.