2010 Mid-Atlantic Regional Winners: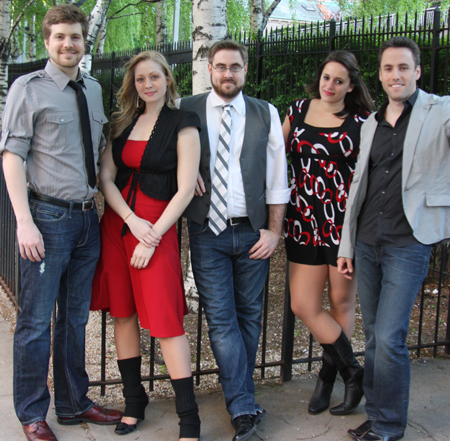 West Side 5, an award-winning vocal jazz ensemble based in New York City, is known for its refined sound and sophisticated approach to jazz. Inspired by greats like Manhattan Transfer, New York Voices, and The Real Group, WS5 has crafted its own unique sound, characterized by highly original arrangements, complex harmonies, and outstanding musicianship.

The group formed in the summer of 2009, bringing together five old college friends on the west side of Manhattan. They immediately garnered acclaim, winning the Mid-Atlantic Harmony Sweepstakes while being voted Audience Favorite and winning Best Arrangement for "Pure Imagination". They went on to be featured artists at the SingStrong A Cappella Festival, and have performed alongside groups including Blue Jupiter, Streetcorner Symphony, and The Bobs, as well as for Mayor Michael Bloomberg at Gracie Mansion in New York.
2010 Mid-Atlantic Regional: Second Place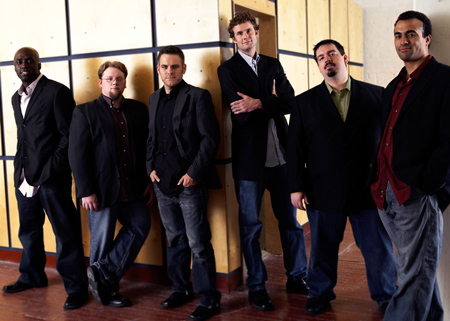 Since 2006, the guys have blended traditional and contemporary all- vocal music with energy and humor to create six decades of hits live on stage at every show. Every sound - vocals, bass, effects, even the drums - is created using only the voice. They have performed all over their native Pittsburgh, and nationwide from Washington, D.C. to the San Francisco Bay, as well as features on local news, television, and radio. In the Harmony Sweepstakes, they were Mid-Atlantic Champions and Audience Favorite in 2007 and have received two awards for Best Arrangement.
2010 Mid-Atlantic Regional: Third Place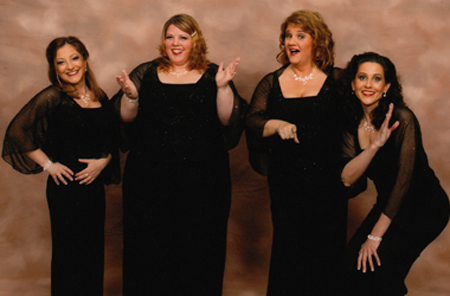 Lustre is a lovely award winning quartet out of the Baltimore area. Lustre's musical adventures began in 2005, and what a journey it has been! Kate, Lori, Lori, and Jenny met through Harbor City Music Company Show Chorus, and have been ringing chords together ever since. They have wowed their audiences at performances and contests around the country, from shows in Maryland, DC, and Pennsylvania to international competitions in Houston and Denver. You may even have seen them singing at a Baltimore Orioles game or two! Lustre is proud to be the 2013 Sweet Adeline's International 7th Place Quartet Finalist.