2009 Mid-Atlantic Regional Winners: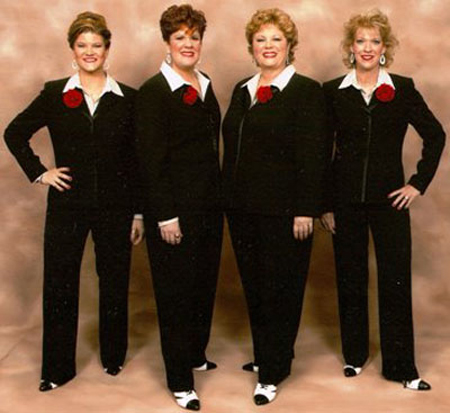 MAXX Factor was formed in 2004. This current foursome has been singing together since August 2007. Lead Leslie Wodday became a Queen of Harmony in 2000 with Signature Sound Quartet. She joined MAXX in August of 2007. Founder Valerie Hadfield-Rasnake is a barbershop brat. She sang with Region 19 medalist Quartets Ritz Carleton and Vanity Fair. Co-founder Baritone Kim Hudson, also a barbershop brat, has sung with Region 19 medalist quartet Vanity Fair. Prior to joining MAXX in 2005, Tenor Molly Plummer sang with Region 19 multi-medalist quartet RhythmWorks. Molly and Valerie are members of the International medalist chorus Pride of Baltimore. Kim and Leslie, currently Chapter-at-Large, have competed internationally with the Pride of Baltimore chorus.
2009 Mid-Atlantic Regional: Second Place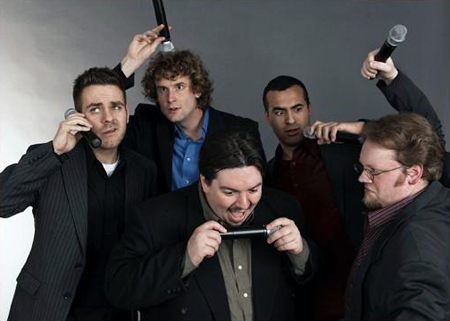 Since 2006, the guys have blended traditional and contemporary all- vocal music with energy and humor to create six decades of hits live on stage at every show. Every sound - vocals, bass, effects, even the drums - is created using only the voice. They have performed all over their native Pittsburgh, and nationwide from Washington, D.C. to the San Francisco Bay, as well as features on local news, television, and radio. In the Harmony Sweepstakes, they were Mid-Atlantic Champions and Audience Favorite in 2007 and have received two awards for Best Arrangement.
2009 Mid-Atlantic Regional: Third Place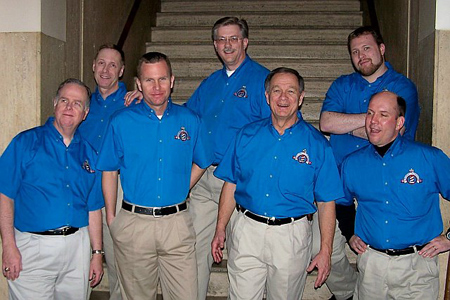 Cameron Station
A select male ensemble auditioned from the ranks of the world-renowned Alexandria Harmonizers, Cameron Station offers audiences a tight, seamless, vocal blend of rich harmonies in a multitude of musical genres, including jazz, blues, folk and Broadway. High-level vocal and visual performance skills are the hallmarks of this exciting a cappella ensemble.