2008 Mid-Atlantic Regional Winners: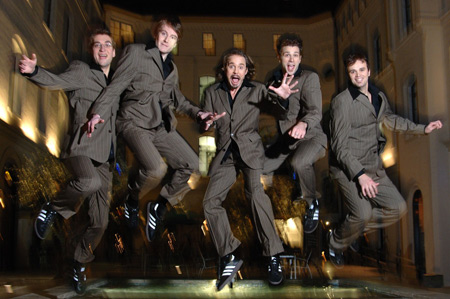 The press is unanimous: vocaldente's "singing technique is professional", their "verve is phenomenal", and they're "sparkling with imagination". Critics say they offer a "high level in singing performance", with their "funny spoken interludes" and "imaginative, passionate choreography" - and that they're known for the "professionalism in their performance": Onstage they're "fitting and harmonic", "witty and fresh", "charming and professional" ...simply "harmonic, funny and good with a refreshing naturalness."

But vocaldente have also impressed on the international stage, convincing jurors from all areas of vocal and a cappella music, from classical style to voice pop, such as John Potter (former The Hilliard Ensemble member), Ward Swingle (founder of The Swingle Singers) and Anders Jalkeus (The Real Group). The quintet have prevailed at the biggest and most significant national and international vocal and a cappella competitions in Asia, Europe and the United States.
2008 Mid-Atlantic Regional: Second Place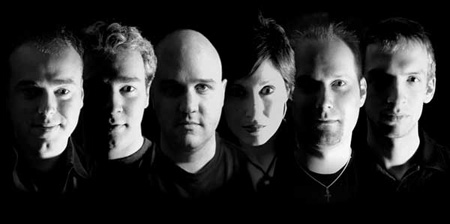 Cartoon Johnny is an energetic vocal band that pushes the limits of traditional a cappella. Drawing on influences from classic soul to modern alternative, they've crafted an exciting sound that is often mistaken for an instrumental band - but it's all vocal.

Based in the Washington DC area, Cartoon Johnny performs a variety of sure-fire audience favorites and their own original music, bringing audiences to their feet show after show. They are two-time National Harmony Sweepstakes finalsists, winning the title for the Mid-Atlantic Region in 2005, and in New York in 2009.

Cartoon Johnny has shared the stage with some of the best in a cappella and beyond. Highlights include headlining ACappellaFest Detroit in 2010, and performing with Marvin Hamlisch in his Christmas special at the Kennedy Center in 2008. Hamlisch invited the group to join him for his July 4th concerts in San Diego in 2009.
2008 Mid-Atlantic Regional: Third Place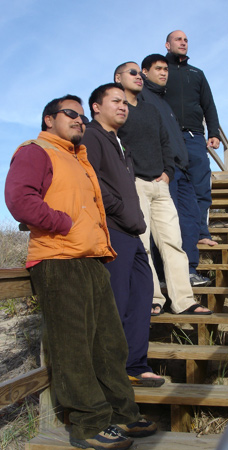 Skyline
No genre is safe...,"Using state-of-the-art technology and style, Skyline will leave you wondering where the "band" is. Why? Skyline uses only the human voice for every sound you hear. No genre is safe. You want rock, you got it. You want classical, you got it. You want it, they've got it. If you've got it, they want it."