2007 Mid-Atlantic Regional Winners: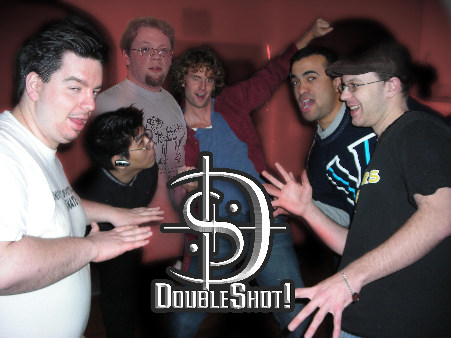 Pittsburgh's only All-Vocal Band, is extremely proud to make their Harmony Sweeps debut as the FIRST EVER NATIONAL SWEEPS FINALIST from Pittsburgh! One part a cappella group, one part vocal band, six parts hardworking, fun, and audience-friendly (and usually several generous parts beer), the guys combine the selections and styles of contemporary a cappella with more traditional styles to create a performance as fun for the audience as it is for the performers. In this, their first full year together, the guys recently began performing semi-pro in the Pittsburgh area this past fall. They can be found in venues ranging from sports stadiums to cultural district haunts to dive bars and back again.
2007 Mid-Atlantic Regional: Second Place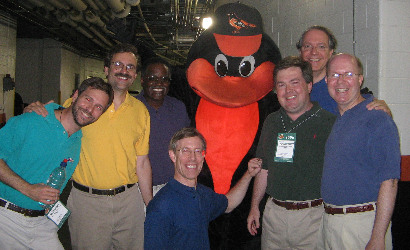 Top of the Seventh
A seasoned group of musical enthusiasts that performs at a variety of venues, from professional baseball games to private schools and parties. We take on styles that range from jazz to spiritual to pop, in pursuit of fun and musical nirvana. Many of us sing now or have sung in large choral groups as well, and we let our hair down when we get out on our own. Top of the Seventh is top of the heap!
2007 Mid-Atlantic Regional: Third Place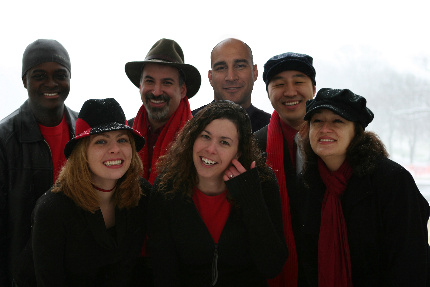 From their humble roots of Craig's List and the Metro Center Caribou coffee shop, seven young singers are about to take the capital's breath away with joyful a cappella harmonies. Euphonism is Washington, DC's newest a cappella group, composed of four men and three women with diverse musical backgrounds including theater, jazz, classical, barbershop and choir ÷ who share a passion for the pure, electrifying blending of voice. Members of Euphonism will bring a mixture of angelic harmonies, driving beats and moving rhythms to audiences in the capital area.