2006 Mid-Atlantic Regional Winners: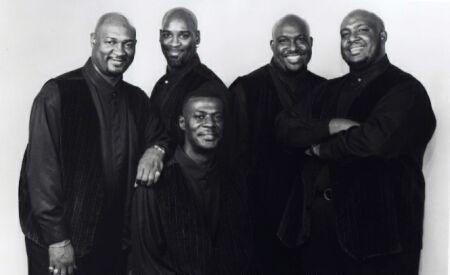 Regency
This outstanding five man vocal musical ensemble began singing on the street corners of Baltimore nearly 20 years ago. Incorporating their own stylistic interpretations of Swing, Motown, Rock 'n Roll, Beatles, and even Country Western into their songs, Regency brings alive the music that America has learned to love. Their repertoire includes the hot sounds of today mixed with the Motown magic of yesterday Ð including the music of Otis Redding, Marvin Gaye, The Righteous Brothers, Sam Cooke, and The Temptations. The group's dynamic stage presence, original choreography, and unique ability to engage their audiences produces an energetic and entertaining show with audiences invariably clamoring for more after each finale. The ensemble has appeared in concert with many national headline acts including Sinbad, Patti LaBelle, The Temptations, Manhattan Transfer, Ramsey Lewis, Spyrogyra, and The Four Tops. Regency has come in second twice Ð once in 2003 and again last year. Will this year be their year?
2006 Mid-Atlantic Regional: Second Place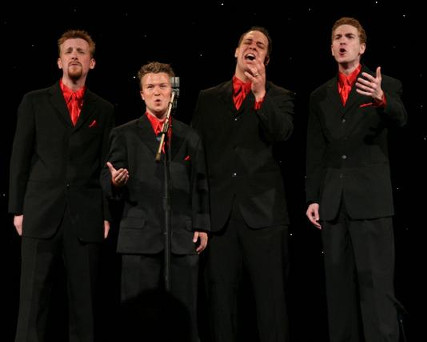 Imagine a laser tenor, a perfect pitch lead, a solfege-singing bari, and a monster bass, from three different states... and you've got New Release! Formed in April 2005, this extreme-energy ensemble earned silver medals three months later at the International Collegiate Quartet Contest in Salt Lake City. Believing strongly in uplifting youth in harmony, New Release has toured 11 states from Florida to Oregon, leading master classes and coaching at college campuses, high school quartet adjudications, and a cappella festivals, including SoJam in North Carolina.
2006 Mid-Atlantic Regional: Third Place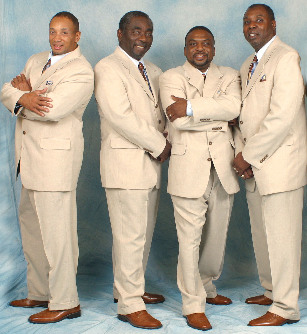 Glorious
Glorious A Cappella is a group of strong mature men that has been together since 1997. During this time, they have become a group of tight knit, polished and professional performers. Their unique a cappella style leaves very little room for imperfections in their sound. Drawing from our individual spiritual backgrounds, and combining tried and true spirituals with an upbeat tempo, Glorious A Cappella creates a unique listening experience. Punctuality, Professionalism and Worship are the cornerstones to their organization