2006 Mid-Atlantic Regional Winners: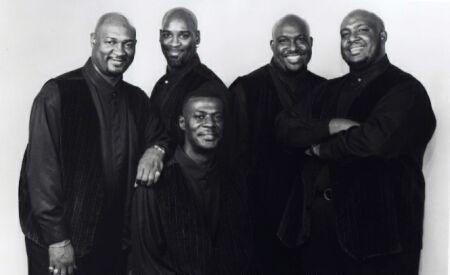 Regency is a five man a cappella vocal group from Baltimore Maryland. They are often called the Temptation of the twenty first century. Their musical magic has fascinated fans throughout the United States. They sing everything from 40's Swing, Elvis, Motown and Classics and Pop Tunes in their own special a cappella style that is not quite doo wop, not quite R&B, but altogether wonderful. They have won Entertainer of The Year on the college market many times, have done national commercials and have opened for many of today's leading musicians. They have NEVER performed without receiving a standing ovation. Their biggest fans are musicians who marvel at their vocal ability. Regency won the New York Regionals several years back and have not competed in several years.
2006 Mid-Atlantic Regional: Second Place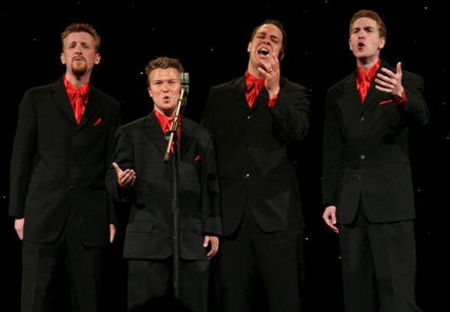 Imagine a laser tenor, a perfect pitch lead, a solfege-singing bari, and a monster bass, from three different states... and you've got New Release! Formed in April 2005, this extreme-energy ensemble earned silver medals three months later at the International Collegiate Quartet Contest in Salt Lake City. Believing strongly in uplifting youth in harmony, New Release has toured 11 states from Florida to Oregon, leading master classes and coaching at college campuses, high school quartet adjudications, and a cappella festivals, including SoJam in North Carolina.
2006 Mid-Atlantic Regional: Third Place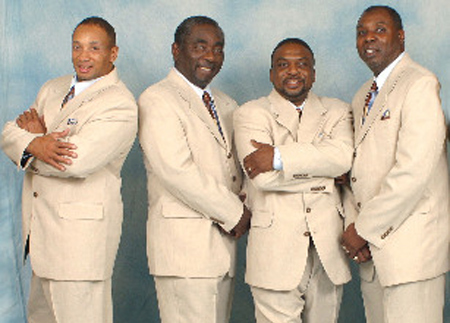 Glorious has been together since 1997. During this time we have become a group of tight knit, polished and professional performers. Our unique A Cappella style leaves very little room for imperfections in our sound. Drawing from our individual spiritual backgrounds, and combining tried and true spirituals with an upbeat tempo. We create a unique listening experience. Worship, Punctuality and Professionalism are the cornerstones to our organization.