2005 Mid-Atlantic Regional Winners: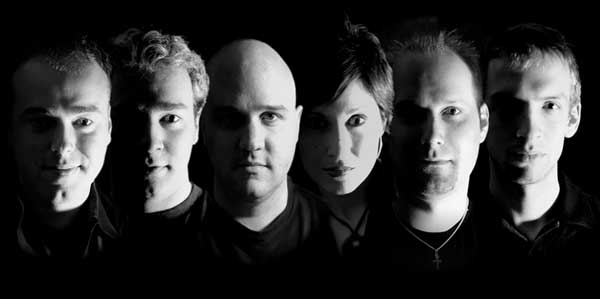 Cartoon Johnny is an energetic vocal band that pushes the limits of traditional a cappella. Drawing on influences from classic soul to modern alternative, they've crafted a sound and a repertoire of sure-fire favorites and original music that brings audiences to their feet show after show. The group has performed up and down the East Coast, and has been honored to share the stage with some of the best in the business, including DC favorites DaVinci's Notebook and 2003 Harmony Sweepstakes Champions The Idea of North. Harmony, rhythm, and soul, with a touch of mischief and a whole lotta fun - that's Cartoon Johnny.
2005 Mid-Atlantic Regional: Second Place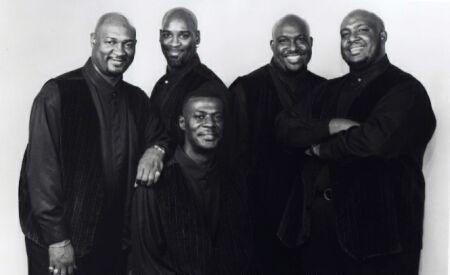 This outstanding five man vocal musical ensemble began singing on the street corners of Baltimore nearly 20 years ago. Incorporating their own stylistic interpretations of Swing, Motown, Rock 'n Roll, Beatles, and even Country Western into their songs, Regency brings alive the music that America has learned to love. Their repertoire includes the hot sounds of today mixed with the Motown magic of yesterday Š including the music of Otis Redding, Marvin Gaye, The Righteous Brothers, Sam Cooke, and The Temptations. The group's dynamic stage presence, original choreography, and unique ability to engage their audiences produces an energetic and entertaining show with audiences invariably clamoring for more after each finale. The ensemble has appeared in concert with many national headline acts including Sinbad, Patti LaBelle, The Temptations, Manhattan Transfer, Ramsey Lewis, Spyrogyra, and The Four Tops.
2005 Mid-Atlantic Regional: Third Place

Almost Recess is a five-man vocal band from the Washington, DC area whose mission is to bring kickinÕ a cappella music to every single person in the world. This is Almost RecessÕs second time around at the Mid-Atlantic and we are happy to have them back, and not just because they are going to videotape the performance!