2004 Mid-Atlantic Regional Winners: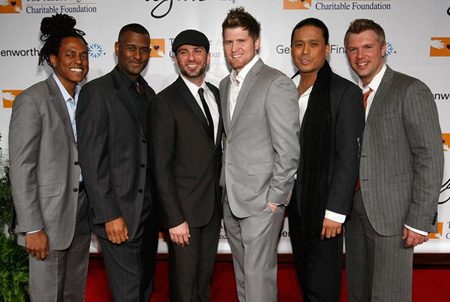 Mosaic is a six-man a cappella group with an off-the wall style, intricate harmony, and a "get up out yo' seat" beat. They cover a wide range of popular music in new and exciting ways. Mosaic is a collaboration of minds and talents that form a truly unique show you don't want to miss.
2004 Mid-Atlantic Regional: Second Place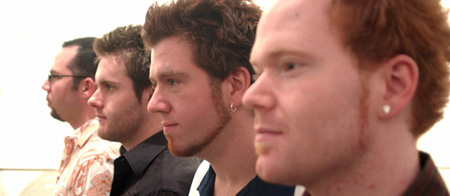 Blue Jupiter is a powerful pop-jazz-funk a cappella quartet: Marty the beatboxer, Chris the screaming-high tenor, Jonathan the human orchestra, and Diana- (Blue Jupiter's secret weapon) a Broadway singer and voice-over artist. These four voices will set the audience ablaze with their infectious energy, seamless harmony and thunderous vocal percussion. You'll swear they have a back up band... but they don't.

Blue Jupiter is best known as the voices of Oreo Cookie, singing the national Oreo radio commercial since 2005. Over the past 6 years, Blue Jupiter has worked with famed producer and American Idol Judge Randy Jackson, sang with Livingston Taylor and performed on Oprah and VH1's Save the Music. They've headlined charity events for the American Cancer Society, The Red Cross, Braking the Cycle, Hartford Children's Hospital and many others. Blue Jupiter has been voted "Audience Favorite" multiple times at the Harmony Sweepstakes and has appeared at countless NACA (National Association of Campus Activities), showcases including the 2008 National Showcase in St. Louis.
2004 Mid-Atlantic Regional: Third Place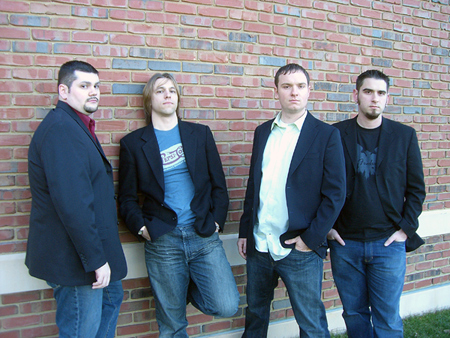 Almost Recess is a five-man vocal band from the Washington, DC area whose mission is to bring kickin' a cappella music to every single person in the world. This is Almost Recess's second time around at the Mid-Atlantic and we are happy to have them back, and not just because they are going to videotape the performance!