2003 Mid-Atlantic Regional Winners: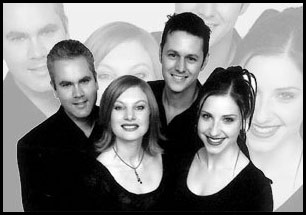 The Idea of North is regarded by its peers as one of the best and most unique live musical acts in Australia. Over the last few years as one of Australia's only fully professional vocal quartets, they have reinvented a cappella and taken it to new heights. Their stunning visual presence and incredible sound has built them a legion of adoring fans here and across Europe, Asia and the USA. The Idea of North is an exhilarating live act presenting a blend of uniquely arranged contemporary classics and original material. Thus at their own concerts and at corporate events audiences are treated to a show that includes spectacular original arrangements of artists as varied as Sting, Stevie Wonder and The Bee Gees, together with an eclectic mix of jazz, soul, gospel and originals. Having played with some of Australia's greats, including James Morrison and Don Burrows, "The Idea of North" has been shaping this new sound in music now for over eight years. It's a style grounded on the classic musicianship that these four friends crafted at two of Australia's premier music academies, the Canberra School of Music and the Elder Conservatorium of Music (Adelaide).
2003 Mid-Atlantic Regional: Second Place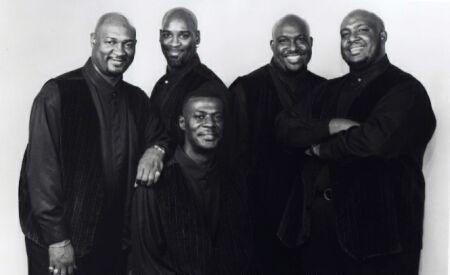 Regency is a five man a cappella vocal group from Baltimore Maryland. They are often called the Temptation of the twenty first century. Their musical magic has fascinated fans throughout the United States. They sing everything from 40's Swing, Elvis, Motown and Classics and Pop Tunes in their own special a cappella style that is not quite doo wop, not quite R&B, but altogether wonderful. They have won Entertainer of The Year on the college market many times, have done national commercials and have opened for many of today's leading musicians. They have NEVER performed without receiving a standing ovation. Their biggest fans are musicians who marvel at their vocal ability. Regency won the New York Regionals several years back and have not competed in several years.
2003 Mid-Atlantic Regional: Second Place

Route 1 is a brand new all-male a cappella group from the Washington, DC area. A little bit doo-wop, a little bit rock-and-roll, this 6-man group has recently performed at such DC venues as the historic Decatur House and Felix in Adams Morgan. Route 1 was the featured entertainment at the Washington, DC Heartsongs Gala Fundraiser, which benefited the Muscular Dystrophy Association of America. For great a cappella in the nation's capital, just follow to signs the Route 1!