1995 Mid-Atlantic Regional Winners:
Metronomes
The Metronomes is a Washington DC based a cappella singing group. Formed in 1991 by former collegiate a cappella singers, The Metronomes perform an array of popular music dating from the forties to the present. The groupís unique harmonies and vast repertoire appeal to audiences of all ages and backgrounds. In addition to entertaining people on the streets of Georgetown, The Metronomes have performed at the White House for President Clinton, The US Supreme Court, The House of representatives, The Senate and the Kennedy Center for the Performing Arts.
1995 Mid-Atlantic Regional: Second Place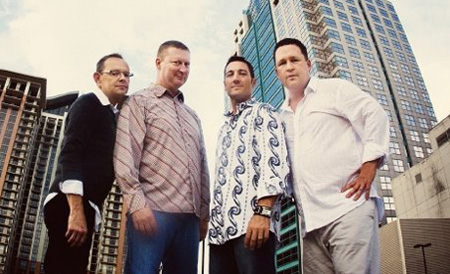 Return to Zero
1995 Mid-Atlantic Regional: Third Place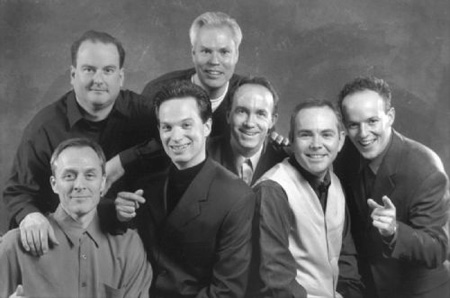 This award-winning Washington D.C.-based vocal group is celebrating their 25th anniversary delighting audiences from coast to coast with its dynamic blend of tight harmonies, inventive arrangements and keen wit. In a few choreographed minutes, the Tone Rangers propel through 900 years of Western music--from Gregorian chant to classic rock to TV theme songs--in a fresh approach to contemporary a cappella music and comedy.

Nominated for seven Wammies by the Washington Area Music Association in the past four years, the Tone Rangers were voted the Best A Cappella Group four consecutive years (2007, 2008, 2009, 2010) and even won Best A Cappella Recording in 2007! They were also national finalists in the 2002 Harmony Sweepstakes (the Superbowl of a cappella), and three-time winners of Mid-Atlantic "Audience Favorite" and "Best Arrangement" awards. To listen, go our MySpace page.