1994 Mid-Atlantic Regional Winners: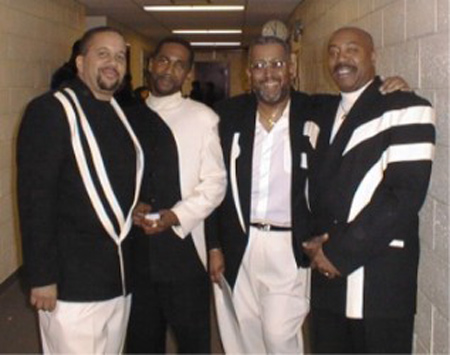 Things To Come
This group is comprised of four men who grew up together and have been singing together for over 20 years. Three of the members began harmonizing in the high school cafeteria--never for a moment visualizing anything more than just "doo-woppin", they have weathered many a storm and embarked on wonderful journey of music, friendship and life. In 1974, the fourth member joined the fold and they began performing at clubs such as Copacabana and at Brooklyn Academy of Music. They have recorded at Mediasound, Fist-o-Funk, Bolognese and other studios. Their first love, a cappella, is their forte. Without instrumental distraction, friendship and warmth permeate their performances-- infecting their audiences with rich harmonies, humor and a love song. To hear them is to love them!
1994 Mid-Atlantic Regional: Second Place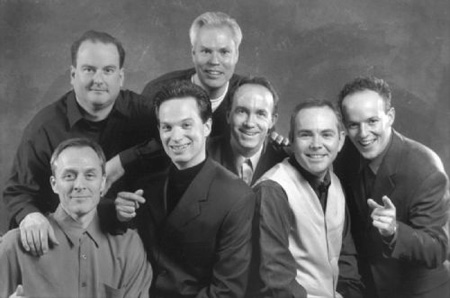 This award-winning Washington D.C.-based vocal group is celebrating their 25th anniversary delighting audiences from coast to coast with its dynamic blend of tight harmonies, inventive arrangements and keen wit. In a few choreographed minutes, the Tone Rangers propel through 900 years of Western music--from Gregorian chant to classic rock to TV theme songs--in a fresh approach to contemporary a cappella music and comedy.

Nominated for seven Wammies by the Washington Area Music Association in the past four years, the Tone Rangers were voted the Best A Cappella Group four consecutive years (2007, 2008, 2009, 2010) and even won Best A Cappella Recording in 2007! They were also national finalists in the 2002 Harmony Sweepstakes (the Superbowl of a cappella), and three-time winners of Mid-Atlantic "Audience Favorite" and "Best Arrangement" awards. To listen, go our MySpace page.
1994 Mid-Atlantic Regional: Third Place

Just Us
1994 Mid-Atlantic Regional: Third Place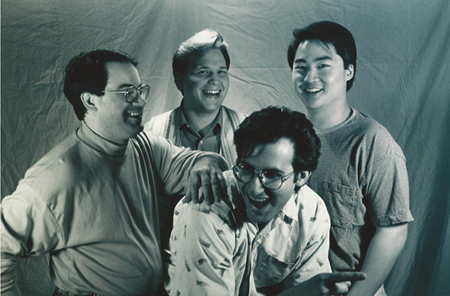 Da Vinciís Notebook
Da Vinci's Notebook, Washington, D.C.'s award-winning a cappella quartet, takes four part harmony and stands it on its ear. Described as "Bobby McFerrin and 'Weird Al' Yankovic colliding on stage," their tight vocal blend, infectious humor, and madcap antics have made them a favorite on stages and at festivals throughout the country. Since the group's founding in 1993, their eclectic blend of a cappella harmony - a fusion of doo-wop, jazz, bluegrass, calypso, opera, and rock - has evolved into a unique show that the Washington Post called "exuberance...crashing off the walls!"

The quartet has appeared at music clubs and fine arts series throughout the East Coast, including the Bitter End, the Birchmere, the Barns of Wolf Trap, and the Kennedy Center. Equally at home in front of large crowds, they have also performed at Birmingham's City Stages, the Taste of D.C., the Fairfax Fair, and dozens of other festivals. Internationally, they have toured France and the Caribbean. Winners of the 1997 Mid-Atlantic Harmony Sweepstakes Festival, Da Vinci's Notebook has been featured on NBC's Today Show, on Comedy Central, in the Washington Post and Washington City Paper, and are frequent guests on local radio stations.