1993 Mid-Atlantic Regional Winners: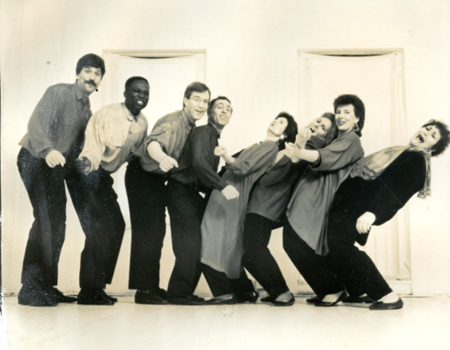 Brock and The Rockets
Founded in 1985, B&R grew out of the Hexagon Club, directed by Brock Holmes. Their recently completed recording, Out To Launch, is available on cassette and CD, and features a range of tunes from Doo Wop to new wave to TV pop. They have been featured on the Diane Rehm show on WAMU in Washington and have appeared at the National Theater and the Kennedy Center.