1993 Mid-Atlantic Regional Winners: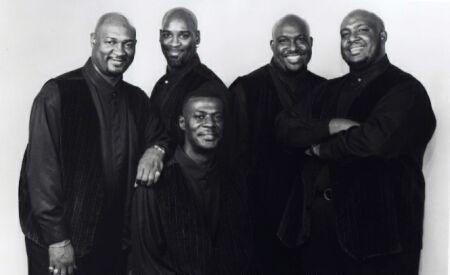 Regency is a five man a cappella vocal group from Baltimore Maryland. They are often called the Temptation of the twenty first century. Their musical magic has fascinated fans throughout the United States. They sing everything from 40's Swing, Elvis, Motown and Classics and Pop Tunes in their own special a cappella style that is not quite doo wop, not quite R&B, but altogether wonderful. They have won Entertainer of The Year on the college market many times, have done national commercials and have opened for many of today's leading musicians. They have NEVER performed without receiving a standing ovation. Their biggest fans are musicians who marvel at their vocal ability. Regency won the New York Regionals several years back and have not competed in several years.
1993 Mid-Atlantic Regional Winners:
Brock and The Rockets
Founded in 1985, B&R grew out of the Hexagon Club, directed by Brock Holmes. Their recently completed recording, Out To Launch, is available on cassette and CD, and features a range of tunes from Doo Wop to new wave to TV pop. They have been featured on the Diane Rehm show on WAMU in Washington and have appeared at the National Theater and the Kennedy Center.